FedEx, Open Skies proponents take umbrage with latest salvo by legacy carriers
FedEx and its allies are urging key Trump administration officials to stand by Open Skies agreements reached with Qatar and United Arab Emirates last year.
FedEx, Atlas Air Worldwide and JetBlue, forming U.S. Airlines for Open Skies, warned that abandoning the agreements because of complaints from three legacy U.S. passenger carriers could lead to economically harmful protectionism in aviation.
American, United and Delta, backed by the Air Line Pilots Association and other unions, have been fighting what they characterize as unfair competition on international routes from state-supported airlines in the Middle East.
The Open Skies policy is a framework for airline service on international routes. The rift between U.S. carriers was supposed to have been settled last year when the U.S. reached agreements with Qatar and United Arab Emirates.
But the group that speaks for American, Delta and United, the Partnership for Fair & Open Skies, took out advertisements in major national newspapers Tuesday alleging Qatar isn't following the agreement and calling for more rigorous enforcement.
Headlined "PRESIDENT TRUMP: Please Enforce Our Trade Agreements To Support U.S. Airline Workers," the ad called on President Trump to protect American jobs. "We appreciate your resolute leadership in enforcing fair trade principles and ask that you continue to stand up for the more than 1.2 million U.S. workers whose jobs depend on a strong and vibrant passenger airline industry," the ad said.
Also, Reuters reported last week that the administration was taking a hard look at the passenger carrier group's questions about new U.S. service by Air Italy, which is 49% owned by Qatar Airways.
The report came after a Senate Foreign Relations Committee hearing that reflected bipartisan concern about the Air Italy expansion of U.S. service, Reuters said.
Frederick W. Smith, chairman and CEO of FedEx, joined Atlas Air and JetBlue executives in signing a letter addressed to Secretary of State Mike Pompeo and Transportation Secretary Elaine Chao.
The open letter contended opponents of Open Skies were using "false claims" and "plain misrepresentations" in an attempt to undermine last year's agreements.
The Open Skies model is "central to ensuring a thriving American aviation sector, including the hundreds of thousands of jobs we support, the benefits we bring to consumers, the incredible innovation it has spurred particularly through global cargo networks, and the freedom to compete that has allowed our cargo and passenger carriers to become the global leaders in commercial aviation," the executives said.
They added, "Should the U.S. breach the U.S.-Qatar agreement by restricting Qatar Airways' rights into the U.S., or the U.S.-EU agreement by restricting Air Italy flights, we can expect to see a rapid unraveling of hard-fought aviation rights around the world when other governments take similar action to shield their state-owned airlines from competition. Undoubtedly, closing access to global markets will be a punishment that brings higher prices and fewer choices for American travelers, consumers, and shippers."
Dubai in the United Arab Emirates is one of the world's up-and-coming cargo airports, and FedEx Express has a direct flight there from Memphis.
FedEx last November announced it was increasing the frequency of the Memphis-Dubai flight, which is flown by Boeing 777 freighters. FedEx said the increase would enable the company to carry more volume between the U.S. and the Middle East.
Dubai International Airport was No. 6 busiest cargo airport in the world in 2018, while Memphis International Airport was No. 2 behind Hong Kong, according to preliminary information from Airports Council International.
Hamad International Airport in Doha, Qatar was No. 11 and logged 2018's largest year-over-year cargo volume increase among the world's top 20 cargo airports.
Dubai is FedEx's regional hub for the Middle East, Indian subcontinent and Africa. FedEx established a regional headquarters and gateway facility there in 1989.
It serves 44 weekly FedEx Express flights between Dubai and the U.S., France, India, China, Hong Kong, Italy and Singapore.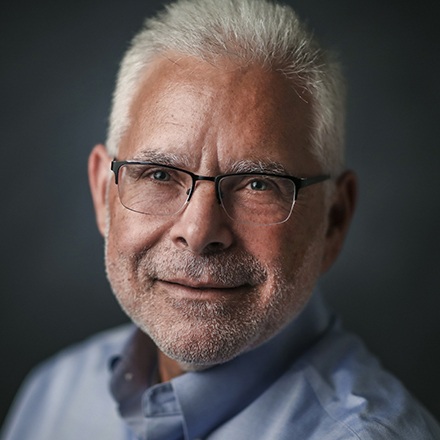 Wayne Risher
Business news reporter, 42-year veteran of print journalism, 34-year resident of Memphis, University of Georgia alumnus and proud father and spouse of University of Memphis graduates.
---