And then there were 6: Shrinking of Tunica's casino center continues
Home to nine casinos as recently as five years ago, Tunica County, Mississippi, will be down to six by July, a victim of the spread of legalized gambling and particularly new competition from Arkansas.
It wasn't a big surprise when Penn National Gaming announced this week it would pull the plug on its Resorts Casino Tunica June 30, pending regulatory approval. Some observers believe there are more closings down the road.
State Rep. Cedric Burnett, D-Tunica, who serves on the Mississippi Legislature's gaming committee, said he doesn't believe the announced closing spells doom for the Tunica gambling market.
"It's not like it used to be, and it's not where we want it to be, but it's not bleeding to the point where it's not stable," said Burnett.
Burnett said Resorts Casino wasn't in the upper tier of Tunica's casinos, and he expects its customers will move on to other Tunica casinos when Resorts closes. "The revenues won't drop at all."
Having said that, Burnett said more needs to be done to start building the Tunica casinos back up.
He has introduced bills the past two years to change state law to allow Tunica's floating casinos to be rebuilt on dry land. Burnett said the bills never "caught traction," despite support from Tunica-area casino executives and industry lobbyists, and he wasn't sure why.
The legislative change has been discussed since Tunica's casinos were closed for about a month after the river reached near record heights in 2011.
---
Wayne Risher: Roadhouse Casino closing probably won't be Tunica's last
---
"I do think it would not hurt the market," Burnett said. "I think it would help development. I don't think anyone will build on that (wet) side of the levee."
Because Tunica's casinos are on barges on the Mississippi River side of the levee, they're subject to operational challenges when river levels rise. Fitzgerald Casino closed for a few days in March after floodwaters closed roads to the casino.
Burnett believes existing casino operators should be given first shot at building on the dry side of the levee.
The Mississippi Legislature last year cleared the way for sports betting in the state's casinos, but this will be the second closing announced since the gambling offering expanded.
Penn National officials cited "increased competition from recent gaming expansion in Arkansas" and the challenges of "an aging barge in need of significant capital improvements," in a press release announcing the closing.
---
The Daily Memphian Staff: Resorts Casino Tunica to close June 30
---
Trip Miller, managing partner in Gullane Capital Partners, a Memphis investment company with casino stock holdings, said the reduction in Tunica's casino numbers was inevitable, and "I would expect that contraction trend to continue over the next five years."
Caesars Entertainment Corp. went from three casinos to one in less than five years with the closings of Harrah's Casino Tunica in June 2014 and Tunica Roadhouse Casino Jan. 31.
Caesars' reductions left Penn National as the only operator of Tunica casinos with multiple casinos in the market: Resorts, Hollywood Casino Tunica next door to Resorts, and 1st Jackpot, formerly Bally's.
"I think there is ultimately room for four, maybe five" casinos in Tunica, Miller said. "Goldstrike (MGM) and Horseshoe (Caesars) have the most significant fiscal infrastructure investments in Tunica."
"Southland is already having a significant impact taking away Arkansas and Memphis customers from Tunica and that will increase in 24 months with the $250 million casino/hotel expansion at Southland," Miller added.
---
Wayne Risher: Southland Casino Racing launches live gambling with early bird crowd
---
Arkansas has had legal electronic gambling since 2006, but a 2018 referendum's approval cleared the way for full-fledged casinos, including at race tracks Oaklawn in Hot Springs and Southland in West Memphis.
Renamed Southland Gaming & Racing, the venue formerly known for greyhound racing launched live table games April 1. Southland added craps, blackjack, roulette, poker and other games on its slot machine floor but is planning to break ground later this year on a $250 million casino and hotel.
Burnett said Arkansas competition is obviously taking a toll on Tunica, although he believes Tunica still holds an edge.
"I think West Memphis having casinos has changed this market. They've taken customers away from this market. If they weren't there, those customers would be in Tunica," Burnett said. "But West Memphis, they don't have the product that Tunica does."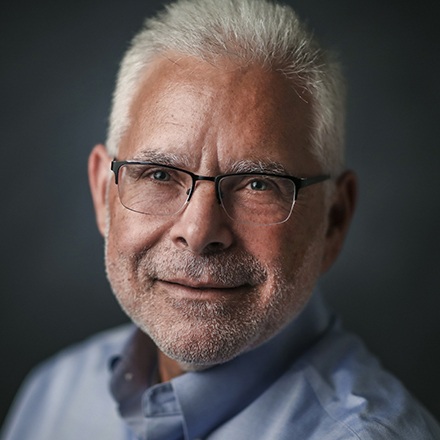 Wayne Risher
Business news reporter, 42-year veteran of print journalism, 34-year resident of Memphis, University of Georgia alumnus and proud father and spouse of University of Memphis graduates.
---