U of M defines 'success' by partnering with private industry
Executives from corporations across the city and county gathered at the FedEx Institute of Technology Thursday morning for a two-hour elevator pitch about partnering with the University of Memphis.
The inaugural "Partner ForUM" was an exclusive opportunity for about 180 senior executives to learn more about the university's strategic direction and major initiatives.
The strategy of partnering with private industry has been an emerging theme of M. David Rudd's presidency since he began leading Memphis' public university five years ago.
"Corporate partnerships are vital to the university's success," said Ted Townsend, who was hired a little over a year ago as the U of M's chief economic development and government relations officer. "We seek partnerships both within and beyond the university to strengthen the work we do. That's why we're here today."
Last year, about 20 faculty and staff were recruited to serve on the Corporate Strategy Council, which is working on a strategic framework to deepen relationships with current partners and engage new ones.
Programs created in partnership with private industry, such as workforce opportunities, technology transfer and commercialization, not only impact students, but the entire city of Memphis, Townsend said.
Rudd began his State of the University address by touting a freshly printed publication titled "The First Two Years," which lists the university's accomplishments since being governed by its own autonomous board of trustees instead of the Tennessee Board of Regents.
"If you haven't seen it, I'd encourage you to get in line and get a copy of it," Rudd said.
Since the university has had the freedom to innovate, it has shaken up its administrative structure and entered into several first-of-its-kind partnerships.  
A few months ago, the U of M reorganized its administration and created a new unit focused on "student success," led by Karen Weddle-West, vice president for Student Academic Success.  
Since U of M serves a broad array of students, the definition of success varies. Full-time students are a fraction of who U of M serves. Half of the student population is Pell Grant eligible and 40 percent of students are over age 25.
"We serve arguably seven or eight distinct populations of students who have very unique demands and needs in our community and on our campus," Rudd said.
The administration has emphasized unique opportunities available to students exclusive to Memphis such as on-campus jobs with major employers including FedEx Corp. and ALSAC, the fundraising and awareness organization for St. Jude Children's Research Hospital.  
"And that is a function of the partnerships we have with you," Rudd said.
---
Wayne Risher: Offer of free online education at UofM Global is expanded to FedEx Logistics
---
By creating its own company called UMRF Ventures, a wholly-owned subsidiary of the University of Memphis Research Foundation, the U of M has taken on clients including FedEx, which contracts with UMRF Ventures for student-run IT call centers.
This is creating and providing high-paying jobs for our students so we can meet the No. 1 challenge, which is finances," Rudd said. "It's not just the cost of what we do, but their capacity to support themselves while they get their degree. Anything we can do to offset that and reduce the workload, so they can focus on academics, is critical."  
UMRF Ventures operates two IT call centers, one on the main campus and another at U of M Lambuth in Jackson, Tennessee, and has 180 students on the payroll. Seven venture graduates have gone on to find full-time employment at FedEx and International Paper Co.
"Students have earned us the right to get more business, and FedEx keeps giving us more business," said Tom Kaiden, CEO of UMRF Ventures. "Soon, we'll be adding Level-2 calls, saving FedEx money and creating another 50 jobs for us."
Another student job opportunity is the U of M's new research park, which opened its first phase in the former library branch on Highland Street.
---
Michelle Corbet: U of M repurposes former library into first phase of research park
---
U of M has attracted a mix of companies and startups by playing up the research capabilities that are available on campus.
"Researchers will want to be at the U of M because they have companies like Green Mountain (Technology) and Sweet Bio right here," Townsend said. "It's workforce now and workforce next. Through (these initiatives), we're providing the opportunity to work with our students now and curate their talents for when they get to that career."  
---
Michelle Corbet: Tech company opens on-campus office for student recruitment
---
Through the research park, Green Mountain Technology CEO Craig Russell said his company is connected to the university in a way he didn't think was possible.
"We've recruited kids from all the SEC schools, basically, but we've never been able to really connect to the (U of M) to do that, frankly," he said. "Under Rudd's leadership we've been able to do that."
"You can have degrees all day long but you don't have success unless you create a career pathway for those students," Townsend said.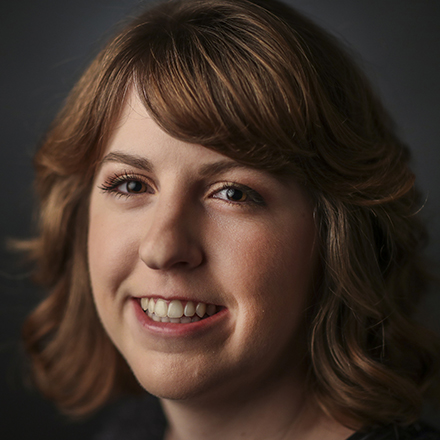 Michelle Corbet
Michelle Corbet covers business for The Daily Memphian. Prior to, she was a reporter at the Memphis Business Journal. A native Memphian and University of Memphis graduate, Michelle covered business in Conway, Arkansas after college. Michelle got her start covering business as an intern at The Commercial Appeal.
---