FedEx touts economic, social, environmental impacts in Citizenship Report
FedEx paid 426,530 people $23.21 billion to move more than 15 million shipments a day last year.
That's according to FedEx's 2019 Global Citizenship Report, a compilation of FedEx statistics and report card on environmental and social responsibility goals.
The report was released this week as FedEx marked 46 years since 389 employees and 14 small aircraft moved 186 packages on Federal Express' first day of operation at Memphis International Airport in 1973.
The theme of the 11th annual Citizenship Report is how FedEx multiplies opportunities across the world. It covers the fiscal year that ended last May 31.
As founder, chairman and chief executive officer Frederick W. Smith explained: "… With our mission to connect people and possibilities, FedEx has created vast global networks that power the world's economy.
"Everywhere FedEx operates, we put our size, scale, and connections to use for good – multiplying positive outcomes for people, businesses, and the environment. Essentially, the FedEx 'multiplier effect' creates more value for society at large," Smith wrote.
From its headquarters in Memphis, FedEx operates 17 major hubs, 2,150 facilities and 678 aircraft and reaches more than 220 countries through service to more than 650 airports.
The report comes as FedEx closes in on completion of the 2019 fiscal year that's expected to generate more than $70 billion in top-line revenue. But the outlook isn't quite as rosy as last year, when results were buoyed by the impact of large federal tax cuts and stronger growth outside the U.S.
The company is in the midst of a voluntary buyout program aimed at select employees, plus other austerity measures designed to offset lower-than-expected revenues.
---
Wayne Risher: FedEx starts tapping voluntary buyout recipients as deadline nears
---
Here are some highlights from the 65-page report:
$65.45 billion revenue, up 9%
$535 million dividends to shareholders, up 26%
$23.21 billion salaries and employee benefits, up 8%
426,530 global employees, including about 294,000 in the U.S.
$9.6 billion in goods and services purchased from diverse and small-business suppliers in U.S., up from $9.1 billion
92% retention of full-time U.S. employees
200,411 full- and part-time employees hired globally, and 191,917 departed, mostly part-time hourly workers such as package handlers
49.2% of U.S. workforce Caucasian, down from 50.1%; 29% black/African-American; 15.3% Hispanic/Latin
35.5% minorities in U.S. management
28% females in global workforce, down from 29%, excluding TNT Express
22% females in global management, unchanged, excluding TNT Express
$64 million in charitable contributions and volunteerism, down from $65.3 million
269,765 terajoules of total energy consumption, up 7.1%, including nearly 1.2 billion gallons of jet fuel. (A terajoule is an energy measurement that varies according to type of fuel but equals about 7,600 gallons of gasoline.)
204 million gallons of aircraft fuel saved, and 1.97 million metric tons of CO2 emissions avoided, compared to 2005 baseline, by fleet modernization and FedEx Fuel Sense programs.
240,000 metric tons of CO2e emissions avoided, compared to 2005 baseline, by vehicle fleet and technology upgrades, use of alternative fuels.
3,873 alternative vehicles (hybrid, electric and other), up 35%, out of 85,000 motorized vehicles globally.
Fuel efficiency and emissions reductions programs are part of a push that began in 2005 to achieve a 20% improvement by 2020, which was later expanded to aim for a 30% improvement.
---
Wayne Risher: E-commerce powers rising brand value for FedEx, UPS, study says
---
"Our reputation is built on the ability to connect people and possibilities," said Mitch Jackson, FedEx's chief sustainability officer. "We constantly strive to be a better corporate citizen while setting the standard for what it means to deliver positive impact for our team members, customers and communities around the world."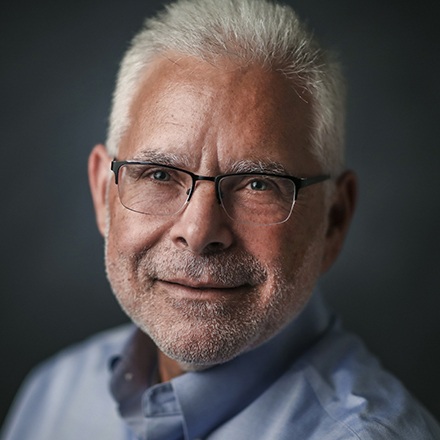 Wayne Risher
Business news reporter, 42-year veteran of print journalism, 34-year resident of Memphis, University of Georgia alumnus and proud father and spouse of University of Memphis graduates.
---