Remedy plan expected after Oak Court Mall removes large trees without permission
Oak Court Mall's owner will be required to create a remediation plan and will likely receive a courtesy citation after cutting down without permission a row of about 10 mature trees lining Poplar Avenue, a planning official said Tuesday.
The trees were removed recently from the east side of the mall's newly erected sign, which is larger and features electronic messaging.
"… I am comfortable that this was not an allowable tree removal and constitutes a violation," Josh Whitehead, planning director for Memphis and Shelby County, told The Daily Memphian.  
A spokeswoman for mall owner Washington Prime Group emailed a response Wednesday to The Daily Memphian, stating, "We are working on numerous improvements at Oak Court Mall including investments in exterior and interior updates. Our plan has always been to replace the tree line along Poplar Avenue, and we are working closely with City Planning to address their concerns and ensure we are in full compliance."
Washington Prime Group's response did not specify the size of the planned replacement trees.
The Land Use Control Board voted Oct. 10 to allow Washington Prime Group to modify the mall's 1987 planned development by replacing the old, 100-square-foot ground-mounted sign that had no electronic messaging. In recent weeks, Washington Prime has erected a new sign that is 275 square feet, 34 feet tall and features an electronic messaging board.
The Office of Planning and Development had received 12 letters of opposition, mostly from neighbors. The opponents had argued the larger size, brighter illumination and animated messaging would degrade the East Memphis neighborhood.
The planning board approved the proposed sign replacement anyway, especially since the nearby Laurelwood Shopping Center has a similar electronic sign and since the nearest houses are some distance away from the mall entrance where the sign stands.
But none of the opponents last fall foresaw the possibility – or at least cited as a possibility – that Oak Court Mall might remove the large trees to make the sign more visible.
Whitehead said that he has confirmed with his staff that the possibility of tree removal "was never part of the discussions or approval of the sign."
The trees were cut "most likely addressing visibility for the sign,"  Ryan Vande Bosche, a development executive Washington Prime Group, had said on Monday. 
"We should not be in violation; I believe we've been in touch with the city on that," he said.
But Whitehead said Tuesday that the code enforcement office will likely issue a courtesy citation. He also said a staff member will meet with Vande Bosche to discuss a remediation plan. 
"In similar situations, a typical remediation is to have the property owner plant new trees to replace the old ones on as close to an inch-by-inch caliper basis as practicable," Whitehead said.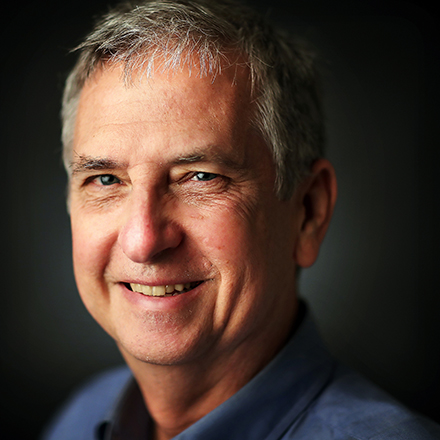 Tom Bailey
Tom Bailey covers business news for The Daily Memphian. A Tupelo, Mississippi, native, he graduated from Mississippi State University. He's worked in journalism for 40 years and has lived in Midtown for 36 years.
---