Memphis pharmacy joins FDA pilot to secure U.S. drug supply chain
The Memphis pharmacy that is working to get costly, unused chemotherapy prescriptions in the hands of Tennesseans who cannot afford them is now part of a regional medicine-tracking pilot program.
Good Shepherd Pharmacy and its sister company, RemediChain, have been approved to pilot the use of blockchain to enhance tracing and verification of prescription drugs in Tennessee, Indiana and North Carolina.  
The pilot program is part of the Drug Supply Chain Security Act, intended to ensure the U.S. Food and Drug Administration and pharmaceutical distributors have greater accountability and prevent suspect or illegitimate medications from entering the nation's drug supply chain.
"As part of our ongoing efforts to protect our nation's drug supply, today, we're giving industry an opportunity to test new technologies that can help spur greater accountability for participants in the supply chain and improve our ability to trace prescription drugs at every point in the distribution chain," FDA Commissioner Dr. Scott Gottlieb said in a prepared statement.
"Using new innovations, we believe we can improve the overall security of our closed system and improve our ability to prevent the introduction of illegitimate products, better detect the introduction of illegitimate products, and enable stakeholders and the FDA to respond more rapidly when such products are found.
"We recognize that tracking and tracing products is critical to industry's ability to detect and remove potentially dangerous drugs from the drug supply chain. This pilot is one of many steps we're taking to foster innovative ways to improve the security of the drug supply."
Good Shepherd Pharmacy and RemediChain use blockchain technology to provide end-to-end traceability to assure patients, providers and regulators of a donated chemotherapy drug's origin and quality.   
"It's an honor to be part of this world-class team of health care innovators and to be recognized as thought leaders in this space," Phil Baker, CEO of Good Shepherd Pharmacy, said in a statement. "This FDA pilot program will help set the standards for the future of health care and provide life-saving opportunities for the most vulnerable patients across the globe." 
The Memphis-based pharmacy technology company is joined by two other companies, Temptime, which will provide temperature monitoring sensors for biologic specialty medicines; and Rymedi, which uses blockchain to link patient medicine use with drug manufacturers.
The Center for Supply Chain Studies and the Global Health Policy Institute at the University of California, San Diego will provide design and evaluation support to optimize the pilot's impact on policy and industry standards development.  
---
Michelle Corbet: Local pharmacist changes state law to put high-dollar chemo drugs in the hands of low-income Tennesseans
---
Indiana University Health, the largest hospital network in Indiana, and WakeMed Hospitals and Health, a hospital network serving the areas around Raleigh, North Carolina, will use the pilot program's solution to track specialty medications across provider locations in their networks as well as transfers to outside providers.  
The pilot program will begin in August and run for six months.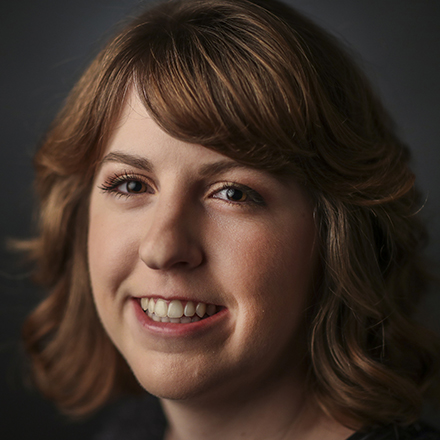 Michelle Corbet
Michelle Corbet covers business for The Daily Memphian. Prior to, she was a reporter at the Memphis Business Journal. A native Memphian and University of Memphis graduate, Michelle covered business in Conway, Arkansas after college. Michelle got her start covering business as an intern at The Commercial Appeal.
---