My City Rides revs up motor scooter campaign for Memphis
Lease-to-own program provides affordable transportation
An unusual, Memphis-born project has built a yearlong track record of helping lift and keep residents out of poverty by providing the affordable, reliable transportation of motor scooters. 
The nonprofit My City Rides has 90, lease-to-own scooters on city streets and expects to double that number, at least, in its second year.
The "Flyers,'' as the organization calls its riders, collectively have traveled nearly 90,000 miles and saved almost $55,000 from what they would have spent had they driven cars, according to statistics amassed by the organization.
The first three years of the program is supported by a $3 million donation from Jay Martin. The Juice Plus+ founder hatched the idea to address a problem that has affected workforce development programs he has supported. Too often, newly trained workers are challenged to keep jobs because of unreliable transportation to and from work.
Rally
Up to 150 motor scooters were expected to descend on the My City Rides shop at 376 N. Cleveland Saturday morning, April 27, to help the nonprofit celebrate the first anniversary since its soft opening.
My City Rides was to feed the Memphis Kings Scooter Club riders breakfast before they set out on group rides. The event is part of the nonprofit's effort to build community with the city's motor scooter enthusiasts.
$2 a week for gas
Among the My City Rides participants planning to attend the rally was Khalil Castal, a senior at the University of Memphis who is to graduate in August with a health studies degree.
Castal, 22, did not own a car when he got his black-and-brown My City Rides scooter last August. He works part-time as a resident assistant for the U of M.
He often was stuck on campus without transportation but still spent about $200 a month on Uber and Lyft rides. He often volunteers off campus, but traveling to and from the volunteer sites was expensive, Castal said.
Not only has he enjoyed the easier travel with the motor scooter, Castal said, "I've been able to save a lot more. Two dollars for gas will last me a week."
 Four buckets
The My City Rides staff describes participants like Castal as "builders." Those are people who are working an extra job or taking training or classwork in addition to their jobs to build a brighter future for themselves and their families.
Builders are among the most coveted participants in the motor scooter program, said Andy Nix, executive director or "lead Flyer."
"We can help them not only save money but time and be more efficient and effective," Nix said. A commute to work or class that might take several hours by public transportation can be reduced to minutes with a motor scooter.
"We're able to develop Flyer profiles now that we have almost 100 people on the road," Nix said. "They fall into four buckets."
The second category of My City Rides participants are the "providers," people who are taking care of someone else. "They may be in a more static position regarding their quality of life, but our program is helping them provide," Nix said.
The third category comprises the "budget stretchers." They are people who are treading water financially. The low cost of driving a motor scooter helps give them more breathing room.
And the fourth category of riders are what Nix calls the "free birds." They may already be fine financially and have reliable transportation, but they like the idea of riding a motor scooter and believe supporting My City Rides is "cool."
My City Rides sells just one model scooter, the 169cc SYM Fiddle III. Nix chose that scooter after researching an array of brands for durability, affordability and ease of maintenance.
The nonprofit will sell the scooter to anyone. But the qualified rent-to-own program participants – who also pay full price through payroll deductions or bank drafts – receive for free the training, licensing, three years' worth of insurance and scheduled maintenance, tag, helmet, protective clothing, cable lock, wind screen and carrier case.
The nonprofit embraces all four types of buyers. "We've been intentional about going after a wide spectrum of ridership," Nix said. If the program were to be regarded as a program only for the impoverished, some who need the help might be discouraged from participating.
Each scooter is branded with "My City Rides" decals. 
Keeping track
My City Rides can keep stats like the total miles traveled because it uses GPS devices to track where its program scooters go.
"We're not interested in being Big Brother but in capturing an accurate picture so we can say how often Flyers are riding to work, how many miles they cover a day, what weather they are riding in," said Megan Klein. She's operation director, or "director of Flyer operations."
Flyer accidents do happen. Participants over the 90,000 miles have experienced a couple of broken bones, but no injuries more serious than that, Nix and Klein said.
"We had one who had an accident within 30 minutes of picking up the scooter," Klein said. "He said, 'I just wanted to open it up and see what it could do.'"
Another rider fell over at a stoplight when he forgot to put his feet on the ground.
Participating employers
My City Rides uses the statistics it collects to persuade more employers to participate in the program. Employers set up the payroll deduction, but are not responsible for paying for the scooter.
Participating employers so far are: Crosstown Arts; Dowco Construction Inc.; Ewing Moving; Explore Bike Share; Gilmore Apartments; Juice Plus+ Company LLC; Memphis Jewish Home & Rehab; Memphis Leadership Foundation; Memphis Rox; Muddy's Bake Shop; Right At Home; Southern College of Optometry; Tamburrino Inc.; The Hub Automotive; Trezevant Manor; Trolley Stop Market; and UPS.
Buying in
Three of the ways in which My City Rides sells scooters are:
Qualified riders paying $90 a month through payroll deductions with participating employers. It's essentially a no-interest loan;
Qualified riders paying $90 a month through direct drafts from their bank accounts;
And anyone paying the full amount, $2,899, for the SYM 169cc Fiddle III.
Year two
 My City Rides has a critical mass of scooters on the road, the sales and maintenance structure it needs, the software it likes,  a team of five employees, and 100 more scooters in the warehouse.
"We are ready to put the word out there to aggressively market, to double our ridership, " Nix said. "We are eagerly accepting applicants."
The organization plans to launch a social-media marketing and branding campaign from May through October.
For more information, visit mycityrides.org.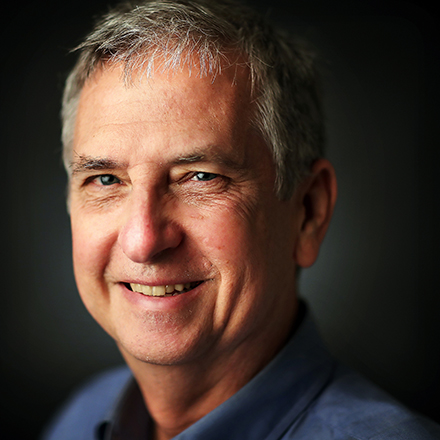 Tom Bailey
Tom Bailey covers business news for The Daily Memphian. A Tupelo, Mississippi, native, he graduated from Mississippi State University. He's worked in journalism for 40 years and has lived in Midtown for 36 years.
---