Amazon Prime One-Day: Will it hurt or help FedEx?
Plans for speedier deliveries for Amazon Prime members, one day rather than two days, generated a mixed bag of predictions Friday about potential impact on FedEx and other competitors.
The e-commerce giant said Thursday it would spend about $800 million during the current quarter to finish assembling a network to support next-day deliveries for Amazon Prime, its $119 a year membership offering with the more than 100 million customers.
Analyst Ravi Shanker of Morgan Stanley called it Amazon's "'coming out' as a logistics giant that transportation investors can't ignore any more." Other analysts said it could mean more business for FedEx and UPS, with UPS having the upper hand because it currently carries more Amazon volume.
It was also viewed as a shot across the bow of Amazon's chief rivals such as Walmart and Target.
FedEx shares tumbled Friday for the second straight day, closing at $184.04, after pushing above $198 the previous week.
Amazon said the timetable would be announced at a later date, but analysts expected it to happen in the U.S. by the end of 2019.
Amazon chief financial officer Brian Olsavsky said the initiative would "definitely need the continued support from our external transportation partners."
FedEx, UPS and the U.S. Postal Service all deliver packages for Amazon, although Amazon has focused in recent years on building out its own delivery network and airline to keep pace with surging sales.
It has bulked up on aircraft leases and moved to acquire larger ownership stakes in companies that provide its airlift, while opening distribution and fulfillment centers and stationing delivery vehicles across the country.
One analyst, Jack Atkins at Stephens, said the initiative is "clearly good news" for UPS,  but he believes FedEx could also pick up more volume.
Amazon might take advantage of spare capacity in FedEx Express' daytime service that carries premium U.S. mail products, Atkins said. FedEx has a multiyear contract to carry those mail products by air.
"Amazon's reliance on the USPS, combined with the USPS's reliance on FDX's air network for its air linehaul of Priority Mail Express and Priority Mail, will likely make FDX a beneficiary if the USPS moves more Prime packages through these two shipping methods," Atkins wrote.
"Finally, we believe that FDX has available capacity in the same daytime Express network that is primarily utilized by the USPS today if Amazon wanted to work directly with FedEx vs. going through the post office," Atkins added.
Shanker believes the Amazon move spells trouble for FedEx and UPS for a variety of reasons.
The prospect of Amazon pouring money into capital expenditures will serve to continue an "arms race towards faster delivery," at a time when FedEx and UPS might have thought about easing off on capital expenditures, Shanker said.
Shanker also suggested FedEx and UPS's current cost structures might not be competitive, and that Amazon's one-day delivery might attract more third-party sellers to Amazon and away from others in the logistics sector.
Deutsche Bank analyst Amit Mehrotra discounted the risk of attrition to Amazon by core customers of FedEx and UPS, particularly large retailers.
Mehrotra noted Amazon already delivers 40-50 percent of its volume and has significantly reduced last-mile deliveries by USPS, UPS and FedEx since 2015.
Benjamin Hartford, an analyst at Baird, said he saw "limited direct exposure" for FedEx, owing to its relatively small, less than 1.3 percent of total revenue, relationship with Amazon.
UPS is estimated to get 5-10 percent of its revenue from Amazon business.
However, Hartford said a new standard of one-day shipments might disrupt the shipping industry as thoroughly as Amazon's introduction of two-day Prime shipments did starting in 2005.
The shift in consumer expectations from Amazon Prime two-day "has been a larger headwind to parcel incumbent's margin performance than (Amazon's) development of logistics capabilities and 'insourcing,'" Hartford wrote.
"As such, the development of raised customer expectations for 'One-Day' (Business to Consumer) delivery capabilities could create additional headwinds to parcel providers'…margins and investor sentiment," Hartford said.
John Blackledge, who follows Amazon for Cowan, called it "a potentially game-changing announcement."
"The company noted it expects increased conversion and stickiness of the Prime offering as consumers become accustomed to free one day, and (management) also underscored that prior fulfillment and infrastructure investments (as well as some testing of one-day) should allow them to dial up most of the U.S. footprint by the end of '19," Blackledge wrote.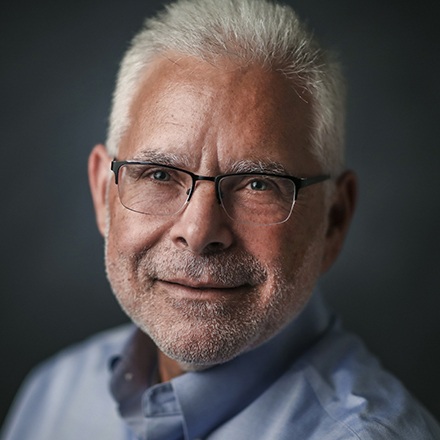 Wayne Risher
Business news reporter, 42-year veteran of print journalism, 34-year resident of Memphis, University of Georgia alumnus and proud father and spouse of University of Memphis graduates.
---