Middle Memphis: City Cottages starts filling in the blanks with new houses
City Cottages' first new, craftsman-style homes hit the market this weekend as developer Ed Apple helps fill in the blanks in the middle of Memphis.
The former Morgan Keegan executive, doing business as Apple Partners LLC and branding the houses as City Cottages, has acquired more than 50 scattered, vacant lots in the Memphis core as part of his plan to erect modest-sized homes and sell them for under $300,000.
Most will be sold, and the rest leased. The first two to be completed were to be listed for sale Friday, May 3, with Hobson Realtors.
One three-bedroom, two-bath, 1,422-square-foot house is a block east of Overton Park at 404 Williford. The home will be on display during an open house from 2 to 3:30 p.m. Sunday, May 5.
The Williford home is nearly identical to the other, nearly completed City Cottages house at 1742 Nelson.
The list price for both is $289,000.
"Every newly constructed house you see around here, you can't get anything under $300,000," Eleanore Kelly Maynard said of new homes in and around Midtown. She is Hobson Realtors' co-listing agent for the City Cottages homes with Betsy Kelly.
In the seams
Apple generally has hunted for and found vacant lots which are near – but not within – the higher-priced Midtown and East Memphis neighborhoods. Most of the neighboring, modest-size houses on those streets are well-maintained, but a few are in poor shape or have unappealing features, like chain-link fences in the front yard.
For example, the house at 404 Williford is near the cluster of 16 new, larger Lea's Woods houses that quickly sold for about $370,000 each. But Williford hosts a mixture of new, renovated and dog-eared homes.
There's a similar mix of homes on Nelson in Rozelle Annesdale Historic District, where the twin home is. The Nelson home stands near the economically stronger Cooper-Young and Central Gardens neighborhoods.
"I like these little fringe areas," Apple said.
Those blocks of Williford and Nelson are in the seams between impoverished and wealthier neighborhoods in Memphis.
Thirty years ago, Apple said, people with means wanted out of those kinds of neighborhoods. The demographic stratification was stronger.
"Now, people want in," he said. "It's what makes my heart smile. People no longer care who their neighbor is as long as they are not a criminal. People are people. It's incredible."
Higher-end touches
The first two City Cottages houses are an upgrade from the smaller, panelized homes Apple originally planned in a now-dissolved partnership with a home manufacturer in Wilson, Arkansas. Components of those houses would have been made in Arkansas and trucked to Memphis to be assembled on site.
In some ways Apple has swung 180 degrees by contracting with Memphis homebuilder Eddie Kircher to build the houses he brands as City Cottages.
Eddie Kircher Construction tends to build expensive homes. In recent years, Kircher estimates, the average price of the residences he has built is $800,000. He's built one as expensive as $8 million in East Memphis, just finished a $3 million home and is now working on a $2.5 million house, Kircher said.
The City Cottages houses are not budgeted for all the architectural details of a million-dollar home, but Kircher said the $289,000 houses will have a number of nice touches.
The nice touches include soft-close cabinet doors; a "waterfall" style kitchen island in which the quartz countertop descends down both sides; a great room that is opened to the kitchen with a 12-foot ceiling with beams; quality laminate floors; a central hallway with plank-lined walls; a wrap-around front porch as well as a side porch; a large, tiled master shower; recessed lighting both inside and on the porch; electronic security system; wrought iron fencing; and red bricks that constitute both the front steps and the skirt that shrouds the traditional foundation.
"I'm trying to bring the little things to just set these homes apart for people moving out of apartments," Kircher said. "They don't want what they have in the apartments like a Fiberglas tub. They want a nice tub with tile around it."
Memphis 'momentum'
Apple echoes the familiar Memphis catchphrase that "Memphis has momentum" in residential and economic development.
"I see it and feel it everywhere I go," Apple said.
More people want to live in the city's core, near where they work as well as the restaurants, sports and entertainment, he indicated.
One only has to witness the rush-hour traffic to see the potential for much more inward migration, he said.
"If you ever drive down Sam Cooper at 4:30 to 5:30 p.m., and look at the sea of red lights in front of you, it's bumper to bumper," Apple said. "If you can live closer to where you work it makes all the sense in the world," Apple said.
That's why he continues to look for more vacant lots in the middle of Memphis, for more blanks to fill in.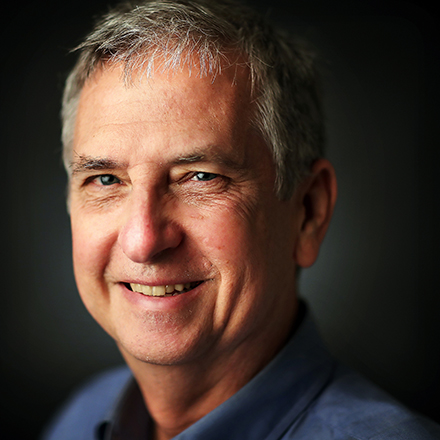 Tom Bailey
Tom Bailey covers business news for The Daily Memphian. A Tupelo, Mississippi, native, he graduated from Mississippi State University. He's worked in journalism for 40 years and has lived in Midtown for 36 years.
---