The Citizen in Midtown Memphis places tenants next to nearly everything
Developers of The Citizen have yet to announce a ground-floor commercial tenant, but the first apartment dwellers are essentially having a mixed-use experience already.
After all, should they cut a finger, become nauseated or get the flu, the residents only have to walk next door to the after-hours Methodist Minor Medical Center. They can fill the prescription by walking next door in the other direction to Walgreens.
Groceries? There's a Kroger on the other side of the minor med building.
Starbucks? Opposite corner from The Citizen.
Bank? There's a SunTrust on the other side of Walgreens.
Police? There's a precinct on the other side of SunTrust.
Fire? Fire Station No. 11 is across the street.
Restaurants? Too numerous to mention.
Most of The Citizen's 98 units in Phase I – the renovation of the old, eight-story hotel at 1835 McLean – are already leased.
Preleasing started more than two weeks ago for the 75 units of the new-construction Phase II, which is to open by Aug. 1.
There's still no "Coming Soon" sign for about 10,000 square feet of retail space that's now a ground-floor cavity in Phase II, facing the corner of Union and McLean.
"We have prospects we're working with," said Adam Groveman, vice president of development for Belz Enterprises. Belz and Atlanta-based Harbour Retail are partners in the $35 million development.
"We're trying to make sure it's the right fit for the project and the community," he said of a future commercial tenant. "We're a little picky as to who we are talking to. We have some prospects but nobody we can name right now."
Originally, the building next door at 1801 Union, which houses the minor med clinic as well as Methodist Breast Center and Methodist Diagnostic Center, was going to be converted or demolished for use as part of The Citizen. The 17,840-square-foot, 34-year-old structure is owned by Belz Harbour 1801 LLC.
But the Methodist hospital system recently signed a 10-year lease renewal. A painting crew finished repainting the building's exterior a lighter color late last month.
"We weren't exactly sure what we would do with that," Groveman said of the Methodist building. "We had a couple of concepts. One was fully retail; one was extending what we were doing (at The Citizen) further west on that parcel. We weren't committed to any one development plan.
"But Methodist recently came along and said they had a need for that space for the next 10 years," he said. "We're very happy with their commitment to Memphis and Midtown and operating their facility there. It's an amenity for the area and to our residents in the apartment."
The Citizen apartment residents are moving in daily. On Thursday, Geek Squad technicians carted a giant screen TV to an eighth-floor apartment and a FedEx employee rolled a piece of boxed furniture through the lobby.
The renovated Phase I apartments offer floor-to-ceiling windows. The newly built Phase II apartments will offer walk-out balconies.
And all tenants get access to: A rectangular outdoor pool ringed by lounge chairs, large patio umbrellas, table tennis and patches of artificial turf; a substantial gym with 12 pieces of equipment as well as free weights and other exercise accessories; and a community room with a kitchen, pool table and TV.
The apartments range in size from 595 to 998 square feet and in cost from $1,055 to $2,050 a month. The vast majority are one-bedroom units.
The Citizen has 288 parking spaces on 2.5 levels of an underground parking structure. Eighty of the spots are designated for customers of the future retail tenants. The other spaces are available for apartment dwellers for a fee.
Pets are allowed for a $300 fee and $15 monthly extra rent.
For more information, visit thecitizenapts.com.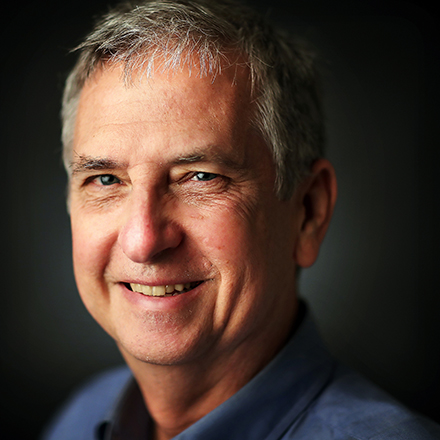 Tom Bailey
Tom Bailey covers business news for The Daily Memphian. A Tupelo, Mississippi, native, he graduated from Mississippi State University. He's worked in journalism for 40 years and has lived in Midtown for 36 years.
---