Love of Memphis draws Shotts back to lead Realtors
Realtor Leon Dickson still remembers how Katie Shotts carried out an assignment eight years ago when he was the incoming president of the local Realtors organization and she was a staff member.
His experience offers some insight into the kind of creativity and energy Shotts delivers and why the 3,800-member Memphis Area Association of Realtors (MAAR) hired her this year to succeed Melanie Blakeney as MAAR's executive director.
From mural to soundtrack
Real estate agents still struggled in 2011 during the Great Recession, and Dickson wanted to inspire them. He set the theme of his inauguration as "Take the Journey" and delivered the message that support was available for agents to endure the rough patches of their journey and to reach the end of it.
"She created this mural of a long road on which you envision taking a journey," Dickson recalled of Shotts. "She created the soundtrack for it. She did all the little decorations.
"She took her job very seriously. Any task she was given, she was committed to it until it was complete," said Dickson, owner of BenchMark at Southwind Realtors.
Moving up in Florida
Shotts' performance in 2008-2014 – carrying out events planning and communications and staffing the Commercial Council for local Realtors – helped land her a job with the larger Realtors association in Clearwater, Florida. She rose quickly there, from handling broker relations to being chief operating officer.
Her effectiveness there grabbed the attention of a neighboring Realtors association in Hernando County, Florida, which recruited her to be its chief executive officer. Shotts had served as CEO in Hernando County for less than a year when the Memphis CEO job opened up.
Memphis calls again
She embraced the chance to return to Memphis. Shotts professes a strong love for Memphis and has the moves to back it up. She has moved here twice now from places many would consider much more desirable: From Santa Fe, New Mexico, in 2008 and from the Florida Gulf Coast this year.
"People say, 'You moved from St. Petersburg to Memphis?' Yeah, Memphis is better," Shotts said. "And when I moved from Santa Fe – a huge vacation destination – people asked me the same thing."
"Yeah,'' she would reply, Memphis is better.
The city has a "special sauce," she said, referring not to barbecue.
"There's a sense of community in Florida, but here it is so much stronger," Shotts said.
She cites as an example the unusual relationships among the city's commercial real estate brokers. They compete tooth and nail for deals, but do it with a sense of camaraderie. She sees the agents "taking their company hats off" and working together through the Realtors' Commercial Council.
"It's a lot easier to negotiate terms when you know the other person or at least are working well with them," Shotts said.
"I'd hate to say anything negative about those other communities. But here, I'd always say it's 'co-opposition.' One of my favorite words."
'She loves Memphis'
"She loves Memphis," Lee McWaters said of Shotts. He is the current MAAR president and head of the McWaters & Associates firm. "We were fortunate to be able to get her."
Shotts has been on the job about six weeks and already made a mark, he said. "She has gone out of her way to make sure everyone has felt heard. That's both staff and membership," McWaters said.
The Realtors association has numerous affiliated organizations, and Shotts has made it a point to attend nearly all their meetings and events.
"We have stuff nearly every day and every night," McWaters said. "… She's shown that she's interested in their success."
To the extent that she is effective at building teamwork, enhancing esprit de corps and managing different situations, Shotts gives a lot of credit to Southwest Airlines.
Reinforcing core values
At age 22, Shotts made a precocious decision after graduating from New Mexico State. She knew that Southwest Airlines had a terrific reputation for the way it operated, so she decided to work there as a flight attendant in part to soak in knowledge from the company.
"My thinking was I wanted to work for one of the top companies," she recalled. "Everyone admires Southwest so much for their customer service and how they deal with employees … I wanted to learn from the inside what they did that makes them such a great company.
"I was thinking I (eventually) wanted to do consulting and help companies figure out if something wasn't working at the highest level, how can we get this on track."
Southwest Airlines taught her a lot, especially during a rigorous training program in Dallas. Trainees stay in a hotel for five weeks, "100 percent living the life they prescribe," Shotts recalled.
"You don't gossip. If you get caught talking badly about someone else they kick you out of class," she said.
Southwest changed the trainees' schedules daily to instill the importance of being on time and being able to adapt.
"When you are on flights, your schedule is changed daily and you have to be able to adapt," Shotts said. "Fly by the seat of your pants and not get upset about it.
"They really do create a culture. They are so consistent with their messaging, internally or externally. Extremely on point. Always the same thing and lots of reinforcement of core values," she said.
Shotts will use what she learned there and elsewhere in leading the Realtors association staff.
Assessments and priorities
Shotts has spent more time building relationships and assessing the organization's strengths and challenges than setting priorities during her first weeks on the job.
But one of her early judgments is that the Commercial Council – the affiliated organization of brokers that deal in multifamily, industrial, retail, office and industrial properties – is a real strength.
"Probably in the top 10 nationwide for commercial organizations," Shotts said. "We have such a strong commercial community. I think we can do even more for them. That's definitely some of the focus."
Another association strength Shotts wants to support more is the organization's home-built system for collecting local real estate information, called MAARdata.
Typically, an association will merely pull real estate data from the local property tax records. But the Memphis Realtors use local appraisers to add more layers of data and make it a higher caliber of information.
"A focus will be on trying to build that community that is contributing to (MAARdata), and doing more for the appraisers," Shotts said.
She also wants to create a MAAR program to better provide real estate services for newcomers coming from other nations. She witnessed a lot of international buying and selling of property in Florida.
"You might not think Memphis is an (international) hotbed, but I know there is a market for it," Shotts said. "With all our big companies that are international, we're everywhere becoming more diverse."
She wants to start a global program for Realtors who speak a different language and have experience with buyers and sellers from other countries.
Shotts also plans to continue to have the association emphasize "diversity and inclusion."
"We want to make that the forefront of everything we do," she said. "Have that lens on … I feel like we walk the walk and it's not just lip service. (Realtors) really do believe in diversity and inclusion in how we operate."
38103
Shotts lived in Midtown's Central Gardens her first time in Memphis, and opted for living Downtown this time.
"Thought I'd try something different this time," she said. "When I was here before I spent a lot of time Downtown."
Shotts was a Grizzlies season ticketholder for four years. She found herself choosing running routes Downtown, especially along South Main.
She continues to soak in Downtown, which Shotts considers even more vibrant and populated than during her first time in Memphis.
"There's so much going on and so many people out," she said. "It's the vibrant thing people always say about a downtown. Tons of things going on. I love the walkability of it, and seeing the scooters and people riding bikes."
Saturday was a good example of the Downtown lifestyle Shotts has embraced.
She planned to join friends in cheering for the Memphis 901 FC in a soccer match against Birmingham Legion FC at AutoZone Park. Immediately afterward, Shotts planned to walk across Union to The Peabody to watch the Kentucky Derby with friends.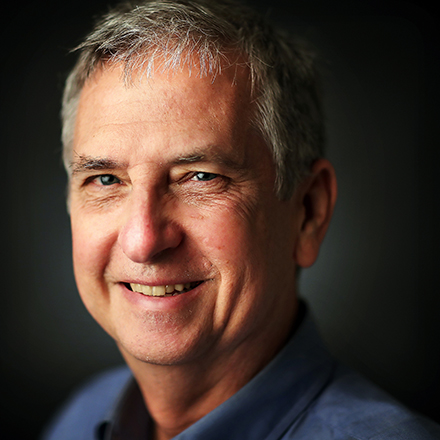 Tom Bailey
Tom Bailey covers business news for The Daily Memphian. A Tupelo, Mississippi, native, he graduated from Mississippi State University. He's worked in journalism for 40 years and has lived in Midtown for 36 years.
---