One-fourth of Forum Flats' apartments destroyed by fire
Most of the apartments in the fire-damaged Forum Flats could still be completed on time – by August – if construction could resume soon.
That's the assessment of Cameron Taylor of Patton & Taylor Enterprises, the general contractor building the $21 million project at 299 S. Danny Thomas for developer Elmington Capital Group.
A fire on Friday morning, May 3, destroyed 55 of the 205 units under construction, Taylor said Monday.
The blaze started in the leasing office in one of the four buildings comprising Forum Flats, which has been rising on the southwest corner of Danny Thomas and Dr. Martin Luther King Jr. Avenue.
"It's an incredible relief no one was hurt. ... Thankfully none of the firefighters perished," Taylor said.
"That being said, to say it's distressing is an understatement," he said. "Everybody had worked hard and that building was the furthest along in the construction process."
Typically, about 100 construction workers are on the site during the day.
Dirt work started in January 2018, meaning the fire started in the 17th month of what was to be a 20-month construction project.
"It's deflating to see your work go up in smoke, literally. Everything can be rebuilt; nobody was hurt," Taylor said. "That's the positive. But everyone has invested a lot of time and money. You hate to see it destroyed. And people want to live there."
Forum Flats units will be classified as affordable apartments, but the quality is such that "you could put that project in Germantown and get market rents," Taylor said, referring to Memphis' wealthiest suburb.
"High quality, built well. The owners didn't cut corners on material or architectural features. Lots of light and windows and high ceilings," he said.
The building in which the fire started had 103 units, 55 of which were destroyed. Taylor believes that the other 48 are in reasonably good condition and can be repaired, but the assessment of them still must be made.
The other three buildings received some damage but it was "not terrible," he said.
Given the go-ahead to resume work, construction workers could repair and finish the other three buildings in time to open as scheduled in August, Taylor said.
"There will be an insurance claim, obviously," he said. "Those things can take a minute or may just get resolved quickly."
In his opinion, the origin of the fire is suspicious, especially since the building was not connected to electricity.
A statement released by the Memphis Fire Department later Friday said that the cause was still being investigated, but asked anyone with information to call Crime Stoppers at 528-2274 or the State Arson Hotline at 800-762-3017.
The fire started just before 6 a.m. Friday in the future leasing office, which was the only space in the building where the more fire-resistant drywall had yet to be installed.
"They were just installing insulation, prepping it for drywall," Taylor said. "… Drywall doesn't ignite as quickly as wood."
No thefts or acts of vandalism had occurred before on the construction site, he said.
Forum Flats is the latest and largest apartment complex that Patton & Taylor has built in Memphis for Elmington Capital Group. Efforts to reach the Nashville-based firm for comment were unsuccessful.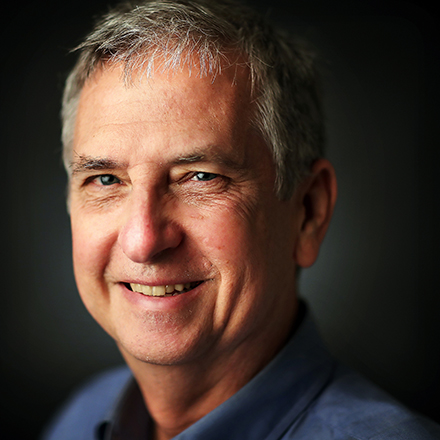 Tom Bailey
Tom Bailey covers business news for The Daily Memphian. A Tupelo, Mississippi, native, he graduated from Mississippi State University. He's worked in journalism for 40 years and has lived in Midtown for 36 years.
---