Airport chief joins industry task force on drone incursions
Memphis International Airport chief Scott Brockman has been named to an industry task force looking at unauthorized incursions of drones into restricted airspace.
Brockman will bring the perspective of chief executive officer at America's busiest cargo airport to the newly formed Blue Ribbon Task Force on Unmanned Aircraft System (UAS) Mitigation at Airports.
Brockman's airport also happens to be on the cutting edge of national efforts to develop rules for safe operation of drones in a variety of commercial applications.
The airport is one of 10 lead agencies nationally in the Federal Aviation Administration's Unmanned Aircraft Systems Integration Pilot Program, announced a year ago. Its partners include FedEx, the airport's anchor tenant, drone operators and technology companies.
---
Wayne Risher: Airport testing paves way for drones' future as eyes in sky, delivery workhorses
---
The new task force's formation was announced by the Association for Unmanned Vehicle Systems International and Airports Council International-North America during a recent XPONENTIAL drone industry conference in Chicago.
It's an industry-led response to reported drone sightings that shut down Newark International Airport for more than an hour in January and London's Gatwick airport for 17 hours in December.
Brockman said the appointment gives the airport a greater voice in shaping national drone policy.
"It is quite apparent that unmanned aerial systems will be an important part of the future of aviation," Brockman said.
"Being able to sit at the table of both discussions — the development of a safe, secure, interjection of legal, authorized UAS into commercial airspace, along with discussions to protect that same airspace from the unauthorized intrusion of UAS causing disruptions to commercial operations — is critical," Brockman said.
"Both pieces need to be considered in the discussion so that the result will be well thought-out and effective," he said.
Brockman's appointment comes as the airport and its drone program partners have introduced drone flights to the Memphis airfield on a limited basis.
Memphis received authorization to begin testing drones for aircraft inspection starting April 15. The airport is allowed to test between 10 a.m. and 2 p.m. on Mondays, contingent on weather conditions, airport spokesman Glen Thomas said.
Operations were conducted at the airport April 15 and 22 and May 6. On May 6, team members ran four geofence (virtual perimeter) tests and eight aircraft inspection tests without incident, Thomas said.
Airport partners Memphis Police Department and Memphis Fire Department, supported by 901 Drones and FedEx, also performed drone test flights on the riverfront at Tom Lee Park during Beale Street Music Festival Sunday. More testing is planned from 7-9 p.m. May 16 at Memphis in May's World Championship Barbecue Cooking Contest.
Current rules allow drone operations under restrictions such as during daylight hours, not over people and within visual line of sight of operators, unless the operator obtains an exception.
The FAA drone project is part of an effort to develop new rules to guide expanded use of drones for tasks ranging from deliveries to infrastructure inspection to public safety.
Memphis is one of only two airports that are lead agencies in the FAA drone program, and it's the only airport with Class B airspace, the most heavily restricted type of airspace.
The tests in Memphis are expected to involve the use of drones to inspect the airfield and aircraft and perimeter fencing security, as well as for parts deliveries within the sprawling FedEx Express world hub.
Members of the new industry task force include former FAA and Transportation Security Administration chiefs and the National Football League's senior vice president of security. One of the group's aims is to guide policies to protect national landmarks, stadiums, prisons and military bases from unauthorized drone incursions.
The drone association said the task force will make recommendations on procedures for airports, law enforcement and other stakeholders to respond to drone incidents. It also will study how to deter incursions and deal with emerging technologies.
"UAS interfering with manned aviation is a serious issue, and it requires serious solutions. That is why we are bringing together the best and brightest minds to recommend a plan to keep our skies safe for the flying public," Brian Wynne, the drone association's president and CEO, said in announcing the task force.
"While UAS hold tremendous societal and economic benefits, occasional bad actors threaten to undermine the great progress we have made and even put responsible, legal UAS operations in a negative light," Wynne said.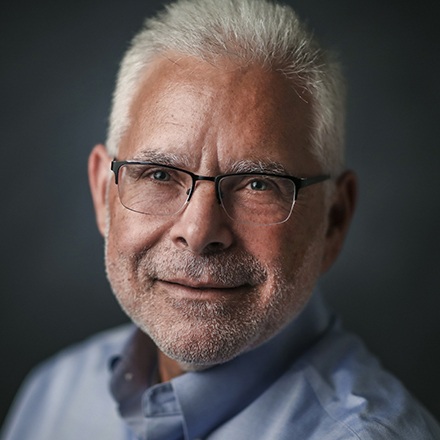 Wayne Risher
Business news reporter, 42-year veteran of print journalism, 34-year resident of Memphis, University of Georgia alumnus and proud father and spouse of University of Memphis graduates.
---