Apartment renovation, addition planned for Peabody Avenue
A group of Avison Young principals plans to buy and renovate an aging apartment building on Peabody Avenue into a new 58-unit apartment community.
Represented by Avison Young vice president and developer Chase Carlisle, Peabody Falls LLC has a contract to buy Peabody Falls Apartments, a circa-1963 two-story apartment complex located at 2017 Peabody Ave.
The development group plans to renovate the existing 28 apartment units across four buildings and build a new 30-unit apartment building on what is currently vacant land behind the existing structures.
"The Peabody Falls Apartment project is a mid-century legacy apartment development that has, over 50 years, been allowed to fall into disrepair," Peabody Falls LLC said in an application for a payment-in-lieu-of-taxes incentive. "The location of the property prominently faces Peabody Avenue, where it sadly has become an aesthetic eye sore on a historic pedestrian and vehicular thoroughfare, which denies the street the visual enhancement it deserves."
To help the feasibility of the $7 million project, the developers are requesting a 12-year PILOT from the Downtown Memphis Commission's Center City Revenue Finance Corp. (CCRFC) board.
Back taxes currently owed on the property to both the city and county will be made current when the property is sold, the application states.
According to a Shelby County Trustee database, Bridge Properties LLC owes $65,737 in back taxes on the property to the county, and $38,311 is owed to the city of Memphis, according to the city's ePayments site. 
Peabody Falls LLC describes the property as having overgrown vegetation, failing parking lots and walkways, and a stagnant pool of water in what now is an empty field.
"Lastly with dimly lit parking lots, walkways, and lack of controlled access; safety is always a concern," Peabody Falls LLC said in its PILOT application.
The developers plan to rebuild new walkways, modernize electrical systems, roofing, re-grade and add a water retention system to the parking lot, landscape, add public art, fencing, lighting, façade restoration, interior remodels and non-existing amenities.
"Additionally, with the new construction, we will be able to add more activity to the area, which tends to decrease crime and we believe will increase the economic impact on the surrounding area," Peabody Falls LLC said in its application.  
If approved, the PILOT would save the developers about $667,000 over the 12-year term and generate an estimated cumulative increase of $222,371 in taxes, an increase of 49% from the amount of taxes currently generated by the property.
The PILOT request will be considered at the CCRFC's board meeting Tuesday, May 14.
The development group also includes Avison Young Memphis co-founder and principal Shane Soefker, Avison Young principal Jacob Biddle, and Wes O'Quinn, who previously worked at Oakpoint Investments in Nashville.
All members of the ownership group are also co-founders and principals at New Bridge Capital Advisors LLC.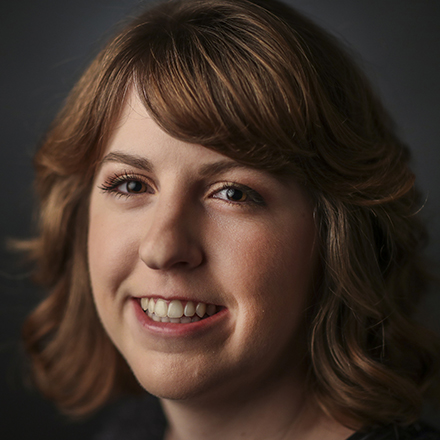 Michelle Corbet
Michelle Corbet covers business for The Daily Memphian. Prior to, she was a reporter at the Memphis Business Journal. A native Memphian and University of Memphis graduate, Michelle covered business in Conway, Arkansas after college. Michelle got her start covering business as an intern at The Commercial Appeal.
---