Business rocks: Venerable stone company plans to double in size
Michael Christie makes his "office" in the middle of the tiny showroom of brick samples, operating Christie Cut Stone Co. from a tall, stand-up table.
The small, stone surface is covered with construction plans, architectural books and writing pads filled with building sketches and numbers.
Close by, customers, builders, architects and staff beat a path between the front door and the reception counter.
In this environment, the 35-year-old Christie dedicates 20 or so minutes for an interview with The Daily Memphian. Good luck with that.
His cell phone rings with calls and texts. The receptionist slips a piece of paper in front of him. A customer asks something. An employee needs timely direction on some matter.
Michael and his older brother Andrew are the fourth generation of Christies to run — with their father Bond Christie — the business that fabricates and sells stones.
And right now, business rocks.
So much so that Christie Cut Stone Co. plans to more than double the size of its main sales location at 10455 U.S. 64.
The venerable company moved its sales and fabrication operations about a decade ago from its historic, 3-acre Midtown site. The sales office shifted 18 miles northeast to this 6-acre site near Lakeland, and the fabrication plant went even farther out to Gallaway.
Now the fast-growing firm proposes to expand its sales headquarters by another 7.25 acres.
"Yearly, for five or six years since we first got into brick sales, we've been growing 20 percent," said Michael Christie, a tall man with the chiseled build of a guy who has moved a lot of stones.
The Christie brothers' Scottish great-grandfather, Alex Christie, arrived in Memphis in 1898 and founded the business 113 years ago.
The company goes before the Land Use Control Board on June 13 seeking approval to modify its planned development on the south side of U.S. 64. Christie Cut Stone last November bought the house and surrounding 7 acres immediately west of the business.
The business has historically sold all kinds of stone for exterior walls as well as for walks, pool aprons and patios. But about five years ago the Christies made a business decision that rocketed sales.
The company already had the customer base, trucks, forklifts and relationships with architects and builders, so they decided to leverage those advantages by selling bricks as well as stones starting in 2014.
The addition of brick "gave us a leg up to have nearly anything and everything for homeowners or builders building spec or custom homes," Michael Christie said during the oft-interrupted interview in the intense showroom.
"They are just really on their game," architect Jeff Bramlett said of Christie Cut Stone. Bramlett is principal of Collierville-based Jeff Bramlett Custom Residential Design.
"They are growing their business and needing more space, displaying the products and storing the products that the communities are interested in," he said.
The company sells building materials that are in demand, Bramlett said.
"I have more and more clients that are interested in virtually maintenance-free homes with stone products and brick veneering. Things that don't require a lot of maintenance.
"Our entire industry has gone in that direction," Bramlett said.
As the portion of overall sales volume, the sales of bricks have steadily risen at Christie Cut Stone.
For the past five years, stone sales have accounted for 44 percent of sales and bricks 27 percent. But over the past two years, brick sales have been 30 percent of sales. And so far this year, bricks are about even with stones, each comprising about 35 percent of sales, Christie said.
Employment has risen, too. The company employs 40 people at its three locations: The headquarters, the fabrication operation in Gallaway, and a newer sales operation in Jackson, Tennessee. Christie estimates about 10 employees have been added since 2014.
The expansion at the U.S. 64 location "is basically to divide the brick and stone, nothing more than that," he said.
"We need the room, obviously, for inventory and, more than anything, logistics."
The headquarters now has just one way into and out of the grounds. With about 30 tractor-trailer movements daily, circulation is far less than ideal.
The plan is to build on the new property a 5,000-square-foot sales office and showroom for the different types of bricks in the inventory. The new property would have two connections to U.S. 64 and a business drive that circles behind the building. The brick inventory will be stored behind the building.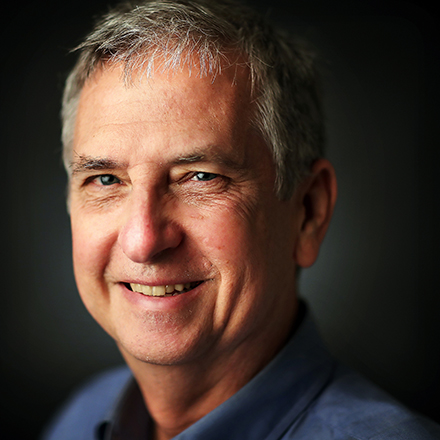 Tom Bailey
Tom Bailey covers business news for The Daily Memphian. A Tupelo, Mississippi, native, he graduated from Mississippi State University. He's worked in journalism for 40 years and has lived in Midtown for 36 years.
---