Delayed retirement of aircraft slows FedEx progress on emissions goal
Slower than expected replacement of aging planes has set back FedEx's push to reduce aircraft emissions on a revenue basis by 30% by 2020.
The Memphis-based company recently acknowledged that efforts to curb its No. 1 source of emissions had hit a plateau as older planes stayed in service longer.
It said the company hadn't made sufficient progress to meet the 2020 goal as planned. But improvements should come as more Boeing 777 and 767 aircraft are delivered between 2019 and 2024 and older planes are retired.
The 30% reduction goal for aircraft emissions intensity was set in 2012, when the company reached the original 20% goal eight years ahead of schedule. The initial goal was announced in 2008.
But gains leveled off starting in 2014 and stood at 22.6% of goal as of last May 31. The goal measures emissions in relation to company revenues, compared to a baseline set in 2005.
According to the 2019 Global Citizenship Report, FedEx's total direct and indirect emissions in fiscal 2018 went up 6.9% from a year earlier, to 19,023,335 metric tons, while company revenue increased 8.5%, to $65.5 billion.
Emissions intensity — metric tons of carbon dioxide equivalents per $1 million in revenue — decreased 1.4%, to 290.65.
The company said overall, environmental initiatives resulted in a 37% reduction in emissions intensity on a revenue basis since 2009 and avoided nearly 2.7 million metric tons of emissions during fiscal 2018.
"However, our progress falls short of the overall improvements needed to meet our 2020 reduction goal," the citizenship report said.
"Continued higher shipping volumes and the need to maintain older aircraft marked for retirement while we await production of more efficient replacements have presented challenges to meeting our goal," it stated.
FedEx's 670-plane fleet was responsible for 11.4 million metric tons of greenhouse gas emissions, primarily carbon dioxide, in the year ending May 31, 2018, according to the report, released in April.
Aircraft accounted for 76% of the company's direct emissions of 15.1 million tons from aircraft, vehicles and facility use; and 60% of total direct and indirect emissions of 19 million tons including purchased utilities and contracted transportation.
"The fact of the matter is, frankly, we've had to keep aircraft that when we set the goal, we had planned to retire with newer, more efficient aircraft," FedEx chief sustainability officer Mitch Jackson said recently.
"We planned that those aircraft would have been retired by now. Because of business, we kept them in service," Jackson said.
"Here's the interesting part of that: Those aircraft are on order. We have the orders for the replacement of those aircraft, we just haven't received them yet, so we're working diligently towards that goal. You can see there's been a plateau for the last few years. We'll look at that, we'll continue, but we felt it was important to talk about that in the (Citizenship) report," Jackson said.
The fleet modernization program has been a key to profit improvement initiatives at FedEx Express.
Over the past decade the company has stocked up on Boeing 757, 767 and 777 aircraft while retiring Boeing 727-200, DC10, MD10 and Airbus A310 aircraft, and to a lesser extent, MD11s. It also has begun to replace smaller, feeder aircraft.
The company's oldest widebody, a circa 1971 MD10 named Joey, was retired in late March at an aviation boneyard in Victorville, California.
The slower pace of retirements seemed more about deferring capital expenditures while the company tried to get FedEx Express on a more profitable footing, said Trip Miller, managing director of Gullane Capital Partners in Memphis.
"Frankly, it seems to me more about delaying the capex spend to when Express strength returns," Miller said. "There is flexibility in those Boeing contracts that allows FedEx to delay acquisition for some variable period of time. My belief is this is about delaying capex than any meaningful Boeing production delays…" Miller said.
Six years ago, FedEx had plans to retire 45 of its 64 Boeing MD10s by 2018. The MD10 is an updated version of the DC10, which began production in the late 1960s.
At the end of fiscal 2018, the period covered by the latest Global Citizenship Report, FedEx had 38 MD10s in service, twice as many as envisioned in 2013. The number fell to 33 by Feb. 28. Current plans call for the last MD10 to be retired in 2022.
FedEx didn't retire as many MD11s as anticipated. It had planned to retire a fourth of the 2013 complement of 64, but wound up keeping 57 flying. No further MD11 retirements are scheduled through 2024.
While slowing the MD10 and MD11 retirements, FedEx grew its 777 and 767 fleet faster than planned in 2013.
The fleet of 395 larger, trunk aircraft contained 119 757-200s, 69 767Fs and 37 777Fs, 68 Airbus A300-600s and 10 Airbus A310-300s on Feb. 28. 
FedEx is scheduled to receive another 57 767s and 16 777s by 2024 but most of the deliveries are scheduled in 2020 and beyond.
Jackson said he didn't believe FedEx's progress on environmental goals was being hindered by the company's recent challenges, including slower than expected growth outside the U.S. in Europe and China.
---
Wayne Risher: FedEx earnings slide as global trade slowdown continues
---
The company has put cost-reduction measures in place since last December, including a voluntary buyout program, foregoing bonuses, curbing spending and reducing flights.
"…We're still achieving the results that we are trying to achieve, that we set years ago, and the reason for that is because we set those goals with the business and the enterprise in mind as well," Jackson said.
Another sustainability initiative, improving FedEx Express vehicle fleet fuel efficiency by 50% by 2025, appeared to be on track at 39.6%, according to the report. The goal started in 2008 at 20% by 2020 and was increased twice as previous goals were met.
"If you think about our fuel efficiency goal with respect to vehicles, we're at 39.6%, almost 40%. We save fuel. That benefits the business. It reduces costs. It reduces emissions. It's good for the community, for the shareholder, customer, etc.," Jackson said.
"By the way, this is the third iteration of goals as it relates to vehicles. We hit the 20% fuel efficiency very fast. We did the 30% as well.  Now we're at the 50% goal. We think the goals are set and aligned not only for our sustainability commitments, but also for the business as well," Jackson said.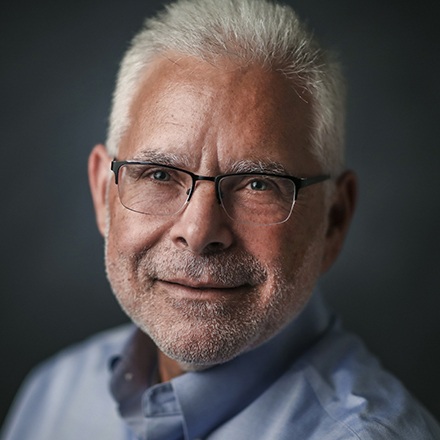 Wayne Risher
Business news reporter, 42-year veteran of print journalism, 34-year resident of Memphis, University of Georgia alumnus and proud father and spouse of University of Memphis graduates.
---