Mother's Day marks 25 years of Methodist's maternity services in Germantown
About 10 nurses with more than 200 years of collective experience taking care of newborns and new parents gathered in the lobby of the Women's & Children's Pavilion at Methodist Le Bonheur Germantown Hospital Friday morning.
This Mother's Day, Sunday, May 12, marks the 25th year Methodist Le Bonheur first brought maternity services to Germantown.
A handful of nurses who helped establish the new obstetrics unit in 1994 still work at the hospital today.
"We are all family," said Jane Burlingham, who retired a year and a half ago after a 40-year career as a Neonatal Intensive Care Unit (NICU) nurse.
The nurses reminisced about Carole Perry, the first director of Methodist-Germantown's NICU, who was so dedicated, she tried to live at the hospital during her weeks on call.   
"She wanted to be here 24/7," said registered nurse Lindsey Stewart. "So, she put a cute little Airstream-type trailer at the back of the hospital. She would come stay in that for her week on call, but Germantown said, 'No, no. We can't have trailers in Germantown.' "
As Germantown has grown in the 25 years since the hospital opened, the greatest change is the volume, said Gwen Wheeler, Methodist-Germantown's clinical director for postpartum and nursery.
"We have a lot more babies than when we started," she said.
In 1994, there were 451 births at the hospital. In 2018, the hospital delivered 4,275 babies – more than nine times the deliveries in its founding year. Over the 25 years, more than 88,000 births have occurred there.
One of the newest is Everett Lee Jackson, born on May 8, weighing 6.13 pounds and 20 inches in height.
Everett is the first child of Alexis Jackson, 22, and Cody Jackson, 23, of Hernando, Mississippi.
Alexis Jackson didn't expect to celebrate her first Mother's Day at home with her newborn. Everett arrived three weeks before his due date.  
"I was surprised," she said of delivering so close to Mother's Day. "We didn't have a hospital bag packed or anything. I was Facetimeing (Cody) when I was getting admitted – 'You need to pack this and this.' "
When asked how it feels to be a first-time father, Cody Jackson said, "It feels great. It's like nothing I've ever experienced before."
While Mother's Day and Everett's birthday will always be days apart, Father's Day will be a family affair.
"My birthday is on Father's Day," Alexis said. "So, we'll share that, too. (Cody) doesn't get all the glory that day."  
Alexis cannot say enough good things about the nurses who have assisted the new family. She has about a year left of studies before she'll be a registered nurse herself.
"It's like the best job ever," she says of the nurses who work in maternity services.  
That's certainly the sentiment of registered nurse Rachel Laughlin, who is in her 38th year as an obstetrics nurse in the Methodist Le Bonheur Healthcare system.
She began her career at Methodist University Hospital Downtown and transferred to Germantown to help open the new unit.
When the hospital first began offering obstetrics and maternity services, it had four labor and delivery rooms and 10 postpartum rooms.
"We grew so fast they had to find any place in the hospital to build new rooms," Laughlin said.
In 2010, Methodist opened the Women's & Children's Pavilion, designed with spacious rooms to provide specialized care to not just moms and newborns, but whole patient families.   
Today, the unit has 16 labor and delivery rooms, 38 postpartum rooms and eight antepartum rooms.
"We've grown so much and so fast," Laughlin said; "88,000 (births), that's enough to populate Collierville and Germantown."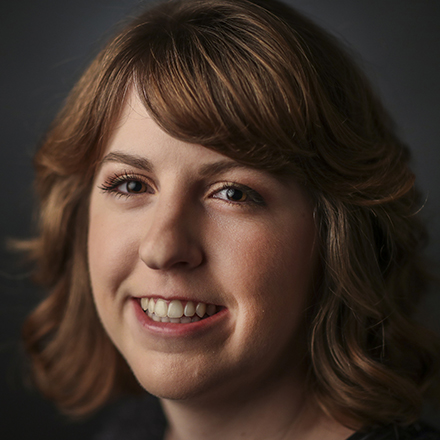 Michelle Corbet
Michelle Corbet covers business for The Daily Memphian. Prior to, she was a reporter at the Memphis Business Journal. A native Memphian and University of Memphis graduate, Michelle covered business in Conway, Arkansas after college. Michelle got her start covering business as an intern at The Commercial Appeal.
---