Key designer for important Memphis building dies
Tommy Ray Polk was leader in plans for downtown iBank, formerly NBC building
An architect who was a key designer of a landmark building in Memphis has died.
Tommy Ray Polk was a lead designer for the firm of the renowned architect Roy Harrover when Roy P. Harrover Associates drew the plans for the NBC Building.
Now called iBank Tower, the 30-story skyscraper was chosen as the architectural design of the 1970s by the Memphis chapter of the American Institute of Architects. The building was completed in 1973.
Polk died April 28 at his Little Rock home of complications from Alzheimer's disease.
Memphis architect John Jones, principal at John Harrison Jones Architect, also worked at Roy P. Harrover Associates, from 1979 to 1985.  Polk already had left the firm in 1977 bound for Little Rock where he would establish his own influential firm, Polk Shannon Stanley.
The iBank Tower is a Harrover building, Jones said. But he added that he had always heard in the office that Polk was the lead designer for the project.
"It's really well done. It's just a classic late-midcentury modern commercial building," Jones said. "The proportions are really nice… It's substantial. Got weight to it. Well detailed."
A memorial service for Polk will be 11 a.m. Tuesday, Aug. 14, at Pulaski Heights United Methodist Church in Little Rock.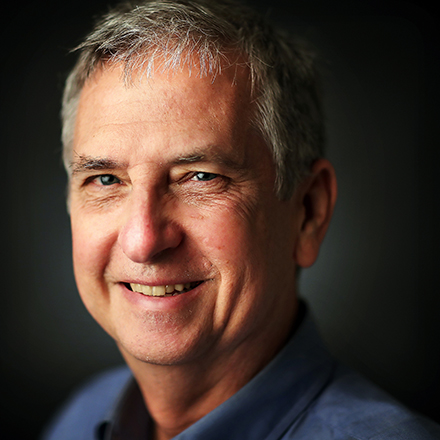 Tom Bailey
Tom Bailey covers business news for The Daily Memphian. A Tupelo, Mississippi, native, he graduated from Mississippi State University. He's worked in journalism for 40 years and has lived in Midtown for 36 years.
---