Corporate office alternative opens Downtown
After working in corporate America for 10 years, Tisch McDaniel was looking for a change.
From 2007 to 2017, she worked her way up the corporate ladder of a large paper manufacturing company that was a divestiture of International Paper.
In November of 2016, the senior leaders decided to move the company to Miamisburg, Ohio.
"That catapulted me out of a job," McDaniel said.  
As of April of 2017, McDaniel was no longer with the company. She returned to HR consulting as she looked around for her next opportunity. That's when she heard about Launch Pad.
Based in New Orleans, Launch Pad is a network of collaborative coworking spaces with offices in Nashville, Newark, New Jersey and now Memphis.
Last week, Launch Pad opened 13,000 square feet of co-working and private office space on the third floor of Downtown Memphis' Toyota Center.
Launch Pad specifically targets "cities with soul," where increasing numbers of "people with pride" are moving to start a business, nonprofit or creative endeavor.  
"These places with heart are not only where people want to build their companies, but raise their families as well," said Launch Pad COO Anne Driscoll. "Now more than ever, we can work wherever we want. If you want to build a company in the tech space, you don't have to be in Silicon Valley."
McDaniel was accepted to be a member of the Launch Pad Memphis Launch Team, a group of on-the-ground community ambassadors spreading the mission of a future of work where "innovation happens everywhere."
After 10 years in corporate America, McDaniel felt like she was in a rut and Launch Pad was a chance to surround herself with collaborative people.
McDaniel isn't only an HR consultant, she's also a photographer and an artist, who's been keeping her creative spirit alive on the side.
"Launch Pad is an opportunity to the old saying, 'What do you want to be when you grow up?' " McDaniel said. "I have the opportunity to do something that makes me happy by surrounding myself with like-minded entrepreneurs and creative people."   
Launch Pad is intentional about leasing, ensuring each office is diverse.
"We think about diversity in a variety of ways, age, gender, ethnicity, but also in the types of businesses we have," Driscoll said. "As we build this global network, it creates a greater ecosystem."
If a startup needs help designing a website, there is likely someone leasing space with technical or design experience, Driscoll explained.
In addition to physical space, Launch Pad's CEO, Chris Schultz, is building a global network of startup ecosystems from Nigeria to Silicon Valley.
As an entrepreneur himself, Schultz co-founded Flatstack, a software development company that has offices in Kazan, Russia, and New Orleans, building apps for clients worldwide.
With a robust startup scene in Memphis already, including venture development organizations Start Co. and EPIcenter, the region's entrepreneurship hub, Launch Pad does not want to compete but be additive and collaborative.  
"For us to be successful, it is very much about creating the pie, not competing for the pieces that exist now," Schultz said.  
Launch Pad will first work to foster relationships with other startup organizations before reaching out to local corporations.
"Memphis has figured out what its unfair advantage is, those relationships with FedEx, ServiceMaster and AutoZone," Schultz said. "Memphis is building a startup ecosystem where startups can have those corporations as partners and funders."
While no two Launch Pad offices are the same, each has a mix of coworking space, permanent work desks and private offices, along with amenities like high-speed internet, local coffee, startup programming and social events.
The Memphis office has a colorful and energetic theme modeled after the Memphis design schematic of the 1980s.  
"The fact that there's going to be a color splash in my office, after 10 years of having to watch what I put in it, makes me want to scream from the top of the Toyota building," McDaniel said.
McDaniel has secured a private office, No. 27, one of her lucky numbers. She shares a wall with the common area, where she's hoping for lots of noise, another stark contrast from her corporate job.
"Some people might call it eavesdropping, but I'm hoping we'll hear things that are going on, so we can jump in and help one another," McDaniel said.
Monthly rates range from $250 for coworking space up to $2,000 for a private office that can accommodate up to six people. Leases signed before Nov. 1 will receive 20 percent off the first year.
For those who aren't sure, Launch Pad is offering a week of free coworking through Nov. 16.
Launch Pad is looking for local artists to submit ideas for a paid commission to create art and design concepts throughout the space. More information can be found here. 
Launch Pad selected local artist Frances Berry for its mural paid commission.  
In addition to local art, local coffee will be served from Vice & Virtue Coffee Roasters, and coworking tables were made locally by Shoreline Custom Woodworks by Jason Ramirez.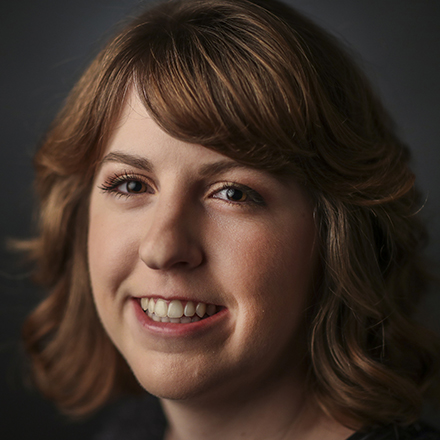 Michelle Corbet
Michelle Corbet covers business for The Daily Memphian. Prior to, she was a reporter at the Memphis Business Journal. A native Memphian and University of Memphis graduate, Michelle covered business in Conway, Arkansas after college. Michelle got her start covering business as an intern at The Commercial Appeal.
---