Memphis implant firm grows rapidly, draws majority investor
A private equity firm with a history of helping grow orthopedic device companies has purchased majority ownership in a rapidly growing medical device company born and operating in Memphis.
New York-based HealthpointCapital has acquired a controlling interest in CrossRoads Extremity Systems, a privately held, 5-year-old company operating in East Memphis at 6055 Primacy Parkway, the firms announced Tuesday.
The parties did not disclose terms of the transaction, which they described as a merger.
CrossRoads has experienced successive, year-over-year growth of more than 30 percent. The new deal provides additional operating capital for market expansion and acquisitions.
Glen Coleman, Chad Hollis and Vernon Hartdegen, the chief executive, founded CrossRoads in 2014. Many of the company's managers previously worked at Memphis medical device giants like Wright Medical Group and Smith & Nephew.
The CrossRoads headquarters contracts out the manufacturing of its metal implants for helping foot and ankle bones heal, but does run labs and clean rooms at its headquarters near Saint Francis Hospital.
The company employs 30 total, including 18 who work in the headquarters office. The number of employees should grow by eight to 10 over the next three years, Hartdegen told The Daily Memphian.
The types of jobs there include engineering, technicians, sales, marketing and customer service.
"We're looking hard at where we are operationally," Hartdegen said. "We've got some room to expand in the current location. We'll see how it goes."
One of CrossRoads' two biggest innovations involves technology that both stabilizes and continuously compresses the bones for more effective healing. The company calls it "Active Stabilization."
"Historically, the traditional fixation device has been static construction: static plates. And for compression you'd put in static cross-screws. Two systems you'd hope would work well together," Hartdegen said.
"For the bone to heal, you need stability and compression. With static construction, the maximum compression you got was at the time of surgery. Compression would diminish over time."
CrossRoads invented a device that not only makes the bones stable, but provides compression that is sustained.
The company's other big innovation involves the supply and handling of surgical tools, which CrossRoads calls its EcoSMART Instrument Service.
"Traditionally, most other companies provide durable, reusable instruments in a nonsterile fashion and hospitals sterilize them prior to surgery," Hartdegen said.
Or, the medical device companies would provide sterile packed, disposable instruments. While those instruments are safe, "the trade-off is they are plastic instruments. Not durable. More challenging to use," Hartdegen said.
"We've taken durable, high-quality, reusable instruments and put it into sterilized procedure packs. You get the best of both worlds," he said.
After use, the instruments are returned to CrossRoads. The company gamma-sterilizes them – a radiation sterilization that provides a high level of quality assurance – and repacks them for next time.
The partnership with HealthpointCapital will help CrossRoads maintain an annual growth rate of nearly 40 percent, Hartdegen said.
Business can triple in the coming years, he said.
"We continue to have 30 to 40 percent growth rates. We continue to have really good, strong year-over-year growth rates on the revenue side. And we're seeing a lot of adoption on the clinical side. We're getting positive feedback," Hartdegen said.
HealthpointCapital is an ideal partner, considering its expertise and focus with similar companies in the musculoskeletal field.
"Our partnership strengthens our mission to be the leading innovator in the extremity foot and ankle space," he said.
Mike Mogul, president and managing director of HealthpointCapital, said in a prepared statement, "CrossRoads' unique product platform, particularly its Active Stabilization technology and EcoSMART Service, made them an attractive investment in the extremity sector, which continues to be one of the most rapidly growing segments of the musculoskeletal market.
"With our deep understanding of this space, CrossRoads' exclusive technology made them a logical addition to our portfolio of rapidly growing companies."
Memphis-based investment firm MB Venture Partners was the lead institutional investor in CrossRoads before HealthpointCapital. Gary Stevenson, co-founder and managing partner of MB Venture Partners, said in a prepared statement, "CrossRoads' investors are excited about this new relationship with HealthpointCapital and what it means for the future of CrossRoads. We remain holders with a substantial stake in the company's future."
Stevenson credited CrossRoads' stewardship of investors' capital for creating the value that led to the transaction with HealthpointCapital.
Stevenson co-founded MB Venture Partners with Pitt Hyde 18 years ago. The firm manages more than $120 million in capital from pension plans, corporate and individual investors.
The existing investors in CrossRoads reaped proceeds from the transaction with HealthpointCapital, but HealthpointCapital also provided growth capital for the company to develop new products, expand distribution and make future acquisitions, Stevenson said in an email.
Stevenson and Hartdegen will be joined on the CrossRoads board by Mike Mogul, president and managing director of HealthpointCapital.
Management of CrossRoads remains intact, and the company will stay in Memphis, Stevenson said.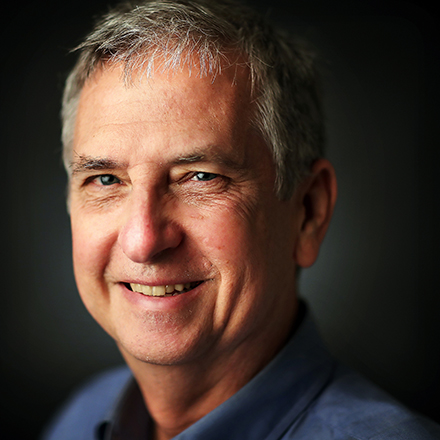 Tom Bailey
Tom Bailey covers business news for The Daily Memphian. A Tupelo, Mississippi, native, he graduated from Mississippi State University. He's worked in journalism for 40 years and has lived in Midtown for 36 years.
---