Health care systems do not want to be the next 'taxi companies' of the world
Executives of the largest hospital systems in the Mid-South know a disrupting change is coming to the health care industry, and they are not ready.   
Just as Elon Musk changed the automotive industry with his electric-powered Tesla cars, there's another entrepreneur out there who is going to change the way health care is delivered across the country, said Dr. Reginald Coopwood, president and CEO of Regional One Health.
"As it relates to Regional One and our health care system as a whole, we're not ready for a real disruptor," he said. "We're running these gas engines at 20 miles a gallon. We're doing OK, but there's a 20-year-old kid out there who will develop the future model of health care and we're not ready for it."  
Coopwood's thoughts on how health care will look in the Mid-South 10 to 50 years from now were part of a panel discussion at the Common Table Health Alliance's 10th annual board meeting and awards luncheon Tuesday at the FedEx Event Center at Shelby Farms Park.   
Coming from a background in higher education, where massive online open courses and nontraditional college students are disrupting the industry, Rev. Albert Mosley expected to find a similar phenomenon in health care when he became senior vice president and chief mission integration officer of Methodist Le Bonheur Healthcare last year.
"I assumed this disruption was already happening to health care until I began working in it," he said.
Mosley cautioned the gathered crowd of health care and community leaders committed to improving health equity and outcomes in the Mid-South that they need to remain true to their core business, but be aware of where the future lies.
"There will be a day where we are inserting man-made organs into the body," Mosley said, referencing an article he read in The Economist about medical colleges across the nation printing 3-D representations of body parts that organ transplant recipients previously had to receive from cadavers.
Another innovation coming down the pike is designer babies in which genetic engineering through the direct manipulation of DNA is used to remove genes associated with disease.
"My concern is you widen that gap between the haves and have-nots. There are folks who will have access to that and those who will not," Mosley said. "We'll have to embrace some of that, but also stay true to our core business … We don't want to the be the Blockbusters of the world or the taxi companies."
Jason Little, president and CEO of Baptist Memorial Health Care Corp., says health systems will likely retract to being just hospitals, with core functions like emergency departments and intensive care units.
"The really forward-looking health systems have not included all that other stuff people are trying to siphon off," he said.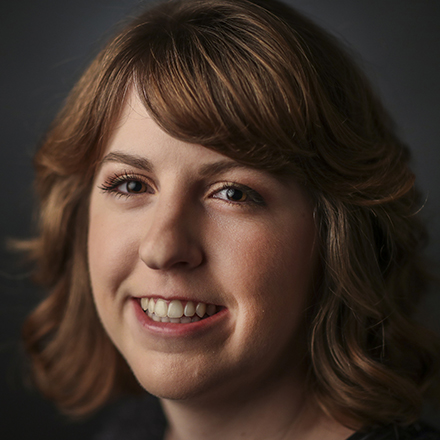 Michelle Corbet
Michelle Corbet covers business for The Daily Memphian. Prior to, she was a reporter at the Memphis Business Journal. A native Memphian and University of Memphis graduate, Michelle covered business in Conway, Arkansas after college. Michelle got her start covering business as an intern at The Commercial Appeal.
---