Health department, Memphis hospital systems collaborate on community health assessment
For the first time, the Shelby County Health Department is partnering with the Memphis metropolitan statistical area's three largest health care systems and St. Jude Children's Research Hospital to conduct a collective community health needs assessment.  
The Shelby County Community Health Needs Assessment (CHNA) collaboration consists of the health department, Baptist Memorial Health Care, Methodist Le Bonheur Healthcare, Regional One Health and St. Jude.
Historically, the hospital systems conducted separate assessments.
"The sad thing about not having done this prior, we would each hire a consultant, and since we are all taking care of the same population, we all ended up with hypertension, diabetes, cancer …," said Dr. Reginald Coopwood, president and CEO of Regional One Health.
"Instead of spending that money, let's figure out our community's top needs. I can't think of a better way we have come together to address that."  
Members of the community are now being surveyed about what they think are the greatest health needs in the Memphis area.  
The survey, offered in English, Spanish and Arabic, takes 20-25 minutes to complete and individual responses will remain completely anonymous.
Results will be compiled and shared with members of the CHNA collaboration in the late fall.
"Then, we'll each develop individual strategies about how we will address those concerns," said Rev. Albert Mosley, senior vice president and chief mission integration officer of Methodist Le Bonheur Healthcare.     
The goal of the collaboration is to coordinate communitywide health improvement efforts through a comprehensive, inclusive picture of health needs in Shelby County.
Initiatives such as Common Table Health Alliance's high blood pressure collaborative, in which every physician checks a patient's blood pressure regardless of specialty, has created momentum for the collective assessment.
"The collaborative spirit is there," said Jason Little, president and CEO of Baptist Memorial Health Care Corp.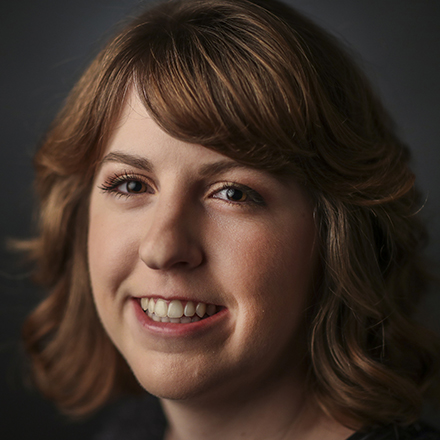 Michelle Corbet
Michelle Corbet covers business for The Daily Memphian. Prior to, she was a reporter at the Memphis Business Journal. A native Memphian and University of Memphis graduate, Michelle covered business in Conway, Arkansas after college. Michelle got her start covering business as an intern at The Commercial Appeal.
---