Pigs may fly (only in Memphis), but BBQ sauces can't clear airport security
Memphis International Airport wants barbecue-loving visitors to get home with their savory souvenirs intact.
The airport, in cooperation with the Transportation Security Administration, has posted new signs covering do's and don'ts of traveling with barbecue sauces, seasonings and rubs.
As the city prepared for the Memphis in May World Championship Barbecue Cooking Contest, which runs through Saturday, the airport and TSA geared up for larger crowds and an increase in sauce detection by security screeners.
"We put the signs up this week," said airport spokesman Glen Thomas, who's on a team that's barbecuing in Tom Lee Park by the Mississippi River this week. "TSA says they see an increase in carry-ons during May, and sauce is a common item."
Sauces are prohibited from carry-on baggage under the TSA's 3.4-ounce limit on liquids, TSA spokesman Mark Howell said.
Barbecue sauce ranks up there with Elvis snow globes among items commonly surrendered at security by people flying out of Memphis, according to TSA.
It's perfectly fine to put barbecue sauce in checked baggage, Howell said, and the airport's new signs also encourage visitors to stow dried seasonings and rubs in checked bags.
"Spices, seasonings and salts, those are allowed" in carry-ons, Howell said. "Those aren't restricted. But putting them in your checked bag, that will speed things up at the checkpoint. Those items will sometimes make us have to do a bag search," Howell said.
The @memphisinmay #WCBCC19 starts today! When traveling home after the festivities, you can avoid a "sticky situation" by arriving to @flymemphis two hours before departure time and packing your BBQ sauces and seasonings in your checked bag. pic.twitter.com/caN8M1l5W1

— Mark Howell (@TSAMedia_MarkH) May 15, 2019
Howell said travelers may avoid a bag search by removing dried items from carry-ons before bags are scanned.
As for snow globes, a good rule of thumb is smaller than a tennis ball contains 3.4 ounces or less of liquid, and is therefore permissible to carry on, Howell said. Larger than a tennis ball will be caught by screeners.
When items such as sauce or snow globes are flagged, travelers are given the option of not surrendering them and putting them in checked bags.
"We always give them the option to go put them in a checked bag, but the airlines usually close out (bag check) 45 minutes before the flight," Howell said.
For travelers who are separated from their sauces going through security, there is one last hope: Picking up a bottle of sauce at a shop inside the secure area, such as longtime airport concessionaire Jim Neely's Interstate Barbecue near Gate C7.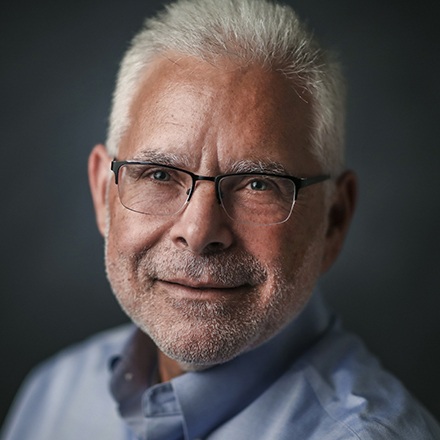 Wayne Risher
Business news reporter, 42-year veteran of print journalism, 34-year resident of Memphis, University of Georgia alumnus and proud father and spouse of University of Memphis graduates.
---