New enterprise could awaken local food economy
A new organization with substantial funding on Tuesday unveiled a comprehensive "social enterprise" to strengthen the locally sourced food economy in Memphis.
The 275 Food Project has been working quietly for months to build infrastructure for increasing the supply and demand for locally sourced food, and improving access, especially for young people of color, to culinary jobs.
The organization also identified progress it already has made on six initiatives to:
Aggregate and distribute local, fresh food; establish its first retail partnership; open a wholesale market for local food on Mud Island; create a mentoring program for emerging chefs and food professionals of color; open a new restaurant in Soulsville where new chefs will be nurtured; and establish a mentorship program to support women in becoming chefs and owners of food businesses.
Memphis residents and tourists spend about $364 million annually at groceries, restaurants and places like hospitals, colleges and schools, said Dr. Heather Jamerson, co-founder of 275 Food Project.
"Only about 1% of that money spent stays local," she said, adding that the portion is much lower than many of Memphis' peer cities.
The other 99% of the food spending in Memphis "lands in the pockets of food providers and distributors from as far away as California or Mexico. Our goal at 275 Food Project is to grow that 1% to 20%."
The new nonprofit will be different than other organizations and businesses in the food-systems industry because it is "catalyzing change at every level of the food economy: Increasing supply, demand, access and food quality at the same time," said Diane Terrell, co-founder with Jamerson.
"We set some very aggressive deadlines for ourselves these last few months so that we would be able to launch with a full portfolio of work that will immediately help to advance our mission," Terrell said.
Jamerson and Terrell last summer left their positions with philanthropic foundations to co-found 275 Food Project. Jamerson had been strategy officer at Pyramid Peak Foundation and Terrell was executive director at the Memphis Grizzlies Foundation.
The "275" refers to the 275-mile radius around Memphis, the boundary for the sources of fresh vegetables, fruits, beef, pork, dairy and other food products that will flow into Memphis via a fleet of trucks, a new warehouse and other logistics infrastructure.
Headquarters for the organization is Mud Island River Park's Harbor Landing, the former restaurant and event venue. The nonprofit is leasing the space overlooking the harbor marina from the Memphis River Parks Partnership.
The 275 Food Project already has renovated Harbor Landing and built a new warehouse where trucked-in food will be stored and sold wholesale to local restaurants, groceries and other customers.
Jamerson and Terrell declined to reveal from where much of the funding for 275 Food Project comes, indicating the private funders wanted to remain anonymous. However, $200,000 in support comes from the city of Memphis and Memphis Grizzlies Foundation, Terrell said.
She and Jamerson described 275 Food Project as being built on three pillars: Sourcing local food; ensuring logistics exist to move the food to restaurants, groceries and other users across the city; and providing residents of underserved neighborhoods access to both local food and living-wages jobs in the local-food economy.
Over the next several weeks, 275 Food Project will:
Support the May 30 relaunch of 409 South Main Food Hall, being rebranded as "Puck Food Hall." The number of food vendors there will grow from the six now to 10. The incubator for restaurants has committed to using local, seasonal ingredients in all its vendor contracts.
Leverage the local food aggregation and distribution network it created in a partnership with Little Rock-based New South Produce Cooperative. The 275 Food Project awarded the farmers' cooperative a $400,000 grant to expand its operations into Memphis. New South will open the first, for-profit, farmer-owned food hub in Memphis at 275 Food Project's headquarters at Harbor Landing.
Open in June the "275 Food @ Harbor Landing." The Harbor Landing space will house a "responsive" – meaning food is moved to the end user while still fresh – wholesale market for chefs, retailers and institutions, cold and dry storage for farmers and food producers, and a commercial kitchen and events venue where food pop-ups can be hosted.
Start in July "The Ground Up Initiative" led by chefs Dave and Amanda Krog. They will collaborate with 275 Food Project to identify and mentor emerging chefs and food professionals of color and set them on a path to owning their own business.
Open the Soulsville Container Restaurant in August. The restaurant on the corner of College and Walker will promote farm-to-fork cuisine and make it affordable. The restaurant also will house the Ground Up Initiative.
And establish by August the Women's Chef Initiative, presented by Chef Kelly English. He and 275 Food Project will launch a six-month mentorship program to support women in advancing their careers as chefs and owning their own business.
For more information about 275 Food Project, visit 275foodproject.org.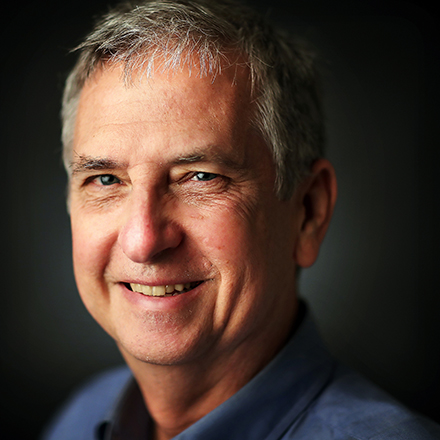 Tom Bailey
Tom Bailey covers business news for The Daily Memphian. A Tupelo, Mississippi, native, he graduated from Mississippi State University. He's worked in journalism for 40 years and has lived in Midtown for 36 years.
---