Changes coming to Poplar Plaza, Memphis' first shopping center
Five significant changes are taking place at Poplar Plaza, which has a history of trying new things. Poplar Plaza was the first shopping center in the city – and arguably in the nation – designed to accommodate customers who arrive by auto.
Now the 350,000-square-foot retail center is about to mix things up again:
The 67-year-old Poplar Plaza is marketing some of its most high-profile space – at the busy corner of Poplar and Highland – for second-floor retail. Such upper-floor shopping – in this case, above the ground floor where Spin Street Music closed earlier this year – is more commonly seen in cities like New York or Chicago.
 The center is also promoting itself now for a mix of uses, including office or possibly even residential tenants. 
Owner Finard Properties is carrying out a $400,000 experiment, renovating the façade of one Poplar Plaza building before updating the rest of the property.
Anchored by such national businesses as Kroger, Petco, Party City and Old Navy, Poplar Plaza is making a marketing push to recruit local restaurants and retailers into the mix. 
And to help carry out many of the new approaches, Poplar Plaza has recently hired a new leasing agent, CBRE.
Poplar Plaza fronts an entire block of Poplar, from Prescott to Highland, and stretches north to the back of houses along Walnut Grove Road.
Occupancy rate
The occupancy rate is 88.5 percent, with the most noticeable vacancy being the 15,000 square feet that Spin Street Music vacated earlier this year at the corner of Poplar and Highland. The next biggest vacancy is the 7,000 square feet where Tuesday Morning once operated on the center's east side.
Occupancy has been cyclical, said Steve Brommer, the CBRE broker who is marketing the property for lease.
"There have been times in the mid-1990s when it was low, and it was high again," Brommer said. "With Spin Street and Tuesday Morning leaving at the same time, it's taken a bit of a dip.''
Brommer has a long history with Poplar Plaza. He once worked for landlord Finard Properties and also had the Poplar Plaza account when he worked for another real estate firm in the mid-1990s.
Interest in the former Spin Street space is strong, he said.
"We've just had the assignment for a couple of months,'' Brommer said. "We want to thoughtfully lease it. We want to evaluate different options.''
Busy intersection
The intersection of Poplar and Highland carries so much traffic that it's a common spot for both political campaigners and protesters to promote their messages to passersby with volunteers and signs.
"It's about as high profile as it gets, in my opinion,'' Brommer said.
The types of users for the ground-floor, old Spin Street space could range from stores to restaurants to brew pubs, he said.
Poplar Plaza's entire corner building encompasses more than a 40,000-square-foot footprint, including Party City on the southwest corner. The 40,000-plus square-foot second floor is unused space.
2nd-floor prospects
For upstairs, "retail is still a bit of an uphill battle,'' Brommer said. "I do think though, with the visibility of our 15,000 square feet on the ground floor, that might be a game-changer. We might be able to get a retailer leased over the Spin Street space.
"Also, we're looking at mixed-use with a consultant,'' he said, adding that the mix could include residential and office tenants.
A new look
One of the Poplar Plaza buildings facing Highland, immediately north of the old Spin Street space, is undergoing a different kind of change. Finard Properties is testing a new façade for the building that houses Mister Hats and the UPS Store.
"It's a bit of a test case,'' Brommer said. "You could say it's a $400,000 experiment. We're looking at redoing the rest of the center as we go. But we don't want to jump in and not have something that's a real hit.''
The new façade design combines a retro and contemporary look. The renovation is just for aesthetics.
"It gives (the building's front) a bit more prominence,'' Brommer said. "Raising up parts of the façade there to make it stand out a bit better.''
Local stores, restaurants
Among its 35 or so tenants, Poplar Plaza houses a number of chain businesses like the relatively new, 85,000-square-foot Kroger, Old Navy, Petco, Another Broken Egg Café, Paul Mitchell: The School and Party City. Now Finard wants to draw more local retailers and restaurants.
"We've got a lot of anchor-tenant nationals,'' Brommer said. "What we think we're lacking is some local flavor. Local restaurants and retailers that weren't necessarily around 20 years ago. We just want to put them in the tenant mix; we think that might help.''
Local restaurants and stores can be so heavily visited that they help draw traffic for the entire center.
The Overton Square entertainment district is a strong example of a commercial center embracing local businesses, Brommer said. "Memphians embrace the Square.''
Finard Properties has owned Poplar Plaza since 1985, when Dillard's was the anchor.
In 2012, Finard accommodated Kroger's expansion plans – almost doubling the grocer's space with a new building – by moving nine tenants and demolishing several buildings.
"Having been a part of the Memphis retail scene since the 1980s, we're committed to the city and are excited to bring the team back together,'' Nicole Gibson, Finard's manger director, said in a prepared statement. "Steve knows the property well and we're looking forward to furthering an innovative approach to the retail experience.''
Poplar Plaza was founded on innovation.
Designed for cars
The Daily Memphian asked Josh Whitehead, planning director for Memphis and Shelby County, if Poplar Plaza was the city's first shopping center designed to accommodate customers arriving by auto.
Among Whitehead's hobbies is researching and writing for his blog, Crème de Memph. It focuses on the design and history of Memphis.
"I would go one step further,'' Whitehead responded by email. "It was the first shopping center in the country designed for the auto.''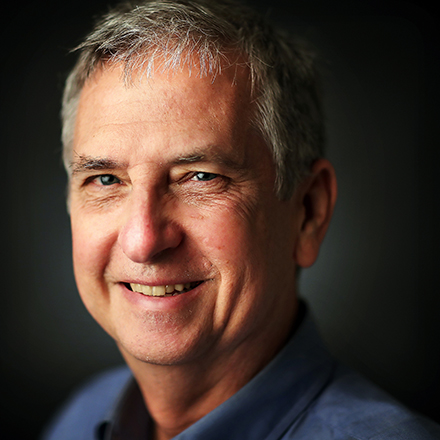 Tom Bailey
Tom Bailey covers business news for The Daily Memphian. A Tupelo, Mississippi, native, he graduated from Mississippi State University. He's worked in journalism for 40 years and has lived in Midtown for 36 years.
---