Renovation underway for colorful Dermon Building
Interior demolition has started inside the historic Dermon Building.
But the owners of 46 N. B.B. King Blvd. are not yet revealing their plans for the vacant structure considered to be important architecture because of its colorful exterior.
The 10-story building's dark-brown brick is set off by glazed terra cotta trim of yellow, green and white.
"We have nothing to say right now,'' said a man who answered the phone listed for owner Amit Patel. His Dermon Capital Group bought the 93-year-old building in January 2016 for $1.5 million.
At the time, Patel's real estate agent, Chris Garland, told The Daily News that the Dermon would be gutted and turned into a hotel. By this August, however, Garland was not so sure. He said he had heard that apartments were being considered as well.
In late August, construction workers could be seen demolishing interior walls with sledgehammers. Metal file cabinets and office chairs lined the back of the building. Workers filled a Dumpster with construction debris.
The building anchors the northeast corner of B.B. King and Court Avenue. Public records show Dermon Capital Group also owns the parking lots behind the building that total five parcels and more than three-quarters of an acre.
The Dermon Building is one of 46 Downtown properties on the National Register of Historic Places. It was nominated in 1984.
Two factors make the building important, the nomination form states: Among Downtown buildings, the Dermon ranks second only to the Kress Building (7 N. Main) for its bold exterior colors; and the man who built it – Dave Dermon (1883-1963) – was a prominent real estate developer between World War I and the Great Depression.
The nomination document credits the Russian immigrant as a key developer of Memphis' Auto Row, the stretch of Union Avenue between Downtown and the Medical Center where auto dealerships, tire companies, repair shops and related businesses flourished between 1915 and the early 1960s.
The Dermon Building had retained a "high degree'' of its architectural integrity by 1984. And even now, the colorful terra cotta "rope strands,'' rosettes, yellow window sills, foliated borders, tympanum – ornate half-circle wall surfaces – medallions and gargoyles appear to be in good condition.
Architects Charles O. Pheil (1871-1952) and George Awsumb (1880-1959) designed the building. They also designed Humes and Southside high schools and Idlewild Presbyterian Church, the nomination letter states.
The Dermon was their most colorful building, according to the document. Except for the elaborate Kress Building, any terra cotta used on Downtown buildings was "almost exclusively'' white, the nomination letter states.
The Dermon Building is "significant as a rare, bold use of multi-colored terra cotta in Memphis,'' the document states.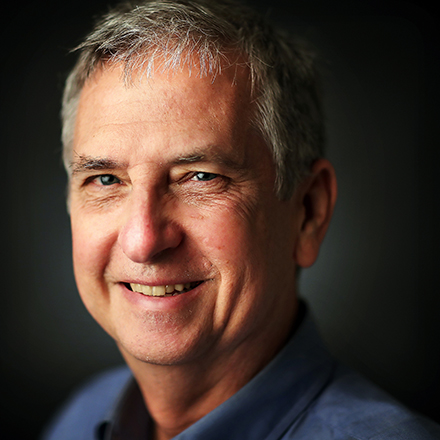 Tom Bailey
Tom Bailey covers business news for The Daily Memphian. A Tupelo, Mississippi, native, he graduated from Mississippi State University. He's worked in journalism for 40 years and has lived in Midtown for 36 years.
---