Perry: Growers, environment will benefit from regenerative farming
As David Perry, CEO of Boston-based agritech startup Indigo Ag, gave his final rallying cry Wednesday to combat climate change through farming, a large group of conference attendees made their exit from The Peabody hotel.
They weren't climate change skeptics. They just had to get back to work.
The group included some of what will eventually be 700 Indigo Ag employees working in their Downtown Memphis headquarters to revolutionize farming.
"There's a better way to do this for the benefit of farmers, for the benefit of consumers, and for the benefit of the environment," Perry said during the launch of a new initiative that will use agriculture's unlocked potential to address global climate change.
In grade school, students learn how plants take water, sunlight and carbon dioxide and turn it into plant fuel through a process known as photosynthesis. Indigo Ag says that same basic science can help solve a global problem.
Indigo Ag is challenging the agriculture industry to reach the goal of sequestering one trillion tons, or one terraton, of carbon dioxide (CO2) from the Earth's atmosphere through a multi-pronged approach called the Terraton Initiative.
The initiative was revealed Wednesday during the inaugural Beneficial Agriculture Conference June 11-12 at The Peabody.
"Climate change can be polarizing," Perry said later, "but the idea of paying farmers to sequester carbon in their soil should not be." 
For those who have concerns about greenhouse gases having negative effects on the planet, the Terraton Initiative offers a potential solution. For those who do not believe in climate change, the initiative still offers a solution to the struggling economies of farmers and the middle class, Perry says.
"It might be the bridge that gets both sides talking to each other because it's really compelling for both sides," Perry said.
Agriculture is the second largest source of greenhouse gas emissions in the U.S., according to the U.S. Environmental Protection Agency (EPA), representing 8% from livestock, agricultural soils and rice production.
The largest source of greenhouse gas emissions in the U.S. — 84% — is from people burning fossil fuels for electricity, heat and transportation, according to the EPA.
The 3.6 billion acres of farmland across the globe have the potential to absorb CO2 from the air and put it back into the soil through the natural process of photosynthesis.   
"Since the Industrial Revolution, there's been an increase of 1 trillion tons of CO2 in the atmosphere. The potential of soil is on the same scale as the challenge we're facing," said Edward Smith, vice president and head of carbon credits at Indigo Ag.
---
"Climate change can be polarizing, but the idea of paying farmers to sequester carbon in their soil should not be." 
David Perry, Indigo Ag CEO
---
In conjunction with the Terraton Initiative, Indigo Ag is launching Indigo Carbon, a marketplace for carbon credits, which will serve as an incentive to get farmers to adopt farming practices that reduce atmospheric carbon and improve soil quality, all while helping farmers earn a little extra cash.
A carbon credit is the umbrella term for any certificate or permit that allows the holder, such as a manufacturing company, to emit the equivalent of one ton of CO2 or other greenhouse gas into the atmosphere.
Most carbon credits are bought to negate CO2 emissions such as a technology company's use of power grids; or a preventative measure, such as a fossil fuel plant capturing CO2 from smoke stack exhausts and depositing it into subterranean caves.
Indigo Ag wants to take the program a step further, rewarding farmers who take existing CO2 out of the atmosphere through regenerative farming.
The difference between traditional farming and regenerative farming comes down to practices.
"Tilling is a conventional practice that can leave soil degraded," Smith said. "A lot of folks till their fields because it's great at killing weeds, but that's because it's also great at killing everything in your soil."
The regenerative practice of no-till farming, on the other hand, leaves living roots in the soil year-round, creating a nutrient-rich environment for the next growing season, he said.
No-till farming also improves water retention, which can be the difference between soil and dirt.
"Dirt can often be pale brown and compacted, whereas soil kind of looks like chocolate cake," Smith said. "It's spongy, moist and there's activity such as earth worms, insects and things too small for the eye to see. Soil is vibrant. It's alive and can more easily give birth to things like crops."   
There is a bit of a cash hurdle to switch from traditional farming to regenerative farming, an estimate in the tens of thousands, depending on the farm.
The expense comes from buying cover crop seeds and a few pieces of equipment farms don't already have, such as a no-till drill, which enables farmers to plant without having to plow.
Tennessee Farm Bureau Federation averages the value of farm equipment in Tennessee to be close to $80,500 already.  
"It's a real investment, but not a huge one," Perry said. "Depending on the farm sometimes all those costs get offset by the fact that they are spending less money on fertilizer and chemicals."
Some farmers will be able to offset the investment in year one, while it will take two to three years for others to be cash-flow positive.
Historically, the process of proving that a farm's regenerative practices have led to a decrease in CO2 has been so onerous, farmers did not take advantage of it.
Indigo Carbon is a way to connect farmers with consultants who can complete the necessary paperwork, such as setting a baseline and collecting data.
"The agronomists will advise growers on regenerative practices, collect data and run the algorithm on the back side that then verifies the carbon credits," Smith said.        
Since someone who needs to negate CO2 emissions will be the one buying the credit, that money goes directly back to the farmer.
---
"It's a win-win all around. It's good for the planet, those buying the credits, those receiving funding from the credits and rural communities." 
Edward Smith, VP and head of carbon credits at Indigo Ag

---
Each credit representing one ton of CO2 is worth about $15 to $20. If farmers adopt the full suite of regenerative practices, they can absorb two to three tons of CO2 per acre, Smith said.
True for the launch of any new product or service, all customers are not the same. There are the early adopters — people who like new technologies — and the laggards, who Perry said in the case of farmers, will probably literally die before they do anything differently.
Indigo Ag's strategy is to go after the early adopters first, then start a conversation with reluctant farmers about profitability.
"Farmers aren't making any money right now," Perry said. "So, they're probably more willing to try the new stuff than if times were good." 
The average production expenses per Tennessee farm are about $46,650, while the average net cash income of the operations is a fraction of that, about $10,230 per farm, according to data from the latest U.S. Census in 2012.  
"An extra $30 to $60 per acre per year is massively impactful for growers today," Smith said. "That's a significant increase in profit per acre."
In addition to the carbon credit market, the Tarraton Initiative is a multi-pronged approach, including a long-scale longitudinal experiment on soil carbon, challenging innovators to develop the technology needed to more rapidly increase carbon in soil, and a Carbon Cup, similar to a yield competition, to see which farmers can put the most carbon back into the soil each year.
"It's a win-win all around," Smith said. "It's good for the planet, those buying the credits, those receiving funding from the credits and rural communities."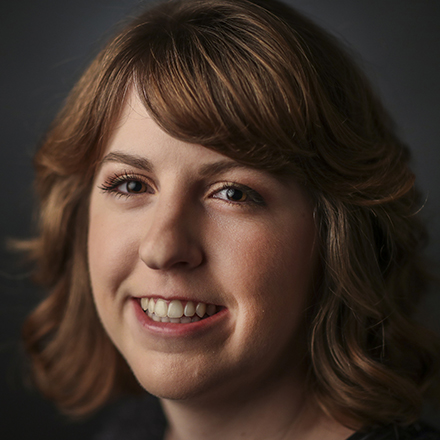 Michelle Corbet
Michelle Corbet covers business for The Daily Memphian. Prior to, she was a reporter at the Memphis Business Journal. A native Memphian and University of Memphis graduate, Michelle covered business in Conway, Arkansas after college. Michelle got her start covering business as an intern at The Commercial Appeal.
---