Incentives requested for McEwen's expansion, new South Main dog park
The owners of McEwen's restaurant are planning to restore the partially vacant building that houses their restaurant with a $1.8 million expansion and renovation, according to documents released by the Downtown Memphis Commission.
McEwen's partners John and Adrienne Littlefield and Bert and Shantih Smythe are planning to transform the four attached historic buildings at 118-124 Monroe Ave. into "124 Newsroom."
The ground-floor restaurant will be renovated to include a new kitchen and an additional dining room space in the westernmost bay.
The upper floors will be renovated into six rental apartments – three studios, one one-bedroom unit and two two-bedroom units.
The underutilized building will be brought up to code with new building systems including mechanical, electrical, plumbing, sprinklers and an elevator.
The historic façade will be restored with new windows and storefronts.
---
Christin Yates: McEwen's on Monroe planning expansion, renovation
---
To help with the cost of renovation, the partners are requesting a $200,000 development loan and $80,000 exterior improvement grant from the DMC's Center City Development Corp. (CCDC) board.  
DMC staff is recommending approval of the incentives for the project because it will put the buildings back into productive use, increase commercial and residential density and help a long-term Downtown stakeholder purchase their building, expand their business and double down on their investment in and commitment to Downtown Memphis.
Construction is scheduled to begin in July with an anticipated completion in December.
At its board meeting Wednesday, June 19, the CCDC will also consider spending $82,615 of its budget on placemaking improvements at the corner of G.E. Patterson and South Front Street, including a dog park.    
The dog park would be a three-year temporary activation, in which the DMC would convert the lot surrounded by a chain-link fence into a neighborhood dog park with a leash transition area, lighting, benches, trash cans and a ground surface material.
The DMC is also proposing some improvements to the one-story structure on the northeast corner of G.E. Patterson and South Front commonly known as The Warehouse.
According to DMC documents, the building is a private residence that periodically hosts special events and fundraisers.
DMC staff wants to replace the existing chain-link fence and barbed wire with a 6- to 8-foot wrought iron fence along the edge of the sidewalk and repair and artistically paint a deteriorated wood structure on the property that was once a Pure Oil gas station.  
The project is being proposed because of the significant private investment occurring on the lots surrounding this South Main intersection, including Malco's new Powerhouse cinema, the Central Station Hotel and a new three-story, mixed-use building planned for the former Blue Monkey site.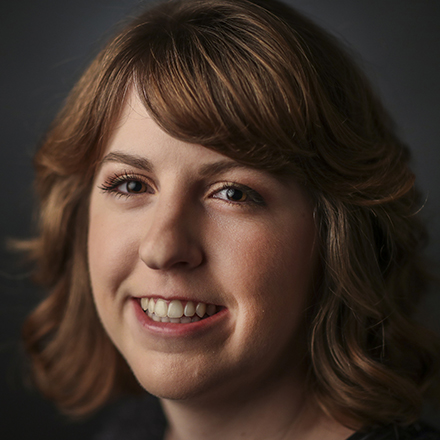 Michelle Corbet
Michelle Corbet covers business for The Daily Memphian. Prior to, she was a reporter at the Memphis Business Journal. A native Memphian and University of Memphis graduate, Michelle covered business in Conway, Arkansas after college. Michelle got her start covering business as an intern at The Commercial Appeal.
---