Order would bar Carrier from using Memphis inventor's product testing system
Carrier Corp. will be barred from using a quality testing system created by a Memphis software engineer on its assembly lines, a federal judge says.
U.S. District Judge Jon P. McCalla issued a permanent injunction Tuesday ordering Carrier to stop using software and a database that a jury this summer deemed to be trade secrets of Stephen Olita's company ECIMOS.
McCalla said the order would take effect once Carrier has developed and implemented a replacement system under supervision of a special master with expertise in managing software development.
The case was the subject this summer of a nearly three-week trial that ended with a Memphis jury awarding $7.5 million to ECIMOS. The trial featured testimony from a number of software engineers and developers.
Carrier officials said after the July 6 jury verdict that they intended to appeal. The deadline to appeal will come after a final order is entered.
Carrier spokeswoman Ashley Barrie said Wednesday, "We have received the court's ruling and will comply with the order while reserving our legal rights. Our manufacturing operations will not be adversely impacted. We will continue to manufacture quality products for our customers."
It's the culmination of a long-running dispute between Carrier and Olita, who worked in quality control for Carrier in 1976-77 and started ECIMOS in 1984. The electrical engineer developed a software system that automated quality testing at a number of air conditioning plants around the country, including Rheem and Johnson Controls.
Carrier used the system on production lines for nearly 20 years under various agreements with ECIMOS.
The Collierville Carrier plant is one of multiple plants where Farmington, Connecticut-based Carrier used the software and database to test products before they leave the assembly line.
 In 2014, Carrier hired another company to develop an alternate software program. Olita said it was a move to avoid paying licensing fees to ECIMOS.
Olita contended the other company reverse-engineered his system, using proprietary information supplied by Carrier. He sued Carrier in Shelby County Chancery Court in 2015, and the case was later removed to federal court.
The jury verdict assessed damages based on Carrier's past infringement on ECIMOS' intellectual property rights, but the injunction is an attempt to deal with ongoing infringement, said attorney Ralph Gibson. Gibson and his partner Neal Perryman, whose case experience includes music copyright infringement, represented Olita.
Carrier has maintained it's capable of creating a new software system from scratch to replace Olita's product.
The injunction spells out a process for the court to name a special master to oversee selection and hiring of a third-party software developer, and to ensure that no protected information is shared with the new developer.
Gibson said Carrier could opt to settle the case by agreeing to compensate ECIMOS fairly for ongoing use of the system, but he's not aware of any attempt to settle.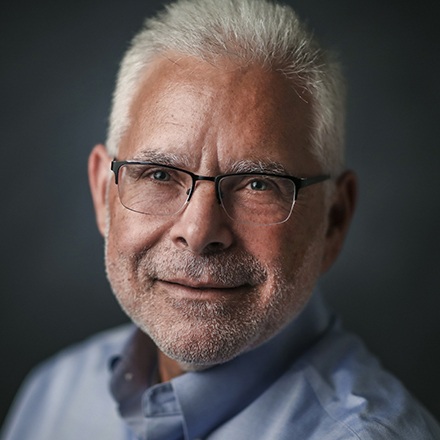 Wayne Risher
Business news reporter, 42-year veteran of print journalism, 34-year resident of Memphis, University of Georgia alumnus and proud father and spouse of University of Memphis graduates.
---