Graceland sues city in federal court over zoning delay
Graceland has sued the city of Memphis again, this time in federal court, over an indefinite delay of a zoning change allowing Elvis Presley Enterprises to expand the Whitehaven tourist magnet.
The operator of Elvis Presley's home and related attractions sued the city in U.S. District Court on Tuesday, Oct. 16, alleging the delay was retaliation for its Chancery Court lawsuit against the city and Memphis Grizzlies ownership.
Graceland claims its constitutional rights were violated when city officials asked for the rezoning to be tabled pending resolution of the Chancery lawsuit. That case seeks to resolve whether a FedExForum non-compete clause prevents public incentives from going to one of Graceland's planned improvements, a 6,200-seat performance venue.
City chief legal officer Bruce McMullen said the federal lawsuit appears to be a rehash of Graceland's previous claims.  "It is hard to see how the lawsuit is legally sound," he said in a statement. "Unfortunately, once again it appears EPE is using lawsuits as part of their business strategy."
The federal lawsuit seeks unspecified damages based on losses Graceland could suffer from the regulatory delay. Elvis Presley Enterprises (EPE) had planned to have key parts of the expansion completed by next summer, so it could host a Muhammad Ali exhibit in the new exhibit hall.
EPE submitted an application in August for a new planned development covering several improvements to the campus: a new hangar to house Presley's airplanes, relocating and updating an RV park, and expanding The Guest House at Graceland and adding cabins.
The case had been scheduled for action by the Land Use Control Board on Oct. 11, but EPE said it was notified a week earlier by planning director/administrator Josh Whitehead that the application was indefinitely delayed.
Whitehead said in an email to EPE's lawyer that the city attorney requested the case be deferred until the Chancery litigation is resolved, and the planning division's lawyer agreed.
"As a result of the OPD (Office of Planning and Development) succumbing to The City's undue and unlawful influence, EPE unlawfully is being prohibited from engaging in any further development activity on The Graceland Campus," the federal lawsuit stated.
EPE has been pleading its case against the FedExForum non-compete language since last fall, when it initially sued the city and others in Chancery Court.
In June, it filed a complaint for declaratory judgment against the city, Memphis Basketball and Shelby County. The discovery process is underway in Chancery Court.
A news release from EPE said, "The Memphis City Administration took this action in retaliation for Elvis Presley Enterprises exercising its constitutional right to file a declaratory judgment action so that the Shelby County Chancery Court can determine whether the use of Tourism Development Zone (TDZ) and TIF (tax increment financing) revenue to finance the proposed 6,200 seat arena on the Graceland Campus violates the FedExForum Arena Use and Operating Agreement."
McMullen's statement also said:
"The lawsuit EPE filed in federal court is largely a rehash of allegations made in the state court suit, in which the City's motion to dismiss is pending.   EDGE's approval of EPE's expansion using taxpayer money is premised on EPE obtaining a favorable ruling from the Court that this does not breach the agreement between the City and County and Memphis Hoops.    Despite the fact that the Court has not yet ruled, EPE continues to try and obtain approval for its plans. 
"The new allegations appear to claim that the City should not be allowed to communicate with the Memphis and Shelby County office of Planning Development (OPD) about the state court lawsuit and EDGE's ruling  even though EPE knows that OPD is a joint division of the City and County.  Apparently EPE did not want OPD to know about these facts."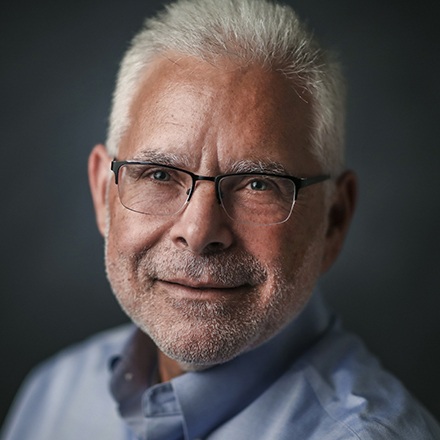 Wayne Risher
Business news reporter, 42-year veteran of print journalism, 34-year resident of Memphis, University of Georgia alumnus and proud father and spouse of University of Memphis graduates.
---