Economic development overhaul proposal takes shape
Includes greater role for Chamber, calls for broader strategy
A group working on changes to the local approach to economic development is recommending a larger role for the Greater Memphis Chamber.
The ad hoc committee appointed by Memphis City Council chairman Berlin Boyd agreed on 11 general recommendations Monday, Oct. 29, and will meet again next week to settle on exact language and other details.
Under the terms of a 2014 memorandum of understanding, the Chamber is responsible for the economic development marketing of the city. EDGE – the Economic Development Growth Engine of Memphis and Shelby County – is the agency that then takes those economic development prospects through the formal process of incentives, per the MOU.
"I think the thought is that that role needs to be expanded in terms of support systems," said ad hoc committee attorney Clay Purdom, who is drafting the recommendations.
EDGE president and CEO Reid Dulberger said the 4-year-old memorandum never came with any metric to judge the performance of EDGE or the Chamber in their respective roles.
"Our sole purpose was to try to define the division of labor to make sure the two entities weren't stepping on each other's toes," Dulberger told the group Monday. "And from that standpoint, quite frankly, I think it's gone well."
But Dulberger also said in retrospect, the relationship still can be redefined to include a focus on results. He said there is no consensus on what economic development would like if the Chamber and EDGE were separated.
"It's not simply attraction, which is a small part of economic development. It's not simply incentives, which is only a piece of attraction. It is more at a fundamental level," Dulberger said. "What is it we are trying to grow and what will it take to do that? Are our education and training institutions aligned to support those industries? Is our tax and regulatory structure supportive of those industries? Do we have sites ready for those industries – be they office space or industrial space or something in between?"
While EDGE would still exist under the pending recommendations, the relationship between EDGE and the Chamber would change to a degree, Purdom said. That could include setting priorities for the kind of businesses and industries the city and county want to attract.
Elected and private-sector leaders have long talked about the need for pursuing economic development opportunities that fit the city's strengths. That's proven to be a challenge in a very competitive landscape where companies looking to build new plants and new headquarters initiate competition among cities and regions for new business.
"We figure out how to really set our agenda to help us," Purdom said. "I guess the thought is that the EDGE board would have final say, would have to approve any incentives, but also be able to work with the Chamber sales function to let them know exactly what they anticipate would be approved. I wouldn't say it (EDGE) was just a rubber stamp, but there needs to be more certainty when you go to a company and offer incentives."
Setting longer-range targets and goals and sticking to them also comes with some hard decisions.
"We also have outdated products right now that probably should come down," said Ted Townsend, chief economic development and government relations officer at the University of Memphis. "Class C warehouses is one example."
Townsend, in addition to being part of the ad hoc group, is a former deputy commissioner and chief operating officer of the Tennessee Department of Economic and Community Development.
Dulberger said Class C warehouses demonstrate the complexity of a longer-term strategy.
"One of the downsides to our real estate market where rents are as low as they are is it's very difficult for people who own outdated buildings to make the conscious remediation, demolition or prepping the site for development moves," he said.
The group also talked about the need to get environmental remediation done to make brownfield sites available for redevelopment and investments.
"It's very difficult on a large scale without public support," Dulberger said of brownfields sites like the old Firestone Tire & Rubber Co. site in North Memphis where the remediated site would be relatively cheap commercial real estate.
"The pay-off is in nonfinancial terms," Dulberger said. "Assuming that there were tracts of land, the public sector could buy or lease the site. There are myriad ways you could buy down the cost for the private sector."
Speaking specifically of the Firestone site, he said some kind of local government funding will be necessary along with negotiating deed restrictions that require the approval of Bridgestone, the company that bought Firestone.
"It has a bit of complexity but it is doable, absolutely," Dulberger told the group.
Memphis Mayor Jim Strickland has been floating a proposal for reconfiguring the local economic development strategy to local leaders, privately seeking their consensus. Strickland said on the WKNO/Channel 10 program "Behind the Headlines" more city government participation in workforce development is an element of his proposal.
The city group recommendations also call for a "MWBE concierge" that would work with companies at the outset to help them meet percentage goals for the use of minority and women-owned businesses that are currently an EDGE PILOT requirement.
Purdom said the position would probably be a part of city government.
Improving the percentage of minority business city government does in the way of contracts is a priority of Strickland's administration, which also encourages private business to improve its collective spend with minority-owned firms.
Boyd urged the group to consider remaining the tax abatements that EDGE is most known for – payment in lieu of taxes or PILOTs – to lessen public criticism.
"It would create a level of protection," he said. "It provides a level of cover for us elected officials."
The group is also recommending seeking a legal opinion from the Tennessee Attorney General's office through a state legislator on how long public bodies can keep confidential the names of companies seeking incentives.
A 2017 change to state law allows such a company to remain confidential until it goes to a body like EDGE for a vote on the tax incentives. Beyond that, the information must be disclosed to "adequately inform and fairly notify" the public.
A legal opinion would clarify the timing of the information's release.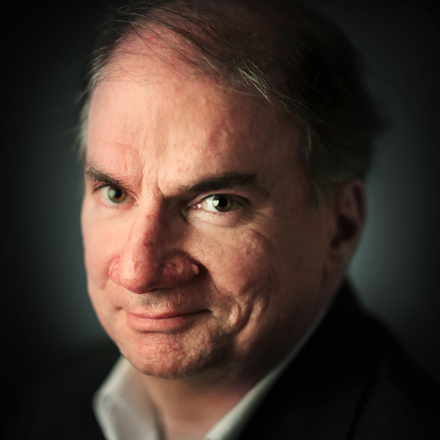 Bill Dries
Bill Dries covers city government and politics. He is a native Memphian and has been a reporter for more than 40 years.
---