Rising interest rates not deterring homebuyers, yet
Memphis financial and real estate professionals believe there's plenty of runway left before would-be homebuyers are turned off or shut out by climbing interest rates.
Despite two increases since January, rates remain low by historical standards and don't appear to threaten home sales. But it's the first rising rate environment for some buyers, and each step up in the interest rate takes a toll on what one can afford.
"You're approaching the point where it is going to have an impact, I think," said Jerry Laurain, chief investment adviser for First Horizon's FTB Advisors and president of Advisory Services. "I think 5 percent is the point that it has a psychological impact on people. If you say 4.75 percent, they don't mind."
Regions Financial West Tennessee mortgage division chief Dean Puryear added, "The American Dream is home ownership for many people. Of course, if your dream is to own a home, the cost of ownership is less now than it will be a year from now. If your goal is to own that home and you believe we're into an increasing rate market rather than a decreasing rate market, you may want to be in it sooner than later."
The average rate for U.S. 30-year fixed-rate mortgages rose to 4.6 percent Sept. 13 from 3.95 percent in January, according to Federal Reserve economic research. Zillow said the Tennessee average last week was 4.47 percent.
The lowest monthly average 30-year rate in the U.S. since 1971 was 3.35 percent in the fall of 2012, according to Federal Home Loan Mortgage Corp. data.
This year's rise reflects two increases in the Fed Funds rate by the policy-setting committee of the Federal Reserve System. The Fed Funds rate, which has stood at 2 percent since June, is what banks charge each other for overnight loans. The Fed previously indicated it would raise rates four times in 2018.
The National Association of Realtors forecast in August that the average U.S. 30-year fixed-rate mortgage would hit 5 percent by next spring.
The expectation that the Federal Reserve would raise rates four times this year has since been tempered by the economy's performance and recent remarks by Jerome Powell, President Trump's appointee as Fed board chairman.
David Waddell, president, chief executive officer and chief investment strategist at Waddell & Associates, said he believes the Fed will raise the rate at its next meeting later this month, but will then hold the line into 2019.
Absent signs that inflation is ramping up significantly, Waddell doesn't think the Fed will find it necessary to raise rates further and risk putting the country in a recession. "The Fed doesn't have to put us into recession to contain inflation because inflation isn't running away," he said.
Waddell said industrial expansion, sparked by $1 trillion in stimulus from last year's tax reform and higher federal spending, should keep the economy moving, even if there's drag from tariffs and a trade war.
While housing was key in the last cycle of expansion and recession, it's not the driving force in the current expansion, Waddell said.
"We are all framed by the last recession, so housing seems to be of interest now because it's what got us into the last economic advance and recession. The economy today has many horses and the lead horse is corporate and industrial expansion rather than housing," Waddell said.
Lauren Wiuff, president of the Memphis Area Association of Realtors, said slightly higher interest rates hadn't slowed sales of existing and new homes in greater Memphis.
The association reported sales are up 1 percent for existing homes and 18.3 percent for new homes year to date, for a combined 1.7 percent increase through Aug. 31. The Memphis numbers are in contrast to national numbers for the first half of 2018: a modest decline in existing home sales and single-digit growth in new home sales.
"Right now, I don't see rates affecting sales or home buyers," said Wiuff, a broker with Marx-Bensdorf. "I think last year when economists were forecasting rates were going to go up quite a bit, four times in 2018, I think people got a little excitable. I really haven't heard anyone freaking out about the rates."
Wiuff said she hasn't noticed home buyers being deterred in past times of significantly higher rates, but fluctuations can cause heartburn for buyers who are in the final stages of a home search.
"If someone's close to getting a home under contract, if lenders are even getting a whiff rates might be going up, they'll tell our clients, 'If you want to lock in at this rate, we need to get you under contract,'" Wiuff said. "It's got to be that person with the gun out ready to pull the trigger on buying a home."
Decision points for current buyers include finding the right home, during a time of limited supply and relatively higher prices, and the cost of money.
"All those things combined impact the buyer," said Dean Puryear, Regions senior mortgage production manager, West Tennessee. "I don't know that the interest rates are really the driver in the decision."
"Interest rate levels today are back at 2009, 2010 levels, so they're still low," Puryear said. "Today you've got people looking at rates depending on when you entered the financial market. If you came into the market in 2015, it's your first rising rate market."
The next round of increases could make it more difficult for some would-be homeowners, especially first-time buyers, to qualify for the homes they may be looking at now.
"Every time the interest rate goes up, it's going to make it more difficult for folks to qualify for home loans," said Harold Byrd, president of the Bank of Bartlett. "When you raise the interest rate a quarter or half point, it's going to be tougher for millennials to qualify for home loans.
"The interest rates are still so, so low, I think we've got room to go up a bit, but not too much," Byrd added. "Once it goes up another quarter, half point, you can see it going in the wrong direction, and buyers will have to delay buying and save more money to make their down payment," Byrd said.
First Tennessee Bank's mortgage department is gearing up for more home lending in the Memphis market no matter what happens on rates, said Ken Kavanagh, executive vice president and director of consumer and mortgage lending.
"Whether interest rates are low or super high, people still have a need to buy homes and own homes," Kavanagh said. "It doesn't really matter what the rate is. Of course, it will come into play if you're on the margin between your debt and income."
As a result of its 2017 acquisition of Charlotte, North Carolina-based Capital Bank, First Tennessee is rebuilding its in-house mortgage structure after about a decade of sending most retail mortgage business through a third party.
"We're going to further invest in mortgage," Kavanagh said. "In Memphis, we just hired our first two mortgage loan originators. Part of our strategy is to continue to grow the number of mortgage loan originators in the metro Memphis market. They will work closely with builders, to bring new relationships to the bank."
Another area that could affect Memphis home mortgage activity is First Tennessee parent company First Horizon National Corp.'s commitment to loan $515 million over the next five years to low- to moderate-income buyers for home purchases and rehabilitation.
It's part of a $4 billion community reinvestment package that First Horizon agreed to during the process of acquiring Capital Bank.
How much of that lending will be in Memphis hasn't been fleshed out, but "based on our footprint it would be disproportionately favorable in an area like Memphis, when you look at the demographics of the MSA (metropolitan statistical area)," Kavanagh said.
Kavanagh also pointed to a new loan product, the affordable mortgage, as a tool for meeting the community reinvestment target.
"We keep it on our books. It's up to 100 percent loan-to-value, credit score of 620 or more, no mortgage insurance requirement," Kavanagh said.
The home can cost up to $250,000 and must be owner-occupied.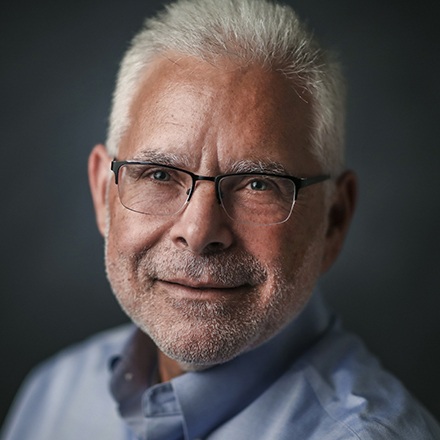 Wayne Risher
Business news reporter, 42-year veteran of print journalism, 34-year resident of Memphis, University of Georgia alumnus and proud father and spouse of University of Memphis graduates.
---