Despite online banking's popularity, bricks-and-mortar branches remain a priority
The future of bank branches has been subject to speculation since ATMs came into common use more than 40 years ago.
But even in the digital age, financial institutions are still opening, closing and renovating branches and tailoring facilities to the demands of customers and competition for greater market share.
Banks don't usually telegraph where they're considering making changes in their branch network, but a safe bet for new branches is wherever rooftops are replacing rural greenery or city neighborhoods are showing signs of new vigor.
Arlington, Fayette County, Midtown, Downtown and Whitehaven, plus almost anywhere along the Poplar corridor, are among areas that Memphis banks are looking at with future growth in mind.
But banks also have to balance the fact that government regulators judge them in part on how well they serve the credit needs of all communities they serve. That makes maintaining branches in lower income areas a social justice issue.
While customers are increasingly moving to online and mobile banking, bankers say they still view branches as key points of customer contact and important symbols of their commitment to communities.
The rise of digital banking informs network changes, which can include updating ATMs with video banking technology, reconfiguring interiors to eliminate traditional rows of teller windows and deploying universal banking, in which branch employees can help with a broad range of tasks.
According to a 2017 survey done for the American Bankers Association, 18 percent of bank customers said they use branches most often, and about two-thirds said they primarily bank online and with mobile devices.
Birmingham, Alabama-based Regions Financial wants customers to think Apple Store when they walk into its newer prototype branches at 6200 Poplar in East Memphis, 88 Union Downtown, 9850 U.S. 64 in Lakeland and 1284 S. Germantown Road in Germantown. The new Lakeland branch opened in April.
"This market is often where we pilot new concepts," said David May of Regions. "One of our first pilot branches looks and feels like an Apple store. You can't find a teller line. Whoever you talk with can help you with whatever you need, from opening a checking account to a 529 (educational savings account)."
Regions, which acquired the old hometown bank Union Planters, counts 45 branches in the metro area. May, Regions Memphis Market Executive, said it has been an early adopter of technology such as video banking. "As we renovate and touch them, that's generally the go-to," May said of video banking.
May said the company doesn't release its branch distribution strategy.
Sometimes decisions have to be made about whether to trim branches. That was the case earlier this year when Regions decided to continue operating its Fox Meadows branch rather than making a change.
Regions gave up on a plan to convert an old Checkers fast food drive-through on Winchester into an unmanned branch, a few hundred yards away from the existing Fox Meadows branch.
One of the next opening/closing moves coming up later this year is the Bank of Bartlett's closing of its Village Square branch at Poplar and Germantown Road and consolidating of it with another Germantown branch at Kirby and Poplar.
Bank of Bartlett president Harold Byrd said decision points included growth of digital banking, the geographic proximity of the two branches and the fact that the Village Square branch location was too large and was leased, rather than bank-owned.
"They were only 1.7 miles apart," Byrd said. "We consider those to be two distinct market areas but because so many people are doing their banking online, now you're looking at it differently."
Village Square "used to have a lot of workers coming in to cash their checks, but that's not the case any more. We don't get as much traffic as before," Byrd said.
The Poplar-Kirby area is being transformed by Germantown's Smart Growth plan. The location is closer to ideal branch size of 2,000 to 2,500 square feet and easy to access. "We own it, we think it's a better location," Byrd said.
Bank of Bartlett has eight area branches and 85 ATMs in Memphis-area Walgreens. Byrd said expansion possibilities include Arlington, where the bank owns land close to a growing customer base in Fayette County, as well as Midtown, Downtown and Whitehaven.
"We look to have a branch in the major areas of town," Byrd said.
---
"Our customers, like everyone else, are certainly using technology more and more. Therefore, they're visiting our locations fewer times than they used to in the past. However, when our customers are trying to choose a bank, they want a bank that's close to where they work or live."
Shayne Jernigan, retail banking executive
---
A logical choice would be the Union Avenue corridor, since the bank has multiple commercial loans in the area between East Parkway and Methodist University Hospital, Byrd said. The bank might have to lease in that situation, since "there are a lot of places you want to be that are just not available, they're owned by other people," Byrd said.
Byrd said the bank has seen a 40 percent increase in online banking. "Technology is evolving every day, video banking, phone banking, in person, online. We're constantly trying to give our customers the best experience they can have," Byrd said.
First Tennessee Bank is "pretty established with where we are" in the Memphis market, so efforts are mostly focused on updating a network that includes 30 branches in Shelby County, four in DeSoto County and one in Tate County, Mississippi, said retail banking executive Shayne Jernigan.
Renovations of First Tennessee's redesigned Raleigh and Parkway Village branches were completed in August. Jernigan estimated about 20 percent of the Memphis area branches have been updated in the past five years, and the bank aims to pick up the pace.
"We're actually accelerating our renovations, upgrades, refreshing," he said. "I believe within the next two-three years we will have upgraded our locations, and whatever the new designs are, we will begin to implement that," Jernigan said.
Branches such as Raleigh, Parkway Village and Poplar Plaza area feature First Tennessee's take on universal banking, "where everybody does everything for the customer," Jernigan said.
There's more open space, music is playing, and teller windows has been replaced by teller pods. Between the pods are cash recyclers where cash transactions can be handled.
"With the new design, the customers are there with the tellers. There are no barriers in between," said Jernigan.
The upgrades show "we're interested in those areas, those locations, and it shows we're putting money back into those areas," Jernigan said.
"Our customers, like everyone else, are certainly using technology more and more," Jernigan said. "Therefore, they're visiting our locations fewer times than they used to in the past. However, when our customers are trying to choose a bank, they want a bank that's close to where they work or live."
"We're pretty well dispersed across the Memphis area where our customers are within five to 10 minutes of us," he said.
The modernization program will eventually reach First Tennessee's very first Memphis branch, Crosstown, a location that dates back to 1941 at the northwest corner of Cleveland and Union, Jernigan said.
When it was built, it was such an experimental concept that it was designed to be easily converted into a Piggly Wiggly grocery store if it didn't work out as a bank, Jernigan said.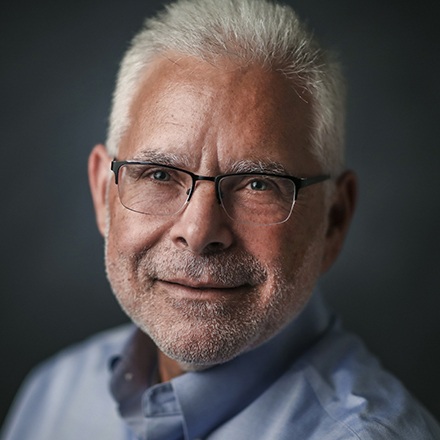 Wayne Risher
Business news reporter, 42-year veteran of print journalism, 34-year resident of Memphis, University of Georgia alumnus and proud father and spouse of University of Memphis graduates.
---