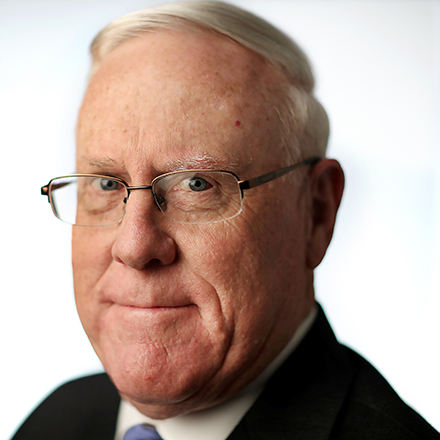 Guest Column: BBB, government team up to combat business scams
In June, the FTC, other law enforcement agencies and the BBB announced the results of Operation Main Street: Stopping Small Business Scams, a law enforcement and education initiative targeting scammers who victimize businesses. The other agencies include the U.S. Postal Inspection Service, two U.S. Attorneys' Offices and eight state attorneys general.
The initiative included 24 civil and criminal actions against crooks who stole more than $290 million from businesses of all sizes, mostly small ones. A particularly creative scam was perpetrated by an outfit called PointBreak Media, which called small businesses impersonating Google. It falsely threatened them with removal from Google search results unless they paid a fee or promised higher placement in search results, again for a fee.
While BBBs regularly issue alerts on business scams and provide information to law enforcement agencies to help shut them down, our primary role in Operation Main Street was educational. The BBB released the results of a research report titled "Scams and Your Small Business" that looked at the incidence of scams against businesses, identified the most common scams, and recommended steps businesses can take to protect themselves.
Survey participants included 1,200 companies across the country representing a wide range of industries. It found 6 percent of businesses lose money to a scam annually, the average loss is almost $4,400, and 67 percent of businesses say the risk is growing. Businesses that fall victim to a scam may also suffer damage to their reputation and the loss of customer trust.
Some scams targeting businesses mimic those perpetrated against consumers and some are unique to businesses. Common scams include:
Phony calls from utility companies or government agencies threatening cut-off of power or revocation of licenses if past due fees or taxes aren't paid immediately.
Business promotion and coaching scams.
Credit card processing and equipment leasing scams.
New businesses eager for sales are particularly vulnerable to fake check scams. And while the BBB recommends that consumers not respond to unsolicited calls and other messages from strangers who may be trying to scam them, businesses don't have that luxury.
An informed workforce is a business's best protection against being scammed. Educate employees about how to recognize and avoid common business scams. Other steps include:
Training them not to divulge sensitive information unless they're absolutely sure the request is legitimate.
Having good procedures in place for verifying and paying invoices.
Remembering that crooks can fake phone numbers, email addresses and websites; and download malware through attachments and links in emails.
Checking out new vendors and commercial clients, including through the BBB and online searches.
The BBB's "Scams and Your Small Business" brochure has more information on business scams and how to protect yourself. Email me at rhutchinson@bbbmidsouth.org and I'll be glad to send you a link to it.
Randy Hutchinson is president and CEO of the Better Business Bureau of the Mid-South and can be reached at rhutchinson@bbbmidsouth.org.
---