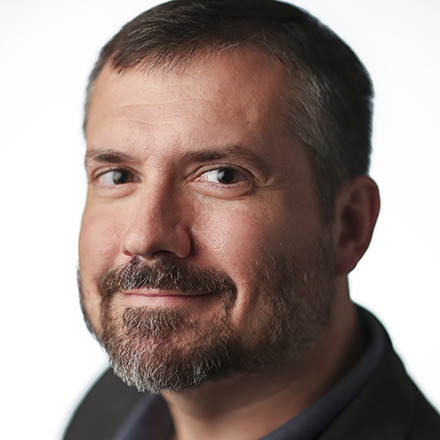 Lance Wiedower
Lance Wiedower is a longtime Memphis-based journalist with a passion to see and experience the world. You can read more about his travels at www.tripsbylance.com.
The Daily Traveler: Rum, beaches and a World Heritage Site in Barbados
When at the source of the world's oldest rum, one must enjoy a taste or three.
Mount Gay, the oldest existing rum brand in the world, calls Bridgetown, Barbados, home. I found myself on a beach near Bridgetown for the fifth and final port of call on our five-island Southern Caribbean cruise.
Once we settled in under the shade of an umbrella on the sand near the water's edge, I made my way to the nearby beach bar to start my day's journey through a few selections from Mount Gay, including the superb Black Barrel and XO – both of which I bought to bring home.
The Mount Gay distillery in Bridgetown is open for tours, but we chose to enjoy our samples at the beach. We could've done so much more than lounge on the beach, but when in the Caribbean, there is no wrong way to enjoy life.
This former British colony, located about 100 miles east of its neighbors in the Windward Islands, packs plenty of punch despite its small size; it's 17 miles long and 14 miles wide.
To fully appreciate all that Barbados offers, more than a day trip on a cruise ship is a must. I'd love to fully experience the gourmet dining and thriving nightlife scene along its western Gold Coast. Maybe next time.
Barbados gained independence from the United Kingdom in 1966, but it still leans heavily on Britain. Roughly half of its tourists come from the U.K., so the island has a distinct British feel.
At the cruise port of Bridgetown, consider a visit to the old town. Historic Bridgetown's well-preserved British colonial architecture of the 17th, 18th and 19th centuries is a UNESCO World Heritage Site.
We took a quick tour before heading to nearby Carlisle Bay and The Boatyard, a restaurant/bar/play land along the beach with snorkeling tours, rope swings and water trampolines. Camping out for the day at a beach club with activities for kids, local seafood, rum, and chairs under umbrellas to protect us from the Caribbean sun, well, it just made sense for us.
A future visit might find me exploring the Barbados Boardwalk, which stretches more than a mile along the beach on the southern coast. Or it could include a visit to the Barbados Wildlife Reserve on the edge of Farley Hill National Park to catch a glimpse of the island's green monkeys and rose-colored flamingos, and its parrots and turtles.
Northwest of Bridgetown is the island's second-largest city, Speightstown, where a visitor can explore more historic architecture while browsing local shops and restaurants, and the sidewalk vendors offer fresh fruits and vegetables.
An outdoor opportunity away from the beaches starts in the hills of the island's interior, in the winding underground caverns of Harrison's Cave.
One compelling activity in Barbados that isn't possible for most cruise visitors is the Oistins Fish Fry. This epic event occurs every Friday night, when the streets between Welches Beach and Miami Beach along the southern coast are alive with bands featuring steel drums and reggae, setting the mood for the abundance of fresh marlin, swordfish, mahi mahi and lobster roasting over the open fire.
If I ever return to Barbados for an overnight experience, I'll make sure it's over a weekend so I can enjoy a Banks beer and fresh fish, set to the beat of a steel drum. Just don't expect me to dance. I might enjoy a reggae beat, a tasty rum punch and cold beer, but I don't dance. No one wants to see that.
---