L.A. boutique hotel plans to ARRIVE in Memphis next year
Palm Springs, California. Austin, Texas. Phoenix, Arizona. Wilmington, North Carolina. Albuquerque, New Mexico. Houston, Texas. Memphis, Tennessee.
Those cities are very different from one another, but have something in common. Each has either an existing or upcoming ARRIVE hotel location. The first, in Palm Springs, opened in 2016. Wilmington's hotel is scheduled to open late this year. The Memphis hotel, along with East Austin and Phoenix, are scheduled for next year.
How does Memphis fit into the brand?
"We look for cities where the downtown is experiencing revitalization," said ARRIVE chief executive officer Matt Steinberg. "Which is quite a few cities. That's where we started and we had a list of about 30 cities that (ARRIVE co-founder) Chris (Pardo) started investigating.
"And when he came in Memphis, he sort of fell in love," Steinberg said. "It had all of the pieces of the puzzle."
The Memphis hotel is set for the South Main neighborhood. ARRIVE is converting a 1916-era warehouse into a 62-room boutique hotel complete with two full-service restaurants, a basement music venue and 1,000 square feet of meeting space. That building was home last to Memphis College of Art's graduate school.
ARRIVE Hotels & Restaurants, based in Los Angeles, was founded by Steinberg, Pardo, Ezra Callahan and Peter Karpinski.
Steinberg said the company targets neighborhoods where it's a little bit early or right on the cusp of becoming well-known all over the country.
"I have no doubt that in five to 10 years from now that everyone will know about this building," he said.
Said Pardo: "All of (our cities) are very close to my heart, although Memphis has a certain pull for me. I spend more time here than I spend in any of the other cities. When we first came out here, we were just blown away."
Pardo, who is an architect and worked in management positions with Four Seasons in New York and Beverly Hills, said that the neighborhoods in the cities they tend to favor are more transitional than their Memphis one.
"We're late to the game, almost," Pardo said. "But I think we'll still be additive."
The ethos of the hospitality development and management company is to be a part of the community each location is located in, rather than just being an amenity to those who are passing through the city.
"It's really a simple idea," Steinberg said. "It was our idea, if you built a hotel that was built for the neighbors, that welcomed the neighbors in as regulars, you actually end up with something that is more interesting, more enduring, more vibrant, it will become a place that visitors also want to be around. They will get to interact with these neighbors, learn what a place is all about."
That starts with the building itself.
"All of restaurants are designed forward facing, so you don't walk through any lobby, you don't feel like you're not supposed to be there," Pardo said. "So, the first step is through design, it engages the community. It feels like a local establishment.
"And then, in general, how we employ our chefs, our general managers, everybody's locally sourced," Pardo said. "We try to work with local farmers, local suppliers. So, it's from design through operation through procurement. Typically, how we end up developing our concepts on the restaurant side, is really speaking to people and finding out what they feel is missing, what they think would be additive to the neighborhood. Those are the basic stepping stones."
Successful implementation, Steinberg said, would mean everyone in Memphis believing that ARRIVE is a part of the Memphis community, like a local landmark.
"That comes with long-term investment of time, of money, of dedication," he said. "And that is what we are planning to bring to this project, to this neighborhood."
The hotel and restaurant will employ more than 150 people, according to the payment-in-lieu-of-taxes (PILOT) application made to the Downtown Memphis Commission's Center City Revenue Finance Corp.
The 15-year PILOT application for the project was granted to Wessman Holdings Inc. on Feb. 14, 2017. Two days later Palm Springs developer John Wessman was indicted on bribery charges there.
An application for the PILOT to be reassigned to South Main Hotel LLC, which does not include Wessman, was submitted in March 2018 and approved the next month.
Groundbreaking for the hotel was held on July 20, and construction is expected to take eight to 12 months. Montgomery Martin Contractors is the general contractor. Pardo, who is the principal of Elemental Architecture, and Steve Turley, are the project's architects. 
ARRIVE Memphis actually involves two former warehouse buildings: the former MCA graduate school building at 477 S. Main St., and a 1947-era building at 484 S. Front.
The 477 S. Main building will house the hotel and basement restaurant/venue opening to Butler Avenue, a ground-floor restaurant and bar opening to South Main Street, as well as meeting spaces and a gym.
The 484 S. Front building will house 5,500 square feet of retail/restaurant space and 90 parking spaces (62 of those being indoors).
There are two things that excite Steinberg most about the project.
"The opportunity to come into this neighborhood of Memphis," Steinberg said. "It's a quickly developing, growing neighborhood inside of a quickly developing, growing city, full of people who are excited about the fact that that's it's quickly growing and developing. So that means its welcoming.
"The second part is this building in particular," he said. "We love this building. We can see in our minds' eye exactly how this hotel is going to look. And we think there won't be many surprises as we go ahead and build it. Together that makes us really other optimistic, among our projects, we're just exceptionally excited about this one."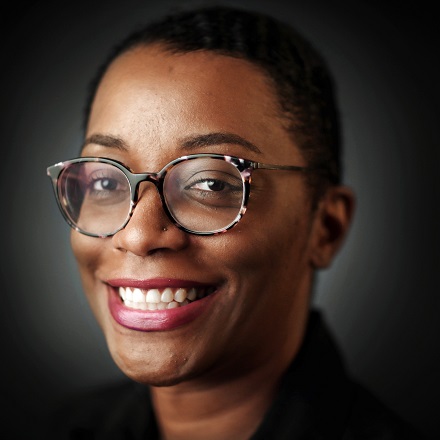 Elle Perry
Elle Perry covers arts and culture and other news for the Daily Memphian. She is a native of Memphis and a two-time graduate of the University of Memphis. Elle previously worked for the Memphis Business Journal and has written for publications including The Memphis Flyer and High Ground News.
---