Downtown sensors keeping tabs on feet on the street
More feet on the street has long been a mantra in the Downtown Memphis Commission's effort to attract development and improve quality of life Downtown.
Starting last May, the commission has been using pedestrian counters to compile data that will be used to guide development incentives and perhaps help attract new retail.
Eco-Counter infrared sensors at seven locations in the central business district counted nearly 2 million pedestrians from May through August, commission planning and development analyst Abe Lueders said.
The commission is expanding the number of sensors and hopes to have more in place by year's end, Lueders told the agency's board on Thursday, Sept. 27.
The sensors are the same technology that's used to count people on the Big River Crossing. They're affixed to utility poles on Main at Jefferson, Monroe, Peabody and Pontotoc, as well as Second and Gayoso, Marshall and Union and Monroe and Marshall. Each device costs $2,500 to $3,500.
The highest traffic count was at Second and Gayoso, more than 5,000 a day, while the lowest was at Monroe and Marshall, a few dozen.
Lueders said the counters give the commission a way to accurately gauge whether it's attracting more people to Downtown, which, along with increasing property values, is the agency's overarching purpose.
"This is a piece of information people ask us for," Lueders said.
Noting that vehicle traffic counts are a standard metric that informs decisions on retail location, Lueders said the counters are providing comparable hard data on foot traffic on the pedestrian-only Main Street Mall.
The commission wants to build out the network of counters so it can create a baseline of data, he said. Over time, the information will show which areas need more attention to increase foot traffic and whether projects receiving incentives from the commission are moving the needle on boosting pedestrian activity. The commission can see effects of special events, such as concerts or festivals.
For example, officials know that on Food Truck Thursdays in Court Square, the number of pedestrians counted by a sensor at Jefferson and Main jumps about 29 percent, to 1,256 people, from 977 on Mondays through Wednesdays.
Board member Terry Woodard commented, "I've been down here for 20 years, and there was a time when we could not imagine 50 people a day walking by."
State Rep. Barbara Cooper, D-Memphis, asked if there was potential to use the equipment to count people in the Beale Street entertainment district, where city officials have ben working to get a handle on crowd control.
Commission president Jennifer Oswalt said the agency's Eco-Counters are designed to count people passing by, not groups of people congregating in one spot like Beale Street.
However, Oswalt said similar technology is under consideration for use on Beale, as part of a security task force's recommendations.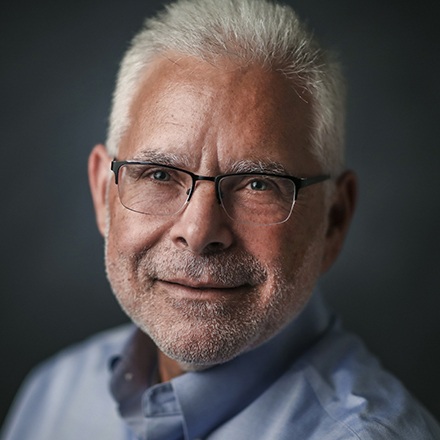 Wayne Risher
Business news reporter, 42-year veteran of print journalism, 34-year resident of Memphis, University of Georgia alumnus and proud father and spouse of University of Memphis graduates.
---