How much life will Broad apartments add to street? Stay tuned
Construction should start the first half of next year on the $51 million apartment-and-retail development fronting Broad Avenue, the developer said this month.
Renderings show that the apartments' contemporary architecture on Broad's north side would rise opposite the traditional old storefronts that create the district's charm. 
But the extent to which the development will engage with, and add life to, Broad's sidewalks is still being worked out, even after months of discussions between the developer and stakeholders in the commercial district.
"It's safe to say that our goal is to be connected and engaged with 'the street' (Broad Ave) but how the designs will end, it's hard to say at this point,'' James Maclin said in email responses to the Daily Memphian.
His 3D Realty is redeveloping the 8.8-acre site owned by Loeb Properties. A 210,732-square-foot warehouse leased by Power & Tel will be demolished to make room.
The project at 2542 Broad will comprise 414 apartments and 10,000 square feet of ground-floor commercial space. The development will front 800 feet of Broad and 300 feet of Bingham, extending northwest from the corner of those streets.
The business association there, called the Historic Broad Avenue Arts Alliance, supported Maclin's zoning request last spring at City Hall but also expressed concern. Would the development provide publicly accessible green space and gathering space? Would the development put too much pressure on available public parking, especially since there are fewer on-site spaces (403) than living units (414)? Would the four-story building block views of the district's signature water tower?   
Maclin and association representatives talked for months about the design.  Now, the association is waiting to see what gets built.
"We have stepped back a bit in terms of the association focusing on the design,'' alliance president Marcellus Harper said. He is executive director of Collage Dance Collective, housed across Broad from the future apartments.
"The district has shared its reaction to a very preliminary design we saw many months ago…,'' Harper said. "I think they have made some tweaks to the design and have heard that reaction. We have stepped away from that and where that ends up it ends up. We trust they have heard us and will do their best to accommodate.''
 Broad promotes itself as an arts district, so the alliance pushed Maclin to make some of the apartments' planned courtyards or garden areas available for public performances, if only occasionally. There is precedence for such shared use at the site.
Five years ago, the district used a $350,000 ArtPlace America grant to create the Water Tower Pavilion at the same warehouse to be demolished. The amphitheater featured a stage that was a working loading dock by day and a performance platform on weekends and nights.
"People want to associate with art and culture and makers and creatives,'' Harper said. "I think it is part of the larger reason why Mr. Maclin wants to develop on the street. We don't want to lose that as gentrification starts to happen…
"We don't expect him to build a theater only used 12 times a year; that would be unfair,'' Harper said. "So we're talking about, is there a way a space 90 percent of the time could function in one way and 10 percent as a performance venue where it can host music, dance and small festivals to connect with Broad, Binghampton and Memphis?''
Maclin plans to keep the colorful, mural-covered water tower and make its base visible from the street. He also plans a linear park along Broad, between the street and the apartments. The park would have an "urbanistic'' feel that engages with Broad, Maclin said.
Asked if the park would be open to the public, Maclin responded that the development will be connected and engaged with the street, but the designs are not finished.
Asked if the area under the water tower would be at least sometimes publicly accessible, Maclin said, "We have some work to do on design but we are committed to being engaged with the association, community and other property owners on the programming for the entire street."
The development not only will mesh with all of Broad Avenue's existing activities and themes, it will add places to live on Broad, Maclin said.
In addition, he said, the mixed-use development is projected to generate millions of dollars in revenue over the life of Binghampton's tax increment financing district. The neighborhood can use that money to build public infrastructure like parking garages, performance spaces, bike lanes and green space.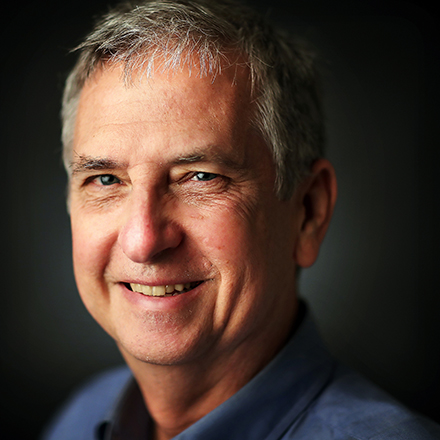 Tom Bailey
Tom Bailey covers business news for The Daily Memphian. A Tupelo, Mississippi, native, he graduated from Mississippi State University. He's worked in journalism for 40 years and has lived in Midtown for 36 years.
---