South of the tracks: U of M seeks improved path between campuses
Just south of the tracks on South Highland Avenue, the new Sam's Deli restaurant churned out huge sandwiches for a lively Friday lunch crowd. Country music filled the room, as well as the mountings of five deer heads, a big bass and bobcat. A dozen diners, including one accompanied by his dog on the front deck, consumed sandwiches so big that half a ham-and-cheese could not quite fit into a carryout box.
But what Sam's Deli has done – renovating and inhabiting a worn property south of the Norfolk Southern Railroad tracks – does fit into a grand, long-range plan of the University of Memphis.
Route between campuses
The 1.5-mile commercial corridor between the U of M's main campus and its South Campus – south on Highland and then east on Park Avenue – is noticeably affected by distressed, vacant or rundown property in need of reinvestment.
The U of M wants a more vital and appealing path between its campuses, and has a plan to encourage redevelopment starting with the half-mile of Highland between the rail tracks and Park.
North of the tracks
Conditions are far better north of the tracks and closer to the main campus, where Highland has recently undergone a renaissance.
The mixed-use Highland Row offers apartments, craft beer, fast-casual sandwiches and a high-end steakhouse.
Loeb Properties has bought and freshened the Highland Strip with new or renovated coffee shops, nightclubs, an ice cream parlor, restaurants and even public art.
Walker Avenue, the primary link between the main campus and Highland, has been rebuilt as a more appealing, walkable, better-lit, better-landscaped route.
South of the tracks
All of that reinvestment is in stark contrast to the Highland corridor south of the Norfolk Southern Rail tracks.
About 40 properties line Highland between the railroad and Park, including relatively new or renovated properties like McDonald's, Cook Out, Family Dollar and Sam's Deli.
But the street is heavily stamped by rundown strip centers, overgrown grass, broken or worn signs and vacant buildings.
"A big part of our focus is to channel economic development south of the tracks along Highland,'' said Cody Fletcher, development officer for the University District and executive director of the University Neighborhoods Development Corp.
Money from the two-year-old Highland Strip Tax Increment Financing (TIF) district – tax revenue generated by newer projects, with the money earmarked for public infrastructure inside the district – will first be used to build things like crosswalks and medians north of the tracks. But over time more attention and money is to shift to the south.
Boost from a middle school
The plan got a boost from news in August that the U of M plans to establish a model middle school in the building where St. Anne Catholic School closed in 2016. The building occupies the southeast corner of Highland and Spottswood, south of the tracks. 
"The reactivation of that school, especially as a U of M school, is a big win for economic development,'' Fletcher said.  "It reactivates a large piece of Highland and it also creates a community anchor south of the tracks that really will assist as we try to push business and commercial development in that direction.''
A university ad hoc committee is laying the groundwork for the new school.
The middle school's benefits may extend from the Highland corridor far into the neighborhoods.
Many University District families who send their children to the elementary Campus School feel they have to leave the area for better middle schools, said TK Buchanan, community liaison for the University of Memphis Police Department.
"The options we have close by, while they are making incremental improvements, we can't compete with a lot of other areas that have better school options than our district,'' she said.
"When we lost St. Anne, that really cut a hole in us,'" Buchanan said.
The new middle school should help energize Highland, too, Fletcher said.
"There's a strip center across Highland from the school which I think has been underused as far as tenants the past few years,'' he said. "I think that's a great opportunity for some type of business that might cater to school students, like an ice cream shop. 
"I think (the school) will create an anchor institution south of the track and then act as a magnet to draw commercial development,'' Fletcher said.
Sam's Deli
Brad Wilbanks moved his Sam's Deli from near Perkins and Summer to 645 S. Highland in late June. "This place was a real rat hole,'' he said of the building he renovated just south of the Highland tracks.
His restaurant's sandwiches feature house-made sauces and are so good, Wilbanks said, that he gives them for free if a customer is not satisfied. "Even though we are on the other side of the track, we have something to draw (customers),'' Wilbanks said.
Friends warned Wilbanks he moved his restaurant to the "sketchy'' side of the tracks, but he sees opportunity there.
"It's only sketchy if you live in fear,'' he said. "I don't live in fear.''
In fact, Wilbanks has noticed how much attention the city and university have been paying to the University District, including the relatively new zoning and the TIF district.
He foresees significant improvement in the next two years and predicts "businesses will come in.
"No telling how many offers there've been on this place next door to me.''
Old McDonald's
The empty building immediately south of Sam's Deli has drawn "a lot of interest,'' said Carson Claybrook of Cushman & Wakefield/Commercial Advisors.
The building was vacated by McDonald's a few years ago. The fast-food chain built and moved into a new restaurant on the other side of Highland and immediately south of the tracks.
The asking price for the 4,050-square-foot building on one acre is $700,000.
The one factor that has kept the building from selling is a restriction that McDonald's imposed: The property cannot be used as a restaurant for 20 years after the sale.
"Obviously, a lot of folks who have called are restaurant operators. (The restriction) precluded them,'' said Claybrook, Commercial Advisors' vice president for retail brokerage.
However, developers of student apartments have expressed a strong interest, including in a "vertical'' multifamily building.
"I think that bodes well for south of the tracks in the future,'' Claybrook said. "We have had some interest from some multifamily developers for student housing, as well as form some neighboring property owners.'' 
"I think it's going to be a good shot in the arm for the (Highland) Strip and the Highland area,'' he said.
Park to the South Campus
The mile of Park Avenue between Highland and the U of M's South Campus is outside the University District boundaries. But the University Neighborhoods Development Corp. will still work to improve that segment, Fletcher said.
"We'll be applying for a TDOT (Tennessee Department of Transportation) grant to make street improvements along that corridor,'' he said.
The grant is similar to one used to improve Walker between the main campus and the Highland Strip.
'Definitely better'
Few business people along South Highland can put the corridor in perspective like Alisha Degraw. She and her sister, Wendy Pirtle, are co-owners of AAA Safe & Lock Company at 722 S. Highland. Their father, the late Kenneth Geeslin, founded the locksmith company on the street in 1971.
"I think it's definitely going in a good direction,'' Degraw said of Highland.
She's especially enthusiastic about the renovations Loeb Properties made just north of the tracks at the Highland Strip, and expects the reinvestments to keep radiating south of the tracks.
"Before, a lot of the buildings were vacant,'' Degraw said. For example, the old Knights of Columbus building across the street at 707 S. Highland had been vacant a number of years until Signatures, which prints clothes, signs and posters, moved in two years ago.
She sees as good signs for the south side of the tracks the new buildings and renovations like McDonald's, Sam's Deli and Cook Out.
"We were excited when we heard they would start doing renovations for the Highland Strip,'' Degraw said. "It's just been so positive ever since.
"I think my dad would be proud and excited.''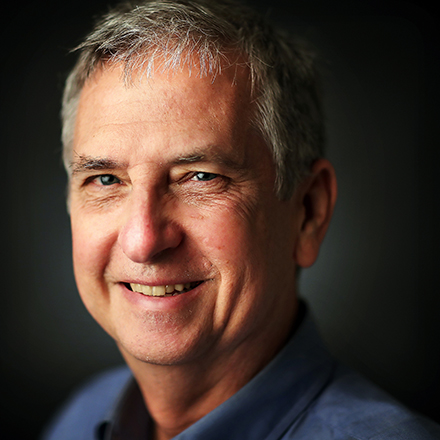 Tom Bailey
Tom Bailey covers business news for The Daily Memphian. A Tupelo, Mississippi, native, he graduated from Mississippi State University. He's worked in journalism for 40 years and has lived in Midtown for 36 years.
---