McCreery praised for his leadership of planning board
Jon McCreery's leadership probably shaved an unnecessary half-hour off each of the monthly Land Use Control Board meetings the past seven years, and added significantly to the attendance of its members.
Those are some of the ways McCreery was praised Thursday after his service with the Memphis and Shelby County planning board came to an end.
"And he treated all with respect," Planning Director Josh Whitehead said after presenting McCreery with a commemorative gavel and plaque during the April meeting of the board.
Long-time board member Mary Sharp succeeds McCreery as the chair.
McCreery is a principal with Chamberlain & McCreery, a residential and commercial construction firm.
He served on the Land Use Control Board for 14 years, the first two as an alternate.
Before he became the chair in 2012, the panel often had a difficult time establishing a quorum because so many members missed meetings, Whitehead recalled. McCreery solved the problem in part by example, establishing his own near-perfect attendance record.
He wanted board members to do more than just show up at meetings. A pet peeve of his was the failure of any board member being unprepared because they did not read the case background material in their packets.
McCreery is also credited with instituting the "consent agenda." Cases for which there is no opposition are pooled together and approved with just one vote.
"I would say the consent agenda saves the board about 30 minutes a meeting because it usually takes a few minutes to read a case's caption, ask the applicant if they agree with the conditions and then proceed with a vote," Whitehead told The Daily Memphian.
"More importantly, it saves the applicant time – or an applicant's lawyer, engineer or planning consultant who is charging by the hour – who may have a non-controversial case but is at the end of the agenda based on the type of case," Whitehead said.
McCreery was an activist chairman, often providing some form of "much needed," behind-the-scenes mediation among applicants, affected neighbors, planning staff and board members, Whitehead said.
Land planning consultant Cindy Reaves recently cited an example. McCreery was a driving force behind last winter's compromises between Hein Park residents and Apple Partners LLC, which plans to build a nearby, 16-lot development of homes they strongly opposed at 672 N. Trezevant.
So many compromises had been made on both sides that when the case came up for a vote in March, no one spoke in opposition and it was approved unanimously.
"It really was remarkable," said Reaves, whom McCreery had helped recruit to mediate the conflict. "You never see something like that.
"Jon has brought so much to the Land Use Control Board and how meetings are run, and being fair to both sides," she said.
McCreery's construction experience also has helped the planning staff improve at writing and communicating the conditions developers must adhere to in order to receive zoning approvals.
He once told Whitehead of getting a call from an OPD staff member concerning a shopping center Chamberlain & McCreery had built and sold years before. Turned out the light poles were taller than zoning-approval conditions permitted, and the current owner likely had to lower the poles to keep the zoning entitlement.
"After that, he always carefully read the conditions my staff placed on cases to ensure they were enforceable and reasonable, which in turn, encouraged us to be very deliberate when we write conditions," Whitehead said. "That will be a fairly significant legacy of his."
In one of his final meetings, in February, McCreery ushered through the adoption of Memphis 3.0, the first citywide comprehensive plan in almost 40 years. 
Following his send-off on Thursday, McCreery told The Daily Memphian, "I worked really hard at it and I hope I left it better than I found it.
"… I hope I gave everyone equal time and created a fair and reasonable atmosphere between applicants, staff and the board. I'll miss it greatly."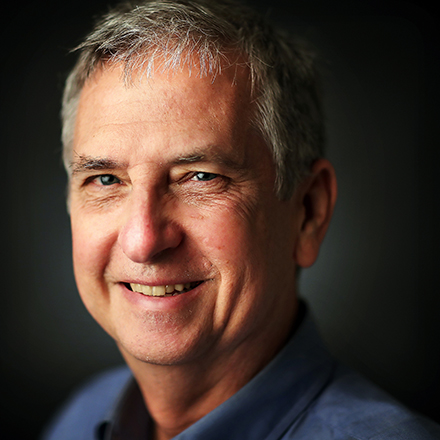 Tom Bailey
Tom Bailey covers business news for The Daily Memphian. A Tupelo, Mississippi, native, he graduated from Mississippi State University. He's worked in journalism for 40 years and has lived in Midtown for 36 years.
---