Camy's new owner seeks more business from East Memphis
Camy's still delivers pizza, pasta and sandwiches, but its namesake has sold the delivery-only restaurant she started almost 26 years ago.
"I reached that time in age where my energy is not as spry as it was,'' 66-year-old Camy Archer said.
"I wanted to fly-fish and help animals, help children and help the elderly and do things other than feed Memphis,'' she said.
Archer sold her business on Aug. 1 to Fares Fares, whose first and last names aren't the only things that will stay the same. The business will too, from the name to the menu to the recipes.
"She was serving a great product,'' Fares said. "Camy is well known in Midtown and Downtown. She'd been doing it for years … We're looking forward to keeping it the same.''
Camy's was located at 3 S. Barksdale for years before moving to 2886 Walnut Grove Road three years ago. The tiny space does not house dining tables; Camy's three drivers deliver about half the food, and the other half is picked up either by customers or the services they call, like Uber Eats or Bite Squad, Fares said.
The 29-year-old Fares has worked five years in the restaurant business, including two years at Gus's World Famous Fried Chicken in Bartlett, a year at Casbah in Cordova and most recently two years as kitchen manager at Casablanca in Midtown.
He wanted to own his own business and started looking for an opportunity.
"A lot of the franchises wanted too much money to start,'' Fares said. "This was a local-owned business. Less paperwork and less things to worry about because it's a non-franchise.''
Fares intends to improve two areas while keeping the food and service the same: The amount of business during lunch and from East Memphis.
"We need to work on our lunch rush a bit, other than Friday,'' he said. Camy's business was built around dinner and late meals,'' he said, "so the lunch crowd … is not really where it needs to be. There needs to be a huge improvement on lunch time.''
Camy's location is near where Union Avenue turns into Walnut Grove, where Midtown turns into East Memphis. But up to 85 percent of Camy's business comes from Midtown and Downtown, even though Camy's is so close to the vast East Memphis neighborhoods.
"As some drivers are saying, we need to be turning left (east) onto Walnut Grove rather than (always) right,'' Fares said.
Camy Archer's life has made a turn for the better, not that she didn't love her customers and the business she created.
"I can't express how wonderful it was,'' she said. "But before I let it become a burden to me, I thought I'd better step out and have some life left.''
In addition to the fishing and voluntarism she's doing, Archer now has time to make music like she did before starting the restaurant in her mid-30s. She performs with a group every month at Stone Soup restaurant in Cooper-Young.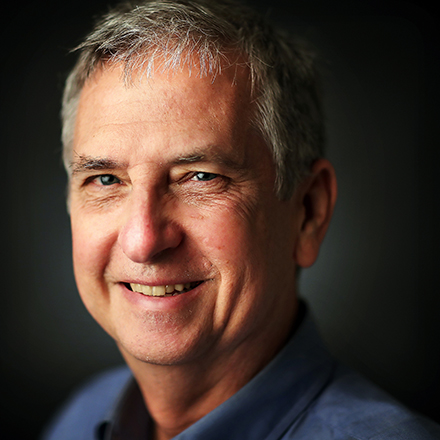 Tom Bailey
Tom Bailey covers business news for The Daily Memphian. A Tupelo, Mississippi, native, he graduated from Mississippi State University. He's worked in journalism for 40 years and has lived in Midtown for 36 years.
---