Memphis sees potential in river shipment of cargo containers
Memphis doesn't want to miss the boat if and when container ships start plying the Mississippi River on a regular basis.
Port of Memphis officials are looking at how to take advantage of an alliance with a planned deepwater port south of New Orleans and a startup that proposes a container shipping network on mid-America's inland waterways.
The possibility of container handling and storage facilities where McKellar Lake opens into the Mississippi, downriver or south of Downtown, is among infrastructure upgrades being studied in a Port of Memphis master plan.
It's early in the process of figuring out what needs to be built and how it would be paid for, but "There's a lot of interest," said Reid Dulberger, president and chief executive of the Economic Development Growth Engine of Memphis and Shelby County, which oversees the port.
Officials from Louisiana's Plaquemines Port Harbor & Terminal District (PPHTD) and Miami-based American Patriot Holdings LLC (APH) were in Memphis last week to meet with freight shippers and the business community. Several dozen people showed up on Friday afternoon at Agricenter's Showplace Arena in a meeting arranged by the Greater Memphis Chamber.
The audience included elected and government officials and Farm Bureau representatives from Tennessee, Arkansas and Mississippi.
Memphis is among a number of mid-America port sites that have entered into memoranda of understanding with Plaquemines Parish and Patriot Holdings to cooperate on the venture.
Sal Litrico, chief executive officer of American Patriot Container Transport LLC, said Patriot Holdings proposes to connect the new Louisiana port with freight distribution centers including Memphis, St. Louis and Kansas City.
Litrico said APH would offer dedicated liner vessel service on a regular schedule, seven days a week.
Patriot Holdings and the Port of Plaquemines officials are raising investment capital to carry out their plans. They say it would maximize the opportunity for more ocean-going freight to flow up the Mississippi through the Gulf of Mexico from an expanded Panama Canal and Suez Canal and larger-capacity ocean container ships.
The vast majority of ocean freight currently enters the U.S. at East and West coast ports and is then moved to the heartland by rail or truck. The new venture proposes to disrupt that distribution pattern by creating a hub-and-spoke freight transportation network using the Mississippi and tributaries.
Barges can move containers on inland waterways, but APH says a typical barge configuration is limited to about 300 containers.
APH is developing two types of liquid natural gas-fueled, self-propelled ships for river transit of containers. One is a 2,500-container ship to traverse river sections that aren't restricted by locks. The other is a 1,600-container hybrid craft to operate in areas where locks restrict river navigation.
Randy Richardson, executive director of the Port of Memphis, said there was some movement of containers on the Mississippi in the past but it wasn't accompanied by capital investment in ports.
Richardson said the new venture would be mutually beneficial for the ports that are working with Plaquemines Parish and American Patriot Holdings.
"We don't see ourselves as competitors," Richardson said, "because each port has different markets that they feed."
Sandy Sanders, executive director of Port of Plaquemines, said what's needed is a new Mid-American logistics network that is fully intermodal, with ports connected to railroads, highways and airports.
"I'm building the largest port on the Gulf Coast, and it will be able to handle the largest ships,' Sanders said. "This port will be the new West Coast on the Gulf Coast," he added.
The network would provide shippers with a significant cost advantage to move imports into Mid-America and exports, especially agricultural products, out, proponents say.
Ed Harlan, assistant commissioner of the Tennessee Department of Agriculture, said a new transportation option could be a boon for the region's farmers.
"There's about 180 million bushels of soybeans in just over an hour's drive. Those soybeans have got to move. The best way to move them is get them over here on this river and get them south," Harlan said.
"Transportation has always been nearly as important as the weather," Harlan said. "We need options to get these ag products and forest products out of here. We need to be able to keep rail honest and trucks honest," he said.
Litrico said APH was seeking information about the companies represented Friday and expressions of interest in the new service and that company officials would follow up privately with the shippers.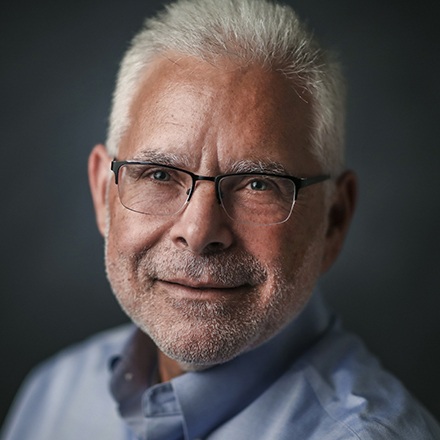 Wayne Risher
Business news reporter, 42-year veteran of print journalism, 34-year resident of Memphis, University of Georgia alumnus and proud father and spouse of University of Memphis graduates.
---