Albert Glenn stood on shoulders of pioneering black pilots at FedEx, then paid it forward
With a hand up from FedEx's pioneering black aviators, Albert Glenn reached his profession's pinnacle flying wide-body air freighters around the world.
But he never forgot to pay it forward during the arc of a 44-year career that put him at the controls of FedEx's biggest jet, the Boeing 777F, since 2010.
From mentoring younger pilots to leading aviation education programs, Glenn shared his zeal for flying and the commercial airliner cockpit, where fewer than 2 percent of American pilots are African-American.
Glenn will land his plane at Memphis International Airport for the final time as a FedEx captain Nov. 20. His retirement is part of a generational shift among U.S. airline pilots and is particularly noteworthy among members of a relatively small cadre of black airline pilots.
"There's Albert, and there's everyone else," said Keith Miller, a FedEx 777F first officer who was mentored by Glenn. "We have great men and women at FedEx, but when Albert leaves FedEx, that's kind of like (Michael) Jordan leaving."
Carole Hopson, who began training to be a United Airlines first officer Nov. 6, met Glenn at an industry conference nearly 20 years ago and followed his roadmap into commercial aviation from her business career at Foot Locker and L'Oreal.
"He was all at once encouraging and truly supportive, not just in words but when it was time to build flight time," said Hopson. "He gave me the keys to his airplane, the keys to his pickup truck and the keys to his home. Literally put all three keys in my hand and said, 'I'm going to India. I'll see you when I get back,'" she said.
Hopson, a Montclair, New Jersey, resident, parlayed that flight time in the Mid-South four years ago into her first cockpit job, with regional airline ExpressJet.
"He said 'If that's your goal, if that's your dream, I'll help you,'" she said. "He provided the vehicle, literally, the airplane. His generosity was just extraordinary. I wouldn't be where I am now if it were not for him."
Glenn will turn 65 on Nov. 21 and become ineligible to serve as a commercial pilot under Federal Aviation Administration rules. He is among about 170 of FedEx's 4,900 pilots who are retiring during 2018, the company said.
With him on the final flight back from Phoenix will be Miller and Glenn's son, FedEx MD-11 captain and instructor Anthony Glenn. Glenn's parents, friends and co-workers will celebrate his retirement at the FedEx Express world hub in Memphis. His last international flight Nov. 4-14 included stops in Seattle, Anchorage, Shanghai and Liege, Belgium.
While Glenn expects to remain a mentor and advocate in the Organization of Black Aerospace Professionals nationally and the Luke Weathers Flight Academy locally, he'll be calling on younger pilots to step up in leadership positions.
Said Miller, "They're big shoes to fill. I really don't know who's going to fill those shoes. He's mentored quite a few of us. I guess we can take bits and pieces from Albert and mentor those who are coming up behind us."
Glenn joined Memphis-based Federal Express in its relative infancy in 1974 as a data processing employee while he completed a bachelor's degree in political science at then-Memphis State University. He was employee No. 2,417 in a company that now numbers more than 425,000.
He credited the late Carroll Waters, a Vietnam War veteran hired in 1973 as FedEx's third pilot and its first black pilot, with opening his eyes to the possibilities of an aviation career.
"Carroll Waters was like THE pilot, in my eyes," said Glenn. "I saw a black man flying an airplane. He always was well-dressed. The starched shirt. The shoes were shined. He seemed larger than life. I was a 20-year-old first time I saw him. He became an incredible mentor."
Waters, who died in 2015, was part of a group of black FedEx pilots known as "the Magnificent Seven," Glenn said.
Some of them learned to fly from chief Alfred Anderson, the father of black aviation, at Tuskegee Institute in Alabama.
"There are incredible stories about who they were and where they came from. A lot of them were the only (black) person on the air force base, the only one in pilot training," Glenn said.
"If you think about that, what are the odds of that happening with some of the first pilots that were hired? I got a chance to know a lot of the pilots that were first hired at FedEx," he added.
Glenn grew up in a military family that traveled the world, and he still has the wings from his first trans-Atlantic flight as a 3-year-old. His father, he jokes, was in the business of firing missiles at planes with the Army's Nike air defense system.
Glenn learned to fly and started accumulating flight hours toward the end of college, while he was moving through jobs at FedEx: data processing, customer service and the flight operations center, where systemwide movements of planes and packages are tracked.
He also put his political science degree to work as an intern and administrative assistant in former U.S. Rep. Harold Ford Sr.'s Memphis office in 1976-77. That experience planted seeds of his later involvement in organizations working to increase the number of African-Americans in aviation.
By August 1983, he qualified to be hired by FedEx as a Boeing 727 flight engineer/second officer. Over the next decade he moved up to 727 first officer/co-pilot and DC-10 first officer, 727 captain and 727 check airman.
A 1985 trip to the Negro Airmen International solo flight academy at Tuskegee in 1985 had a profound impact, Glenn said.
"I got a chance to watch the students who came down there, 16 to 18 years old, go through the solo flight academy. It was amazing how many became leaders after they left and went back to high school. The respect they received for flying an airplane by themselves ranked up there with being the best basketball player, best football player in the school."
Glenn spent a decade in managerial roles in the chief pilot's office before going back to the cockpit in 2003 as an MD-11 captain. One of his motives for flying again full-time was to fly with his oldest son.
"If I didn't go back then, I probably would have been stuck in the office without flying. I enjoyed the flying part, and I'd been away from it 10 years. I was really happy about the idea of having the chance to fly with my son."
The move also gave him scheduling flexibility to become more involved in OBAP, of which he was twice the national board chairman, ACE (Aviation Careers Education) camps and other youth outreach efforts, Glenn said.
OBAP had a long relationship with public school aviation programs, first at Wooddale High School under the former Memphis City Schools, and more recently at East High School.
OBAP opened the Luke Weathers Flight Academy, named for a Memphis native who was a member of the famed Tuskegee Airmen during World War II, last June at Olive Branch Airport. Part of its mission is to give East High students and others an opportunity for a low-cost, quality program to earn their wings and pursue aviation careers.
Glenn serves as director of the academy and envisions having more time in retirement to take an active role in training students. Regulations require that a senior pilot like himself ride along whenever an instructor is signed off or when students take their first solo or check flights.
The academy also provides "exposure to students, especially those in the black community, so they can see people that look like you. To a lot of students, flying airplanes or working on airplanes seems like an impossible route to a job. The goal we have is to reach those students who would not normally have the opportunity to experience this," Glenn said.
"They're not in communities where the dad next door, mom next door is a pilot or an aircraft mechanic. They live in places where they rarely see it and have never been on an airplane," Glenn said.
Glenn said the thrill of a student's first solo flight rivals what he felt back in the mid-1970s when he first flew a plane by himself at Olive Branch Airport.
"It's an incredible feeling. I can remember when it happened for me," Glenn said. "It's exciting because I know what the future can be for them if they continue. So it's exciting to be out there and watch them grow. Somebody who just came out for their first flight a week and a half ago, and now they're showing you 'I can do this,' and seeing the smile on their face," Glenn said.
Despite the continuing progress of automation and technology, Glenn believes today's newcomers have a long runway for a rewarding career in aviation, especially at FedEx. He doesn't see pilot-less planes on the near horizon.
"There is a future, and the future is still bright. The company is investing in infrastructure to adapt to the changing environment, and I think that's what has made FedEx stand out as one of the best companies to work with, is that they've been able to adapt and start planning far enough out that they make the difference."
Regarding whether automation will lessen the need for pilots, he said the technology is far from perfected, and, "People have got to be ready for something that's flying over their heads that's real big and there's nobody at the controls. … I think it's a number of years down the road."
Glenn reaches back to the days when pilots were accustomed to having full control of planes.
The first innovation that truly impressed him was "autopilot that really worked well," he recalled. "The first autopilots I flew with, you could fly better than the autopilot. You had to watch that autopilot. You had to keep an eye on it. It wasn't one of those things you could sit back and close your eyes."
"The very seasoned gentlemen I flew with in the beginning, they'd be, 'Turn that thing off, and just fly the airplane, because it's just not doing what it's supposed to do.' I came from that generation, those guys, it was a tool but they didn't trust it," Glenn said.
"I've gone from that to where I don't trust myself, you can't fly as efficiently as the autopilot can, as a human. Even in our flying now at certain altitudes, it requires autopilot to maintain the altitude. We fly so close now. We fly to within 1,000 feet of each other. And you just can't have that anymore."
Glenn was reticent to say how FedEx's pilot force breaks down by race and gender, and FedEx wouldn't say.
A recently retired FedEx captain and former Air Line Pilots Association leader said he wasn't sure of the numbers, but that they probably mirrored national data.
Glenn said, "We led the way, so I think it was something that Mr. Smith (FedEx founder Frederick W. Smith) wanted, and we led the way. Now as you know things are always challenging. As times goes by and the labor market gets tight, people have options. But we led the way. They put a great deal of effort into recruiting and hiring the best."
Glenn doesn't see his relationship with FedEx ending, particularly in the realm of recruiting pilots.
"I think there are some opportunities out there that FedEx can benefit from, and I'm hoping to be able to assist in that part. FedEx was a leader in diversity in black pilots in the industry. We have two female black pilots now," he said.
"My hope is to continue working at the Luke Weathers Flight Academy and assisting here and being able to build this program. The other is to be a mentor for some of those who are coming up, especially for the leadership side of it and help develop the leaders," Glenn said.
"Hopefully I can continue being an ambassador for FedEx for students who want to come there."
He does some pilot interviews when FedEx makes new hires, and he hopes to continue that.
Because of the churn in pilot ranks caused by mandatory retirements of aging baby boomers, FedEx is steadily hiring new pilots.
"With such a huge number of retirements, it's a training, logistical nightmare," Glenn said. "I can't even picture what it's like for the other airlines. They've got to hire new people. They have got people leaving. Every time somebody leaves there can be two, three, maybe four movements for that one person at the top of the list leaving. Everybody moves up one, so it becomes real challenging to fill those," Glenn said.
Hopson, the United first officer-in-training, said it's believed that African-Americans represent less than 2 percent of pilots, and women less than 7 percent. Airlines closely guard race and gender data on pilots, which suggests "people are not happy with their numbers," she said.
"That's why the work of Capt. Glenn is particularly relevant, is particularly salient; it's even more relevant when you consider the pilot shortage and when you say, 'You have to find the talent where the talent comes from,'" Hopson said.
Aircraft maker Boeing's 2018-2037 forecast projects a need for 790,000 new civil aviation pilots globally, including 206,000 in North America.
Miller, the 777 first officer who joined FedEx in 1995, was working as a flight instructor in North Carolina and yearning to become a pilot when a friend suggested he attend an OBAP conference in 1990. He met Glenn for the first time in the hotel lobby and told him he was only staying one night. He'd nearly emptied his bank account to get there.
"He took me under his wings. He paid for everything. I stayed with him the whole week. He wanted me to meet pilots. He wanted me to see what it was like to be an airline pilot. The rest is history, and he's been with me every step of the way," Miller said.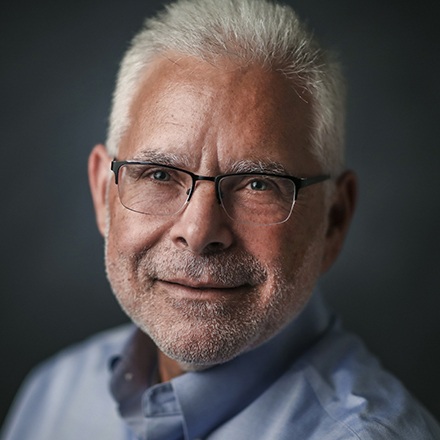 Wayne Risher
Business news reporter, 42-year veteran of print journalism, 34-year resident of Memphis, University of Georgia alumnus and proud father and spouse of University of Memphis graduates.
---