Operation Warm coat giveaway at local schools warms bodies and hearts
FedEx volunteers and the national nonprofit Operation Warm blanketed two Memphis-area schools with TLC this week, distributing more than 700 winter coats at Hawkins Mill and Hamilton elementary schools.
About 130 employees of Memphis-based FedEx showed up over two days to assist in a coat giveway that organizers and school officials say will help ensure that students stay warm, dry and ready to learn on frigid mornings this winter.
FedEx bought the coats and lent its distribution skills to Operation Warm in one of the company's few local community-service events in which volunteers interact personally with the people being helped.
It's a partnership that's been going on for more than a decade with Philadelphia-based Operation Warm, which aims to give away 400,000 coats this season.
Among the recipients on Thursday, Nov. 8, were Hawkins Mill second-graders Kailon Alston and Skylar Featherson, who cemented the bonds of friendship with their choice of outerwear.
The best friends chose pink, their favorite colors, differentiated by a green fleece lining for Kailon and a pink lining for Skylar. Each coat is lined, hooded and weather-resistant.
FedEx employees Elizabeth McCoy, Carla Carmichael and Ricardo Jackson were among volunteers who greeted students and helped them pick out coats.
McCoy, a security officer at the FedEx hub, said she heard about the coat giveaway while volunteering at another event, assembling care packages for military personnel.
"I thought it was an excellent thing to do. These kids need it, and they like to receive something new," McCoy said.
Carmichael, an employee solutions administrative assistant, said, "I"ve seen this event going on, and I've always wanted to be a part of it. We have so many children who have needs and nobody to provide for them.
"I think it warms their hearts. I think it raises their self-esteem and their confidence and just brings them joy," Carmichael added.
Jackson guided first-grader Kenneth Bonds, 6, to a table stacked with coats, his hand resting gently on the child's shoulder. Kenneth tried on a couple of different colors and sizes before settling on a black and orange coat.
"This is you, man. This is you," Jackson told him.
---
"These are kids who don't have the luxuries we take for granted, like having a winter coat. I just wanted to come out and give back."
Volunteer Ricardo Jackson, FedEx network engineer
---
"These are kids who don't have the luxuries we take for granted, like having a winter coat," said Jackson, a network engineer. "I just wanted to come out and give back."
Grace Sica, vice president of partnerships for Operation Warm, said FedEx is providing money and volunteers for coat giveaways at a dozen other locations around the U.S. and Canada this season. The organization is pushing toward distributing its 3 millionth coat.
Hawkins Mill principal Claude Wilson II said the coats are valuable because they improve attendance and participation in nutrition programs, especially among students who walk to school.
"We want to make sure we don't have students with any excuses as to why they won't come to school," Wilson said. "We don't want them not to come because of the weather."
Wilson said at his previous school, Newberry Elementary, some of the students were so proud of their donated coats that they were still wearing them when school ended the following May.
FedEx employees were making plans Thursday to travel by bus on Nov. 28 to another Operation Warm event at a school in Marks, Mississippi. It's the Delta hometown of company founder and chairman Frederick W. Smith.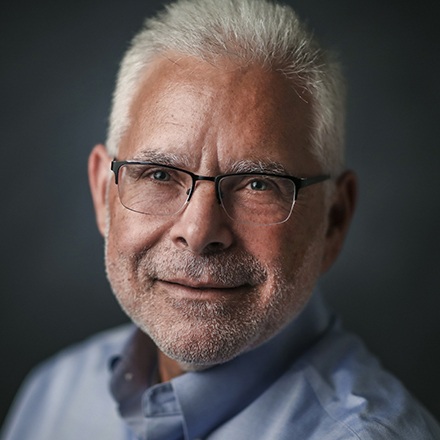 Wayne Risher
Business news reporter, 42-year veteran of print journalism, 34-year resident of Memphis, University of Georgia alumnus and proud father and spouse of University of Memphis graduates.
---