Lamar Avenue overhaul set for spring launch
The first phase of Lamar Avenue's long-awaited overhaul is expected to begin next spring and be completed by November 2021.
Dan Pallme, assistant chief of freight and logistics for the Tennessee Department of Transportation (TDOT), shared the timetable during the 12th annual State of Freight Conference Thursday, Nov. 15, at University of Memphis.
It's one of three major TDOT projects that will affect the flow of trucks and other traffic around metropolitan Memphis over the next several years, Pallme said.
Others are replacement of Poplar Avenue and railroad bridges over Interstate 240 in East Memphis and the reconfiguration of the I-240/Airways interchange north of Memphis International Airport.
Pallme said TDOT officials don't expect many changes in the agency's programs under incoming governor Bill Lee because Lee, like his predecessor Gov. Bill Haslam, comes from a business background.
Fuel tax dollars at work
A 2017 increase in fuel taxes was among more notable accomplishments of Haslam's two terms. The taxes had been static since 1989 for gasoline and 1990 for diesel.
The additional taxes are helping pay for the Lamar project, which also got a major boost from the Trump administration's Infrastructure for Rebuilding America program.
Pallme said about 41 percent of Tennessee's fuel taxes are paid by out-of-state residents. The increases were phased in, with gas taxes rising 6 cents, to 26 cents a gallon, and diesel 10 cents, to 27 cents a gallon, by 2019.
The initial Lamar construction will be 1.4 miles from the Mississippi state line to just south of Shelby Drive, including the heavily congested intersection of Lamar and Holmes Road.
The project calls for widening the current four-lane road to six lanes and creating grade-separated interchanges to ease traffic bottlenecks in the heart of southeast Memphis's warehouse and distribution corridor.
Lamar work will come in three phases
Two subsequent phases of the $258 million project will run south along Lamar to Getwell, connecting there with the existing six-lane section that leads to Interstate 240.
Pallme said Lamar construction will affect traffic movements, including periodic lane closures that will be scheduled during the middle of the night.
TDOT on Oct. 30 awarded the contract to Dement Construction Co. of Jackson, Tennessee, which submitted a low bid of $62.8 million on Oct. 5. Other bids were $63.7 million from Eutaw Construction Co. of Aberdeen, Mississippi, and $79.4 million from Kiewit Infrastructure South, out of Omaha, Nebraska.
The Lamar corridor is home to 20 Fortune 500 companies, 535 truck terminals, 19 freight intermodal facilities, four rail yards and three air and truck terminals. It supports 71,000 jobs and adjoins the airport and the FedEx Express world hub.
MEMFIX 4 bridge replacement progresses
Pallme said the bridge replacement project at Poplar and I-240, which TDOT calls MEM Fix 4, is on track to be done by next June.
The project involves periodic full weekend closures of Poplar and I-240 and ongoing shoulder, lane and ramp closures in the construction zone.
Airways/I-240 interchange revamp set for 2020
The state is acquiring right-of-way for a $67 million revamp of the I-240/Airways interchange north of Memphis International Airport.
Pallme said that project should go to construction in 2020. Officials won't have a completion date until the project goes out for bids.
I-240's traffic count at Airways is about 143,000 vehicles a day, and about 48,000 vehicles a day travel on Airways.
TDOT plans to replace Airways' diamond-style interchange with a more efficient configuration, called a single-point interchange, comparable to what exists at Bill Morris Parkway (Tennessee 385) interchanges with Riverdale, Kirby and other streets.
Plans call for a flyover ramp connecting westbound Interstate 240 to southbound Airways.
Planned improvements to Lamar and I-240/Airways come at a time when FedEx is embarking on a more than $1 billion, multiyear expansion and update of the Memphis hub. The project's timeline is 2019 to 2025.
TDOT targeting state's worst truck bottlenecks
Pallme is a 30-year veteran of the freight industry with FedEx, Yellow Freight, Union Pacific Railroad and Comtrak Logistics.
Before becoming TDOT's assistant chief of environment and planning/freight and logistics director, he served five years at U of M's Intermodal Freight Transportation Institute, which organizes the State of Freight conference each year.
He said TDOT is focused on easing bottlenecks that inhibit the movement of freight across Tennessee.
Tennessee is among states with the most trucking bottlenecks, with nine of the nation's worst 100, according to the American Transportation Research Institute.
The eastern junction of I-40 and I-240 came in at No. 22 among the top 100 truck bottlenecks and was the only Memphis area intersection to make the list.
Nashville has five of the worst 100, Knoxville has two and Chattanooga has one.
"We're going to spend a lot of time and effort trying to eliminate these bottlenecks," Pallme said.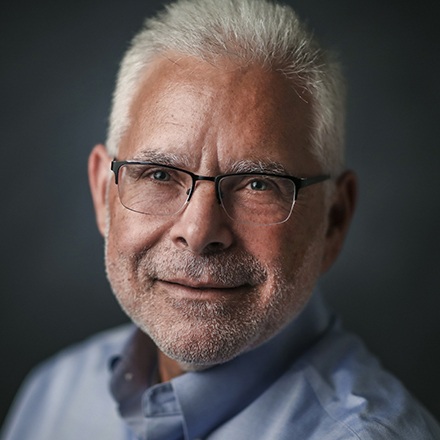 Wayne Risher
Business news reporter, 42-year veteran of print journalism, 34-year resident of Memphis, University of Georgia alumnus and proud father and spouse of University of Memphis graduates.
---