Business diversity gains touted by airport
Memphis-Shelby County Airport Authority spent $16.5 million or 30 percent on contracts with disadvantaged, minority and women owned businesses in fiscal 2018, up 3 percent from a year earlier.
It was part of $55 million in construction, professional services and goods and services contracts for the operator of Memphis International Airport and two general aviation airports.
Of the $55 million, 69 percent or $37 million went to local businesses within the Memphis metro area, a reflection of the airport's intent to boost the local economy, an airport release said.
The numbers were contained in a 2018 Business Diversity Development report, which also identified areas for potential growth in business diversity: pavement joint resealing, which maintains airfield surfaces; fuel management; professional and legal services; new prime contractors; and mentoring/protégé opportunities.
Increased diversity in government contracting has been a hot-button issue in Memphis in recent years. City of Memphis spending on minority and women-owned businesses has nearly doubled since Mayor Jim Strickland took office, reaching 23.87 percent in fiscal 2018. The number is up from 12 percent when Strickland took office and 21 percent in fiscal 2017.
According to census figures, black businesses receive 1 percent of sales receipts in a city that's two-thirds black. The city joined forces with partners including FedEx on The 800 Initiative earlier this year with a goal of increasing receipts $50 million by 2023 for some 800 minority-owned businesses that have paid employees.
Minority business got a boost last week when the Memphis Cook Convention Center approved a $163.5 million contract with W.G. Yates Construction for convention center expansion and modernization. The $133 million base bid included nearly 33 percent participation by minority and women-owned businesses, and officials said the total would grow after $30 million in project alternates are considered.
Meanwhile, Memphis Light Gas & Water Division reported a 2017 diversity spend of $75.4 million, or 31 percent, which includes minority and women-owned business enterprises and local small business. The 31-percent level held steady for the first six months of 2018 as well.
Jozelle Luster Booker, president and chief executive of the MMBC Continuum, which works with minority contractors to create jobs, said business diversity is important to the community.
 "Memphis is a majority minority community, and when you think about any healthy, vibrant, viable community, it's important for as many of the businesses as possible to be involved in the marketplace," Booker said. "It allows people to improve their quality of life and buy more goods and services."
The airport's Business Diversity Development annual report said between 2017 and 2019, it expected to spend at least $58.9 million with disadvantaged, minority and women owned businesses out of more than $219 million in federally funded projects.
"MSCAA is proud of our Business Diversity Development (BDD) department's continued efforts in leading the airport's minority participation efforts," said Scott Brockman, authority president and chief executive. "We've increased our BDD spending by 3 percent, and we'll continue to work hard to invest in the local economy."
The report said minority businesses won $10,570,595 in work; women owned enterprises, $6,284,153, and small businesses, $291,024.
Among heavy hitters in the airport authority's list of disadvantaged businesses receiving contracts were A&B Construction, $3.8 million, and Vucon LLC, $1.8 million.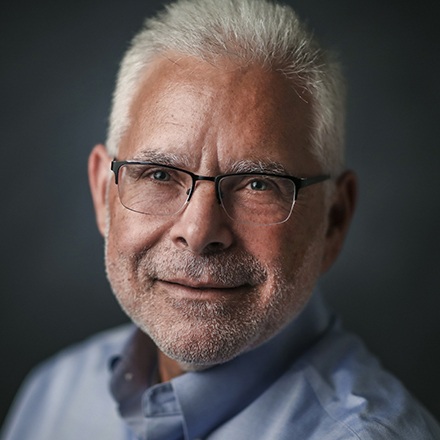 Wayne Risher
Business news reporter, 42-year veteran of print journalism, 34-year resident of Memphis, University of Georgia alumnus and proud father and spouse of University of Memphis graduates.
---