Raj Subramaniam to succeed David Cunningham as FedEx Express chief
FedEx Express gets a new chief Jan. 1, with a rising star in FedEx leadership taking over for a long-tenured executive who embodies the company's wealth of home-grown talent.
Memphis-based FedEx Corp. announced Friday that Raj Subramaniam, a marketing executive credited with burnishing the company's global image in recent years, would follow 36-year veteran David L. Cunningham at the helm of its original and largest operating unit.
FedEx said Subramaniam, a 26-year FedEx employee, would become president and chief executive officer of FedEx Express, and that a marketing executive, Brie Carere, would succeed him as executive vice president, chief marketing and communications officer.
Cunningham's retirement on Dec. 31 will come less than two years after he was tapped to lead FedEx Express, which has its global headquarters on Hacks Cross Road in southeast Memphis.
FedEx Express had revenues of $36 billion in the 12 months ending May 31, more than half of FedEx Corp.'s $65.4 billion total. It operates a fleet of 675 aircraft and nearly 88,000 vehicles and reaches every U.S. street address and more than 220 countries and territories around the globe.
The change comes amid a push to increase the unit's operating income by $1.2 billion to $1.5 billion a year by May 2020.
Both Subramaniam, 52, and Cunningham, 57, were last promoted during a reshuffling of top leadership that saw Frederick W. Smith, company founder, chairman and corporate chief executive officer, hand off the position of president to David J. Bronczek on Feb. 1, 2017.
Bronczek had previously served as FedEx Express president and CEO for about 17 years.
'FedEx Access Effect' champion 
Subramaniam, a native of Trivandrum, India, joined FedEx's marketing team in Memphis in 1991 before moving to Hong Kong to oversee Asia Pacific region marketing.
He led FedEx Express in Canada before coming back to the home office to serve as senior vice president of marketing and communications in 2006 and executive vice president of marketing at FedEx Services starting in 2013.
"Raj's global vision and broad experience make him uniquely qualified to lead our largest operating company," Bronczek said. "We look forward to the continued growth of FedEx Express within our global portfolio as Raj takes on this critical role."
A FedEx bio credits Subramaniam with launching FedEx's first ever global brand campaign and rolling out innovations such as FedEx Delivery Manager and FedEx One Rate.
It says, "He champions what is often referred to as the 'FedEx Access Effect,' the idea that FedEx stands at the intersection of the physical and virtual infrastructure required for global commerce, therefore helping businesses to flourish, economies to prosper, and standards of living to improve."
FedEx telegraphed a larger role for Subramaniam in recent years by including him in briefings of small groups of investors by the highest-ranking company officials, said Donald Broughton, principal and managing partner of Broughton Capital.
"It was really obvious that he was looked upon as one of the future leaders of the company. It doesn't come as a very big surprise," Broughton said.
"I didn't know what Raj's role was going to be, except that it was clear that his future roles would include more," Broughton said. "There are little things, most of them subtle, some of them not so subtle, that companies do that signal 'These are our future leaders,' and they've been doing that with Raj for a long time," he said.
"He's one of those people who handled those introductions to larger shareholders with a level of gravitas, a level of comfort and confidence," that led investors to conclude "I'm comfortable with this guy being one of the leaders of tomorrow," Broughton said.
Subramaniam earned an undergraduate degree in chemical engineering at the Indian Institute of Technology in Mumbai, a master's of science in chemical engineering at Syracuse University and a master's of business administration at the University of Texas, Austin.
He serves on boards of First Horizon National Corp., the U.S.-India Business Council, The Orpheum Theatre of Memphis, the American Heart Association and the Fogelman Center at the University of Memphis.
Carere, who joined FedEx in 2001, has been senior vice president, global portfolio marketing at FedEx Services since November 2016, according to her LinkedIn profile. Before that she was vice president, marketing, corporate communications and customer experience.
From package handler to CEO
Cunningham, a Memphis native, began his FedEx career in 1982 handling packages at the FedEx Express world hub while attending college at the University of Memphis, where he earned a bachelor's in finance and master's in marketing.
He moved up through the ranks in the express unit and spent the majority of his career serving FedEx Express in Asia. Positions included chief operating officer and president – international, FedEx Express Asia Pacific chief financial officer, and regional president of the Asia Pacific region.
As president and CEO of FedEx Express, Cunningham last spring announced a multiyear, more than $1 billion expansion of the Memphis hub. He has overseen leadership and direction of Express during a period marked by the integration of Europe-based TNT Express into the FedEx network.
"Throughout David's distinguished 36-year-career at FedEx, he has contributed to the growth of our company around the globe, and we wish him the best in his retirement," said Bronczek, who also is chief operating officer of FedEx Corp.
"I always respected the path (Cunningham) took," Broughton said. "People who start in the finance side of a business and then go over and learn the operations side really do understand how it works, and he not only did that, but being stationed around the world."
"Sad to see him go, but he's been there forever," Broughton said.
Brand savvy is in Subramaniam's DNA
Broughton said it will be interesting to see how the leadership change plays out at FedEx Express.
While Cunningham came up through the ranks of finance and operations, Subramaniam's expertise is solidly in the marketing and branding realm.
It may be "a recognition that this is not only one of the only brand names in the transportation industry, and certainly the best brand name in the industry, but that there's also a real value to that, so having someone who has some marketing, communications, brand image savvy in their DNA is important," Broughton said.
Cunningham is emblematic of FedEx's impact on Memphis and the company's promote-from-within philosophy that has resulted in many Memphians going from hub part-timers to long-serving, high-ranking employees.
Cunningham grew up in Midtown Memphis, graduated from Christian Brothers High School and briefly attended the University of Mississippi before coming home to enroll in the University of Memphis and work at the FedEx hub.
'There are a lot of Davids' at FedEx
"The same opportunities that were afforded to me 36 years ago are afforded to every single hub employee today," Cunningham said in an interview earlier this year. "People want to say, and I've had this in the past, 'Well, David, you're special. How did you do it?' I say, 'Look around FedEx. There are a lot of Davids.'"
"I was loading airplanes. I was working in the primary matrix. I was trying to pass the…test so I could get 70 cents extra an hour on my paycheck. I was working at night and going to school from 9-noon and 6-9 at night. And on weekends I would sleep. Loading airplanes, unloading airplanes, I was at the very front lines of FedEx," Cunningham said.
"We used to have this big neon sign on the wall of the hub," he said. "Every night it would have the package count on it. I'll never forget the first night we crossed 100,000 packages for the whole of the FedEx business. Today, we do millions and millions of packages, depending on which business you want to add up."
Cunningham's base salary is $862,620, up from $837,494 in FedEx's fiscal year 2018. His total compensation for fiscal 2018, ending last May 31, was listed at $5,976,575.
Cunningham has served on the boards of Junior Achievement Worldwide, the U.S.-China Business Council and Christian Brothers University.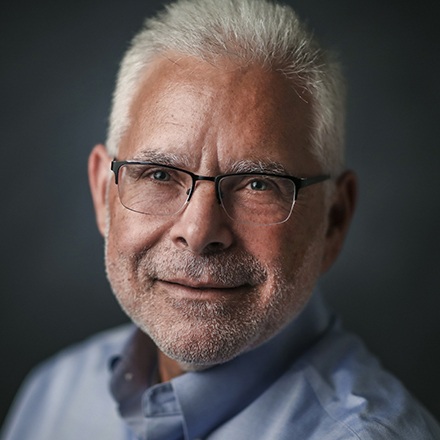 Wayne Risher
Business news reporter, 42-year veteran of print journalism, 34-year resident of Memphis, University of Georgia alumnus and proud father and spouse of University of Memphis graduates.
---