Amazon spreads delivery network into Memphis with Prime vans, contractors
'Tis the season for home deliveries.
FedEx, UPS and the U.S. Postal Service are expected to deliver 2.3 billion packages between Thanksgiving and Christmas, many of them items purchased via the internet.
The big three carriers' delivery personnel are usually easy to spot, with familiar branded vehicles and uniforms.
Perhaps not so recognizable are representatives of the new kid on the block, e-commerce giant Amazon, which is in the infancy of setting up its own delivery network and reducing reliance on the big three.
Vans with Amazon Prime delivery have shown up around Memphis this fall. They represent the first wave of a network of Amazon delivery service partners, a small business program that Amazon launched in June.
Several of the vans lined the street at Amazon's temporary distribution center at 109 W. McLemore south of Downtown last week. Each van is operated by an independently owned business that makes Amazon deliveries.
Amazon packages are still arriving by FedEx, United Parcel Service and the U.S. Postal Service, because Amazon's fledgling delivery network isn't robust enough yet to handle an estimated 8.5 million to 9 million shipments a day in peak season. Industry consultant Satish Jindel of SJ Consulting believes Amazon is handling delivery of less than 10 percent of its sales.
Along with the emergence of branded vans with Amazon's familiar logo, the company has deployed drivers in U-Haul vans and private passenger vehicles, the latter driven by participants in an independent contractor delivery program called Amazon Flex.
Around the country, people in street clothes delivering Amazon packages in private vehicles have reported being mistaken for would-be trespassers, criminals casing neighborhoods and porch pirates looking to steal packages.
Case of mistaken identity?
In the Memphis area, an Amazon delivery driver identified as Hope Correa said on Facebook that a man pointed a gun at her as she walked up a driveway in Hernando, Mississippi, while trying to deliver a package in late November.
Correa, who said she was wearing a company-issued yellow reflective vest and company identification on a lanyard, said the man put away the gun after she called out his wife's name from the delivery label.
"I want to say please check your app or see what a person is doing before you pull a gun on them," Correa's post said. "This is why I believe we need to make sure everyone is informed that (their) packages could be delivered via Amazon van, personal vehicle or even a U-Haul."
An Amazon spokeswoman said deliveries are made a variety of ways, and a vast majority are made without issue. She pointed out that Amazon has mobile apps showing a package's whereabouts, expected delivery time and photo verification that delivery occurred.
To fulfill promises of two-day, one-day or even same-day deliveries, Amazon has ramped up distribution in Memphis from what was, this time last year, an 11-acre vacant lot on West McLemore between Third and Interstate 55.
A nearly 17,000-square-foot fabric-covered structure resembling an oversized circus or revival tent stands on the site, sandwiched between two trucking terminals.
The site this week was buzzing with workers, many of them wearing yellow vests, sorting and loading packages into Amazon Prime vans, U-Haul vans and private vehicles.
Delivery service partners operate Amazon vans
Amazon said in September it had ordered 20,000 of the Sprinter vans from Mercedes-Benz for the Amazon Delivery Service Partner program, which helps individuals start independently owned Amazon package delivery businesses. Amazon also buys delivery services from third-party transportation providers.
The Amazon spokeswoman said tens of thousands of people nationwide have applied for the program, and more than 100 partners are now delivering packages, including in Memphis.
The custom-designed vans are extra tall so a driver can stand up inside them while reaching for packages.
Delivery service partners have the option of buying branded vehicles and uniforms for their drivers, but it's their choice, the spokeswoman said.
Amazon Flex drivers work under a similar arrangement as service providers for ride-sharing services Uber and Lyft and food delivery drivers from Uber Eats and GrubHub. The business models use smartphone apps to connect contractors and customers.
Marketing basics would help smooth launch
A Memphis marketing expert, Lori Turner-Wilson, co-founder and chief executive of RedRover Sales & Marketing Strategy, applauded Amazon's moves to better serve customers with faster deliveries but said the company might benefit from "marketing basics" in its deployment of non-uniformed personnel.
Communitywide advertising, noticeable temporary signs for vehicles and perhaps branded shirts for independent contractors could help the public identify the drivers and advertise Amazon, she said.
Amazon's technology could "create the right expectations for this service, such as point-of-sale 'click to agree' communication about the type of driver to expect or app features such as those used by Uber and Lyft to identify a driver in advance," Turner-Wilson said.
"Deploying a launch strategy of this caliber ensures the customer experience is consistent from the point of purchase through delivery. After all, that contract driver is considered an extension of your brand by your customers, whether you like it or not," she said.
The Amazon spokeswoman pointed to Map Tracking and Photo on Delivery as two technology offerings that are available with some deliveries.
Delivery giants are easy to spot
The big package delivery outfits have uniformed employees and branded vehicles so that they're readily identified when out making deliveries.
Analysts have repeatedly questioned FedEx executives about potential competition from Amazon in recent years. During a 2015 earnings call, now-retired executive T. Michael Glenn had this to say:
"Research has indicated time and time again that a uniformed person with proper identification showing up at your doorstep is an important issue for customers. And consistency of customer experience is very critical in that regard. So, when you talk about the challenges of building a network at scale, the input costs, the technology issues, and the customer experience required to deliver what customers expect of companies like FedEx and our primary competitors, it's a pretty tall hill to climb."
FedEx Ground, the head-to-head rival of UPS in the U.S. ground parcel delivery business, uses a business model similar to what Amazon wants to establish with its delivery service partners. FedEx Ground drivers work for independently owned businesses, but their vehicles and uniforms reflect the company brand.
Postal delivery personnel are clearly identified by uniforms and/or caps, a U.S. Postal Service picture ID card and an official USPS vehicle. Rural mail carriers can be in street clothes but their vehicles will have postal signs, if they're not driving a mail delivery vehicle, said Postal Service spokeswoman Susan Wright.
Tent is one of Amazon's 3 new touch points
The Amazon distribution tent at 109 W. McLemore is one of at least three new Amazon facilities that were added in Memphis this year. Amazon told city planning and zoning officials that the company intends to use the fabric structure for less than two years.
At the site this week, workers could be seen lining up carts of packages outside the tent and loading packages into U-Haul vans. Private passenger vehicles entered the compound and waited in a queue, then left after picking up packages. Most of the vehicles turned west and got on Interstate 55.
In the heart of Memphis' warehouse and distribution corridor, 14 miles to the southeast, Amazon's bigger, permanent facilities looked to be in startup mode.
A $70 million receive center has been built at 3292 Holmes Road at Tchulahoma to handle receiving and repackaging goods for shipment to Amazon fulfillment centers.
Two miles east on Holmes, a 400,000-square-foot building is labeled as Amazon's fulfillment center. The building was previously home to AT&T Entertainment Group Supply Chain.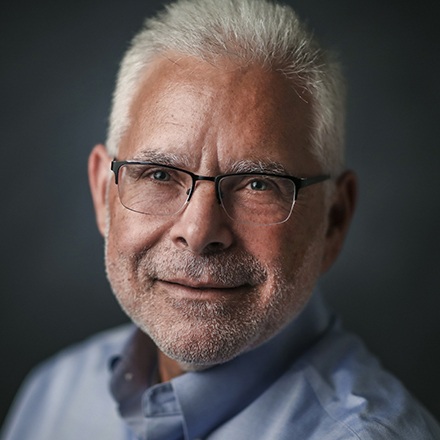 Wayne Risher
Business news reporter, 42-year veteran of print journalism, 34-year resident of Memphis, University of Georgia alumnus and proud father and spouse of University of Memphis graduates.
---