FedEx expects growth to continue despite trimming of workforce
Just because FedEx is trimming jobs with a newly announced voluntary buyout program doesn't mean the Memphis-based company is done growing.
History has shown the size of FedEx's workforce keeps pace with rising global shipping demand, despite notable personnel cuts in 2004, 2009 and 2014.
The 2004 buyout took out 3,600 people, leaving FedEx with 300,000 worldwide. The workforce shrank to a post-recession 290,000 by 2009, before the company sliced another 1,000-plus. Another round of 3,600 voluntary buyouts came in 2014. But, aided in part by the 2015 acquisition of Europe's TNT Express, employment stands today at more than 450,000.
FedEx didn't say how many jobs it wants to eliminate with the new program, announced Tuesday, but company founder, chairman and CEO Frederick W. Smith said the number of employees would continue to increase in the long run.
"Of course, we expect overall FedEx employment to increase over the next several years, again, assuming moderate economic growth," Smith told analysts during a Tuesday earnings call.
---
WAYNE RISHER: FedEx announces buyouts, lowers earnings expectations on global slowdown
---
The global parcel industry has been growing about 7-8 percent a year in recent years, buoyed by the rise of e-commerce.
FedEx, citing economic weakness in Europe and Asia, lowered its earnings forecast for the year ending May 31 and said it won't achieve a goal of adding $1.2 billion to $1.5 billion in profits at FedEx Express by May 2020.
FedEx shares fell 11 percent Wednesday, while the stock market lost 1.5 percent after the Federal Reserve raised interest rates.
The voluntary buyout program is part of cost-reduction initiatives intended to make up for slower-than-expected revenue growth at FedEx Express, its largest and oldest operating division. FedEx also said it would reduce some international flights, limit hiring and curb other spending.
However, the company left its capital investment forecast for the year at $5.6 billion and reaffirmed the importance of projects including a more than $1 billion expansion and modernization of the FedEx Express world hub at Memphis International Airport.
The Memphis project, scheduled to run from 2019-2025, has been billed as a hub transformation because it would raze the oldest parts of the hub, including buildings dating to the 1950s and 1960s, and replace them with modern package-handling and truck-loading facilities.
"We have some big projects underway," executive vice president and chief financial officer Alan B. Graf Jr. said regarding CapEx. "Indianapolis and Memphis hubs, and we've got an order book of aircraft – and we're looking at that, but we need those things for the long-term.
"And as Fred mentioned, we're planning for the next 25 years, and the technology that comes with those expansions and the technology that comes on the airplanes and the reliability are vital to us," Graf said. "So it's a balancing act. It's going to be a little bit tougher this year. We probably will slow some things down to see what happens, but at the end of the day, we still need to move forward with a majority of the programs that we've got in place." 
---
WAYNE RISHER: High-tech push fuels expansion of FedEx Ground Olive Branch hub
---
The voluntary buyout program aims for annual savings of $225 million to $275 million starting in 2020. There would be an 18- to 24-month payback on an anticipated pre-tax cash charge of $450 million to $575 million, mostly incurred during the March-May quarter of 2019. Officials gave a range because they don't know how many people will take the offer yet.
The projected savings would equal 1 to 1.3 percent of the company's 2017 payroll and benefits expense, $21.5 billion as reported last spring. However, the number of jobs can't be gleaned from the dollar savings because of pay differences among employees.
The raw number implies FedEx is looking to buy out more than 1,000 employees but nowhere near the 3,600 number from 2014, said Donald Broughton, principal and managing partner of Broughton Capital.
A research note from analyst Helane Becker at Cowen & Co. suggested the buyout program is routine and happens "every year to 18 months.  We consider this a normal part of their ongoing business."
Becker said the earnings downgrade and cost-cutting announcement came as FedEx hit its September-November earnings target and delivered a strong performance in the holiday peak season. 
"Geopolitical issues are weighing heavily on the company's operations, and are masking what is turning out to be another solid peak shipping season," Becker wrote.
FedEx officials said economic turmoil in Europe and pressure on China's economy from trade disputes were factors in a weakening global economy.
Smith said the company is in position to do more business with fewer employees because of the completion of an eight-year migration of information technology from mainframe computing to cloud-based infrastructure, a process called Project Renewal; pending completion of the TNT Express integration into FedEx; and the prospects of automating accounting, legal and other staff functions.
Broughton said it appears FedEx wants to reduce staff in information technology, accounting and other staff functions, not front-line personnel who move packages.
---
WAYNE RISHER: Raj Subramaniam to succeed David Cunningham as FedEx Express chief
---
"This isn't drivers or sorters or pilots or operational line. This is staff," Broughton said.
The Memphis area is home to about 30,000 FedEx employees at locations including the FedEx Express world headquarters, FedEx World Technology Center in Collierville and the FedEx Express world hub at Memphis International Airport.
Broughton didn't think it's a given that the cuts would fall disproportionately on Memphis.
"The geography has zero bearing on the voluntary severance packages," Broughton said. "It is driven by FedEx's forward-looking high-level investment in technology that is providing it the abilities to and opportunities for producing ever more services with fewer staff." 
FedEx said in a filing with the U.S. Securities Exchange Commission that the voluntary buyout incentives would be offered "to certain U.S.-based employees as part of our ongoing efforts to improve efficiencies and reduce costs. It is anticipated that the vast majority employees eligible for these incentives will be staff employees at FedEx Express and FedEx Services."
Buyouts also are under consideration for international employees.
A buyout could be up to two years of pay, plus funding for health care reimbursement accounts. The calculation is based on four weeks of gross base salary for each year of FedEx service. Taking a buyout won't affect retirement eligibility or payments.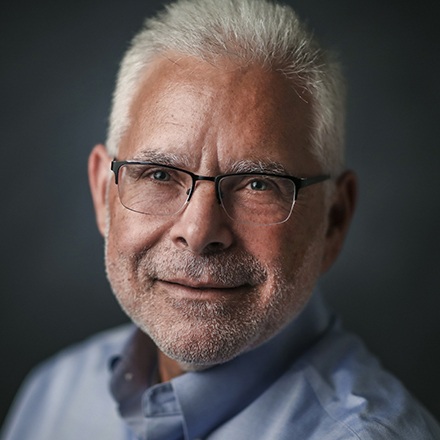 Wayne Risher
Business news reporter, 42-year veteran of print journalism, 34-year resident of Memphis, University of Georgia alumnus and proud father and spouse of University of Memphis graduates.
---