Airport testing paves way for drones' future as eyes in sky, delivery workhorses
Memphis International Airport officials say you'll thank them one day when drones can safely deliver pizzas and packages to your doorstep.
But long before that can happen, remote-controlled flying devices have to be proven under all kinds of operating conditions, including the heavily restricted airspace of a commercial cargo and passenger airport.
Sometime in the April-June quarter of 2019, the Memphis airport expects to bring drones to the airfield as part of a federal pilot program announced last May.
It's part of the airport's role as one of 10 lead agencies in the Department of Transportation effort to develop detailed procedures and guide federal policy on drones.
As of last July 26, the Federal Aviation Administration had issued more than 100,000 remote pilot certificates to fly drones for commercial and recreational purposes.
"What we're doing at the airport level is the beginning of what the world will see on a day-to-day basis, so that's what's really exciting, and what we're doing is really cutting edge," said Airport Authority board member Keri Wright.
"It's important for our whole city to understand, when we talk about Uber Eats and all these other things that are happening out there, ultimately, it's going to be replaced by drones," Wright said. "You're going to sit in your office and instead of Uber Eats delivering McDonald's, or the commissary or a place Downtown to your office, it's going to be a drone."
Among lead agencies in the FAA drone program, Memphis is one of only two airports, and it's the only airport with Class B airspace, the most heavily restricted type of airspace.
Because drones will have to share airspace with commercial aircraft, they must be tested in real-world conditions. "That's the advantage of Memphis International. It's the most complex and complicated airspace in the world," Wright said.
Memphis is one of the busiest airports in the world overnight, because of the FedEx Express world hub, but it has relatively light daytime traffic.
Wright called it "one of the best places in the world to be able to offer commercial drone technology."
In preparation for bringing drones to the airfield, the airport and its technology partners have been flying drones over retired FedEx jets in aircraft boneyards in Victorville, California, and Blytheville, Arkansas; over crop land at Agricenter International; and at Liberty Bowl Memorial Stadium.
The airport wants to put drones to work inspecting aircraft, runways, buildings and perimeter fencing and moving aircraft parts around the airfield, among other tasks.
"They'd really rather fly a drone around a retired aircraft than a brand, spanking new one, just in case we have any challenges," said airport vice president of operations Terry Blue.
"What they're doing right now is checking for stability, how close we get and everything else. If you get too close the camera's going to be kind of blurry. They're trying to dial that in. How far away do you have to be from the skin of the aircraft to really tell what's going on with it?" Blue said.
An airport partner from GE recently surveyed radio frequency and electromagnetic wave sources across the 3,900-acre airfield to identify potential communication barriers between drones and operators, Blue said.
"There have been documented cases at other airports where the airports brought in a drone and it's flying along, and all of a sudden, it's like it hits an invisible wall. The communication link from the drone operator to the drone itself gets interrupted. You need to find out why," Blue said.
"If you're going to be flying these around airplanes here, under approaches, you're going to be flying around our perimeter fence line, we want to be sure we have all that dialed in. One of the ways to do that is go out and do surveys, and find out what is the spectrum at Memphis International Airport," Blue said.
The airport's team includes FedEx, GE subsidiaries AirXOS and Avitas, Intel, Flirtey, 901Drones, ForeverReady Productions, Agricenter International, University of Memphis, the city of Memphis, Memphis Fire Department, Memphis Police Department and the Tennessee Department of Transportation Division of Aeronautics.
Blue said regulation of drones "right now is very much a case-by-case basis, very ad hoc. What the FAA wants is essentially a process and checklist, developed by Memphis, that says, 'XYZ airport, you want to fly a drone at your airport, you need to do steps 1 through 10. These have been vetted at Memphis. Once you go through this, rock and roll, go to work.'"
Current rules allow drone operations under restrictions such as during daylight hours, not over people and within visual line of sight of operators, unless the operator obtains an exception.
"What we want to do is to automate it, and it's beyond line of sight, over people, at night," said Airport Authority president and CEO Scott Brockman. "We're adding a lot of variables that aren't in this process right now. 
"We're going through all this to identify how to do it safely, and how to do it in a way that you truly can release that drone and accept that it's going to operate the way it's supposed to within that environment," Brockman said.
Brockman said the drone project is good for the airport and for Memphis.
"We get to be in on what could be history-making technology for the future of technology in aviation. Two, we get to possibly be in a position to set ourselves up to become, if not the, then one of the drone centrals in the country." That could mean revenue, jobs and economic growth in the community, Brockman said.
Added Wright, "If everyone that wants to operate a drone has to be able to operate within Class B air space, and the only place to do that is Memphis, then we suddenly have an economic development capability we can use to attract people here. We have FedEx in our back door. What better place to have a location than where you have your competition right in front of you?" Wright said.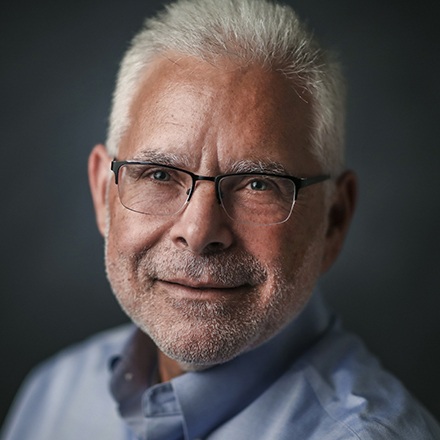 Wayne Risher
Business news reporter, 42-year veteran of print journalism, 34-year resident of Memphis, University of Georgia alumnus and proud father and spouse of University of Memphis graduates.
---